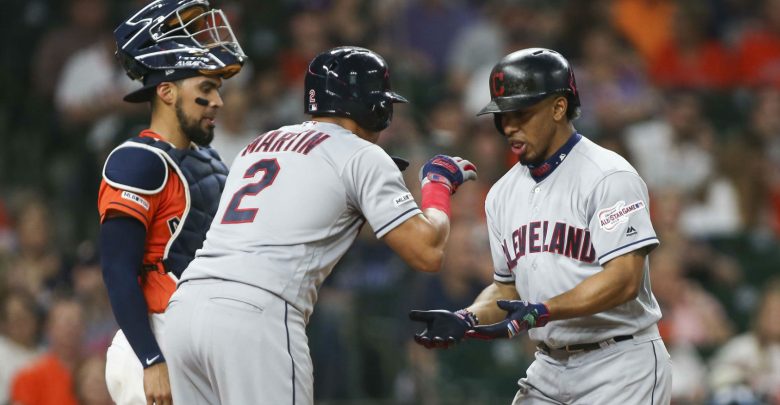 The Indians have some decent value at +120 in the April 27th AL free pick considering they've already taken the first two games in Houston this weekend. Cleveland has won three in a row and is now in a tie with Minnesota for 1st in the Central. Houston is just 4-6 over their last 10, which has dropped them from the top of the AL West standings. Nonetheless the Astros are 8-3 at home on the year which has oddsmakers giving them the edge on Saturday.
Can Indians Capture Third Straight vs. Astros?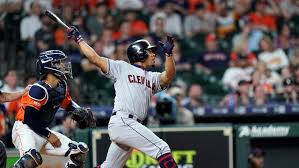 Cleveland has had a good start to their 4-game series at Minute Maid Park. The Indians scored a 2-1 decision on Thursday followed by a 6-3 win on Friday night. The Indians have found the long ball over the weekend, getting HR's by Leonys Martin and Jake Bauers to account for both runs in Game 1. Martin went deep again in Game 2 as did Carlos Gonzalez and Francisco Lindor twice. Martin has a HR in 9 AB vs. Saturday's Astros starter so he could power the Tribe offense yet again.
Cleveland should be able to find decent offense in the April 27th AL free pick but it's up to Shane Bieber to shut down the Houston bats. Bieber needs a bounce back start after he was rocked for 5ER and 2HR in just 2.1 IP vs. the Braves last Sunday. The right-hander did allow just 4ER in the four starts prior however so if he returns to form the 'under' of 9 looks solid in this one. Bieber did not make a start vs. Houston last season and has only faced Aledmys Diaz of the Astros lineup.
Houston Trying to Get on the Board Here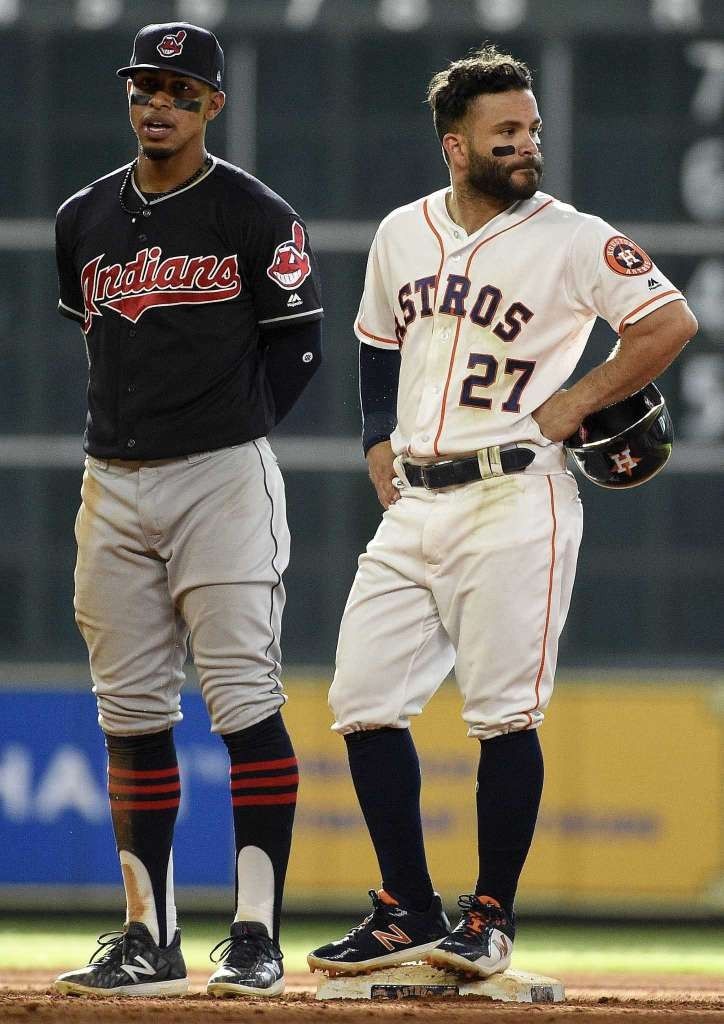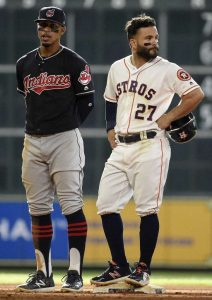 The Astros scratched out 10 hits on Friday, but it still wasn't enough to capture a win as they fell 3-6 to Cleveland. That was better than the 4 hits that Houston put together on Thursday however. Saturday marks the 1st time that a majority of the Astros players will see Bieber which isn't good considering Houston is 2-6 their last 8 vs. RH starters. Jose Altuve doesn't look to be much help in this one as he's mired in a 2-22 (.091) slump. George Springer and Carlos Correa both have 3HR in the last 7 days however so the potential for Houston offense is still there in some spots.
Bieber is likely going to be stingy in this one so can Brad Peacock emulate that when he takes the hill for the Astros? Peacock went to the bullpen for a short stint but returned to the rotation on Monday allowing 3ER on 6 hits to the Twins. Peacock did throw 86 pitches which is good as Cleveland used 5 pitchers on Friday. Peacock made two relief appearances vs. Cleveland last season, allowing 2ER in 1.1 IP accounted for by 2HR.
April 27th AL Free Pick Betting
It's hard to trust Peacock in this one vs. a Cleveland offense that has found their long ball swing at Minute Maid Park. Bieber should be much better than he was last time out and the Indians have the value.
AL Free Pick: Cleveland Indians +120