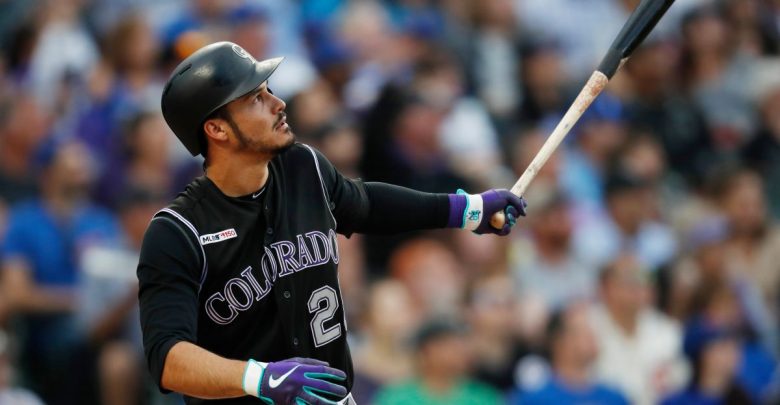 After a rough weekend playing against the National League West's best, the Arizona Diamondbacks now get a three-game series with the division's worst, beginning Monday when they take on the host Colorado Rockies. Problem is, Colorado has won eight of the first 13 meetings between the two teams this season, including a 5-2 record in games played at Coors Field.
The Diamondbacks are in second place in the National League West but trail the first-place Los Angeles Dodgers by 19 games after losing two of three to them over the weekend. Arizona is in the hunt for a Wild Card spot, sitting three games behind the St. Louis Cardinals, who are in the second spot currently. Colorado is much farther back, sitting nine games behind St. Louis and 25 behind Los Angeles.
The moneyline for this contest has the Arizona Diamondbacks +100 and the Colorado Rockies -110. The over/under is set at 14.
Needing A Boost
The Diamondbacks will turn to Merrill Kelly to start the opener as the right-hander tries to break a personal six-game losing streak. Kelly last recorded a win on June 12, with six losses in his nine starts since then. Kelly is 7-12 on the season with a 4.52 ERA, having struck out 104 and walked 34. His last start, a six-inning stint against Philadelphia in which he gave up three earned runs, was actually an improvement over his previous two starts — against last-place teams Miami and Baltimore — in which he allowed seven earned runs and multiple home runs in each.
The Arizona offense went from scoring six or more runs in four of five games to managing just six runs total in the three-game series against Los Angeles. Ketel Marte leads the Diamondbacks with a .318 batting average and comes into this one on an eight-game hitting streak. But his power numbers have gone way down in August, as he has just two triples and a home run among his 13 hits in the month. Eduardo Escobar hit his team-leading 26th home run on Sunday, finishing with two hits, which might be a good sign going forward for Arizona.
Hoping To Rebound
Colorado will give rookie right-hander Peter Lambert his 12th start of the season in this one. Lambert is coming off an ugly start against Houston in which he lasted just three innings, allowing nine runs on seven hits, including two home runs, and four walks. His ERA jumped more than a run to 6.87 on the season. Lambert is now 2-3 after starting his career with two victories, and he hasn't recorded a win since June 11.
Rockies pitchers had allowed at least seven runs a contest in a five-game losing streak that was snapped on Sunday. That puts a lot of pressure on the Colorado lineup to put up runs to stay in games, something they've had trouble doing of late. Not that there isn't talent on the Rockies, starting with third baseman Nolan Arenado. The All-Star is batting .308 on the season, with team-high totals in home runs (26) and RBI (87). Outfielder Charlie Blackmon has also been a consistent contributor, leading the Rockies with a .323 batting average, which ranks fourth in the National League.
Rockies Get Win
Colorado has a lot of offensive talent, and they should be able to get to Kelly, especially playing at Coors Field. Lambert hasn't been as bad as his record shows, and if he can get some support early, he should be able to pitch with confidence and keep Arizona batters from doing much damage. I'm going with Colorado -110 to get the series-opening win.