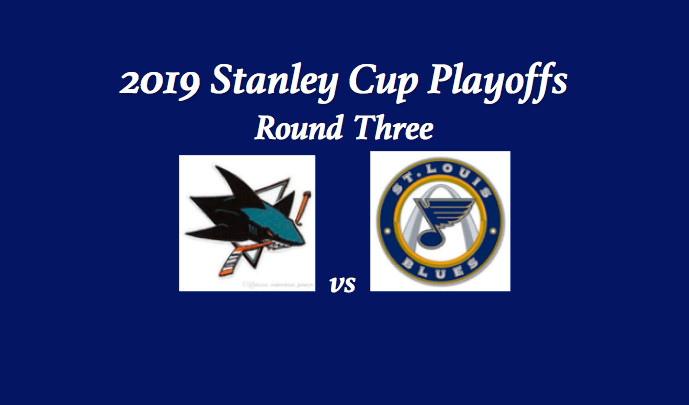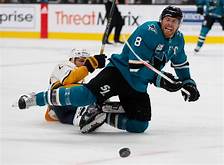 Our San Jose Sharks vs St Louis Blues preview looks at who will represent the Western Conference in the Stanley Cup Final. This San Jose Sharks vs St Louis Blues preview sees the Sharks and Blues playing a tight series. Each club took seven games in the second round to beat their opponent and have solid lineups. We find goaltending, the emergence of Jaden Schwartz for the Blues, and Joe Pavelski of the Sharks as being factors in this series.
San Jose Sharks vs St Louis Blues Preview – Goaltending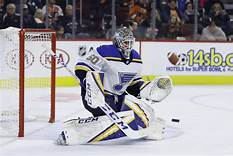 The Blues' Jordan Binnington had a very solid second round. He was able to keep games close even while matching up against a very hot Ben Bishop. Binnington enters the Western Conference Final with a 2.39 GAA and a .915 save percentage. The rookie netminder is yet to face the Sharks in his career but has looked unphased through both the ups and downs this year. We expect Binnington to be tough to beat.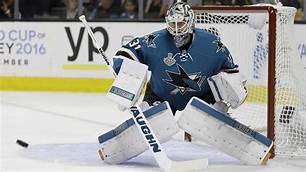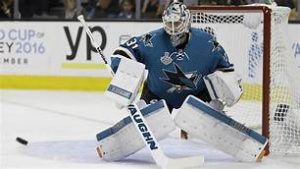 Martin Jones was also very good in round two. He had a rough few games for the Sharks to start the postseason but has been great besides those contests. Against Colorado, Jones allowed more than two goals just twice. He enters the matchup against the Blues with a .910 save percentage and a 2.72 GAA in the postseason. If Jones is up to the task again this series could be very low scoring.
San Jose Gets boost from Pavelski's Return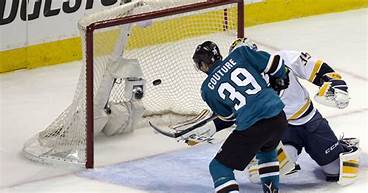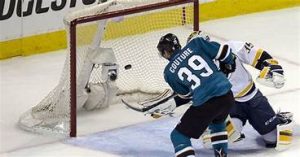 San Jose has the advantage over the Blues in terms of forward depth. All three of their top lines have the potential to create chances. Top two centers Logan Couture and Tomas Hertl have matching stat lines. Both have nine goals and 14 points in 14 games. Wingers Timo Meier and Gustav Nyquist have been solid as well with ten and eight points respectively.
Our San Jose Sharks vs St Louis Blues preview finds that the Sharks will get a boost with the return of Joe Pavelski who only played in game of the seven last series. Pavelski made an immediate impact in his playoff return. After being out of action since game seven of round one, the 13-year NHL veteran recorded two points including the opening goal of the contest. He has six points in eight games played thus far.
The Sharks have gotten sizable contributions thus far from their defensemen as well. Brent Burns has averaged a point a game in the playoffs. Erik Karlsson has yet to score a goal but has recorded 12 assists. Both have played over 25 minutes per night and will be offensive threats that the Blues will have to neutralize.
Blues' Schwartz Has Been Deadly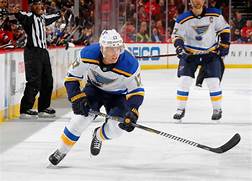 Jaden Schwartz has had a terrific playoff performance. He currently leads all Blues players with eight goals. He scored in four of the seven games against Dallas and added two assists in the series as well. Schwartz comes into the series as St. Louis' lead scorer at forward as well as the club leader in plus-minus (+7)
The Blues have also gotten good contributions from their second line. Center Ryan O'Reilly and winger David Perron have nine and six points respectively. They have looked good especially in game seven while playing with rookie Sammy Blais. Blais had St. Louis' fourth goal in game six last series. While he only has two playoff games on his resume, he has the skill and talent to play a larger role against San Jose.
On the backend, Alex Pietrangelo and Colton Parayko have been playing very well. Pietrangelo has 11 points to match Schwartz's team lead. Parayko has seven points and has played almost 24:minutes per night. Along with Pietrangelo and Parayko, Vince Dunn has started to elevate his playoff game. Dunn has only been give 16:39 minutes a night but has managed six points thus far. In a pinch when offense is needed on from the blueline, Dunn give the Blues a good third option.
San Jose Sharks vs St Louis Blues Preview: Our Pick
Both clubs have had good goaltending performances recently. We expect the Sharks' top three lines to try and open up play while St Louis shuts them down. Between the performances of Martin Jones and Jordan Binnington, we expect low scoring games and a close series. Although we think San Jose has better scoring potential, we also believe their game will be too offensively focused for this defensive matchup. In our San Jose Sharks vs St Louis Blues preview of the Western Conference Final, we expect the series to go down to the wire. We think St Louis has a more balanced game, which will prevail.
San Jose Sharks vs St Louis Blues Preview: Prediction
St Louis Blues over the San Jose Sharks in 7 games