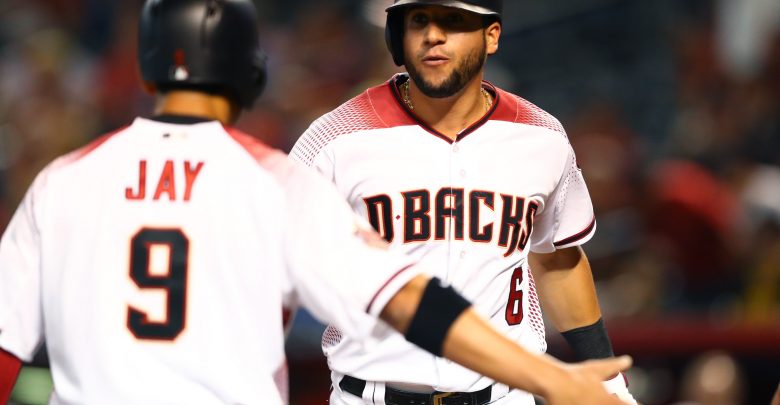 Perhaps the most awkward line of the night in Thursday's MLB docket is Arizona only listed at -127 against the Mets. The Diamondbacks are 7-3 in their last 10 and hold a 2 game lead over the Dodgers in the NL West. Conversely New York has gone 1-9 in their last 10 and look to become sellers in about a week as they've fallen 9.5 games behind the surprising Braves in the East. Does the June 14th NL free pick have trap written all over it or is time to hammer the value of the D'Backs?
Mets Head Out West For a Lengthy Road Trip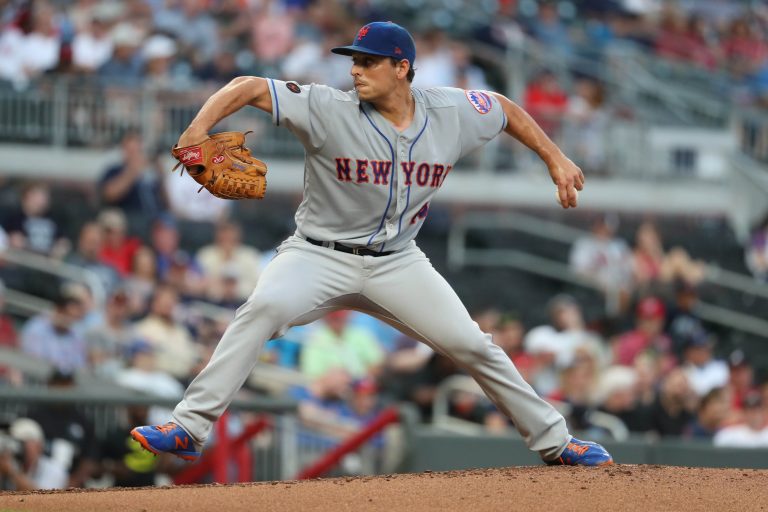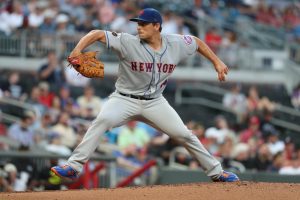 New York is going to be a team to watch for the next week as they are in game 3 of a 10 game road trip. The Mets have 4 against Arizona starting tonight and then 4 more at Coors Field after that. Is it conceivable that New York could go 0-10 on this stretch? They've already started out 0-2 after being outscored 2-10 in Atlanta. This is a team that simply can't get anything going offensively. New York ranks 27th in the majors in runs/game and OPS, 28th in BA, and 25th in HR. They've scored more than 2 runs just once in the last 9 games including three shutouts. LF Brandon Nimmo is the leading hitter among everyday Mets players for the last 7 days…with an average of .250 (5-20).
The threat of minimal run support makes starter Jason Vargas' (2-4, 7.71 ERA) job even tougher on the road at Chase Field tonight. The lefty has been up to the task in three of the last four starts – allowing just 2 total ER in 15 IP. It's the start sandwiched in there that has Mets fans worried tonight. Vargas allowed 5ER in just 3IP on May 26th in Milwaukee. Vargas' last start of 2017 came against these Diamondbacks and it wasn't pretty with 6ER allowed in just 4.0 IP in a 14-2 Arizona win.
Arizona Off to a Hot Hitting Homestand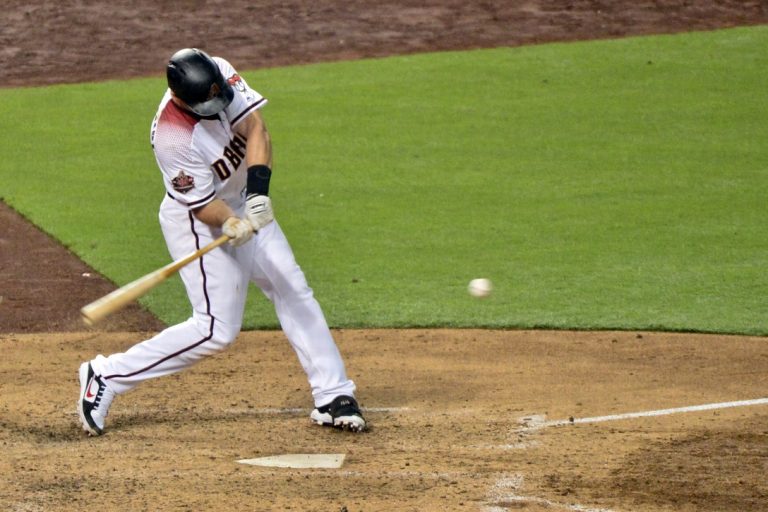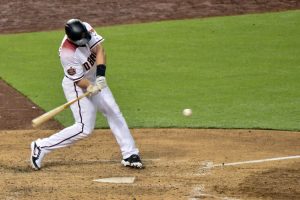 While the Mets have struggled plating runs, the Diamondbacks just finished putting up 26 scores in a 3 game series with the Pirates. Ironically the Diamondbacks are dead last in the majors in team batting average (.225) but they are still in 1st in the NL West and winners of five of their last six. That stretch includes a three game series in Colorado in which Arizona scored 29 runs. Even counting the benefit of the Coors Field air, that's an average of 9+ runs over their last six games. The Mets have scored 8 total runs over their last six.
Somebody that New York might want to pitch around tonight is the hottest hitter in baseball Paul Goldschmidt. After a slow start to the 2018 season, Goldy has gone 16-30 (.533) with 4HR and 5 doubles over the past 7 days. Ketel Marte and David Perrata are both hitting above .370 over that same span (25+ AB). The June 14th AL free pick starter Matt Koch (4-3, 4.20 ERA) has some question marks after three 5+ ER allowed outings in his last 5 starts. He also has 7 shutout innings against Miami and 1 ER allowed to Milwaukee in that span however. Plus, this is the Mets offense we're talking about tonight.
June 14th NL Free Pick Betting
The Mets scratched out just 2 hits yesterday against the Braves and had to make the 1,700 mile cross country trek to Arizona for tonight's game. That just adds to the pile of details against New York tonight yet the line still remains with the Diamondbacks as slight favorites. Could this be a trap game? Definitely, the Diamondbacks offense could be shut down by the Mets lefty starter. That being said Vargas hasn't pitched out of the 5th inning in 7 starts this year, leaving the later innings up to the Mets 25th ranked bullpen (4.53 ERA) – Arizona's relievers are first in the league by the way (2.50 ERA). If oddsmakers are setting up the bait, the jokes on them – the Diamondbacks would've still been a good bet up to -170 or more.
Free Pick: Arizona Diamondbacks -127