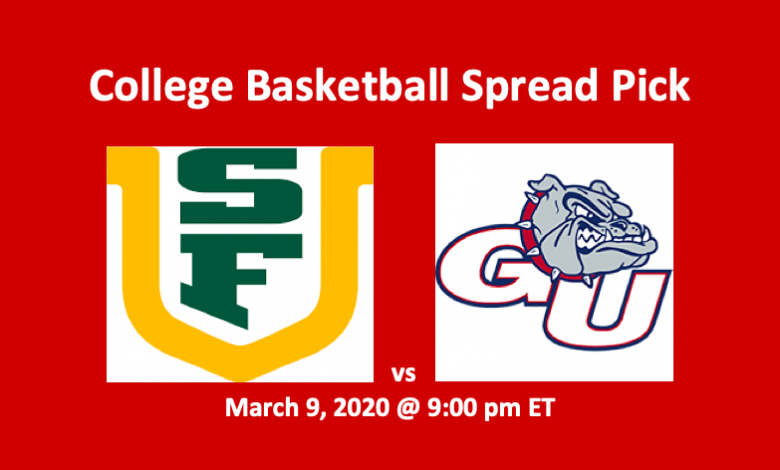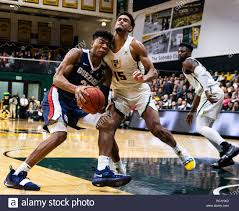 Our San Francisco vs Gonzaga pick offers the #2 Bulldogs at -13.0. This San Francisco vs Gonzaga prediction notes that the San Francisco Dons (22-11 Overall, 9-7 WCC) fifth in the West Coast Conference. They ended up six games behind the first-place Bulldogs. The Gonzaga Bulldogs (29-2 Overall, 15-1 WCC), who are ranked second in the nation, won the conference by two games. The #14 BYU Cougars were second. This WCC Tournament semifinal game will be played Monday, March 9, 2020 at 9:00 pm ET. The venue will be the Orleans Arena in Las Vegas, Nevada.
San Francisco vs Gonzaga Pick – Recent Performance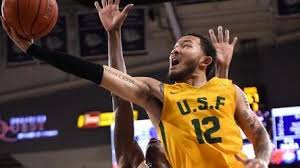 The Dons have won their last five games. That includes an 82-53 win over Loyola Marymount on March 6 and a72-54 victory over Pacific on March 7. During the regular season, San Francisco played Gonzaga twice. On February 1, the Dons lost to the Bulldogs 83-79. Then on February 20 Gonzaga beat SF again. In that last game, the score was 71-54.
The Bulldogs have lost one WCC game. That loss occurred on February 22 when the #23 BYU Cougars took them down 91-78. Prior to that loss, Gonzaga had won 19 games in a row. The Bulldogs last played on February 29, beating St. Mary's 86-76.
Dons at Bulldogs – Stats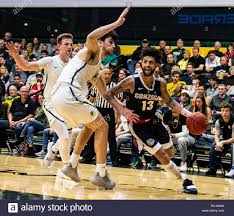 The Bulldogs comes to this game with one of the most explosive offenses in the nation. Our San Francisco vs Gonzaga pick notes that the Dogs are averaging 87.7 PPG and completing 51.5% of their field goals. Those stats are contrasted to the Dons' 74.8 PPG and 44.1 FG%. Also, Gonzaga is completing 39.0% of their threes. San Francisco is good on 33.7% of their shots from downtown.
On defense, both teams are holding opponents to 68 PPG. On the boards, Gonzaga is grabbing 40.4 RPG while San Francisco is taking down 36.5 RPG. The Dogs are also dishing off five more assists per game than the Dons.
Player and Roster Assessment
In the paint, seven-foot center Jimbo Lull offers 11.8 PPG and 7.7 RPG. He's shooting 56.6%. Four San Francisco guards are averaging nine points per game or better. Guard Charles Minlend leads the Dons with 14.3 PPG while Jamaree Bouyea is good for 3.5 APG and 12.4 PPG. Minlend and Bouyea are both gathering in 4.5 RPG. Also in the backcourt, Khalil Shabazz is averaging 10.3 PPG.
Six Gonzaga players are averaging double-digits in scoring while three are bring in five of more rebounds per game. Forward Filip Petrusev leads the team in both points and rebounds per game with 17.8 and 7.8 respectively. Also in front, Corey Kispert and Killian Tillie are averaging 14.3 and 13.6 PPG. Together, they're averaging 9.1 RPG. In the backcourt, Admon Gilder and Joel Ayayi are good for 10.7 and 10.3 PPG respectively.
Our San Francisco vs Gonzaga Pick
Our Dons vs Bulldogs prediction notes that Gonzaga has superior depth, talent, and skills. Although 13 is a big spread, we do like the Dogs overall. We find that their shooting percentage and rebounding make the Bulldogs a solid choice. Our San Francisco vs Gonzaga pick is the Bulldogs at -13.0.
San Francisco Dons vs #2 Gonzaga Bulldogs Prediction – Summary
#2 Gonzaga Bulldogs at -13.0