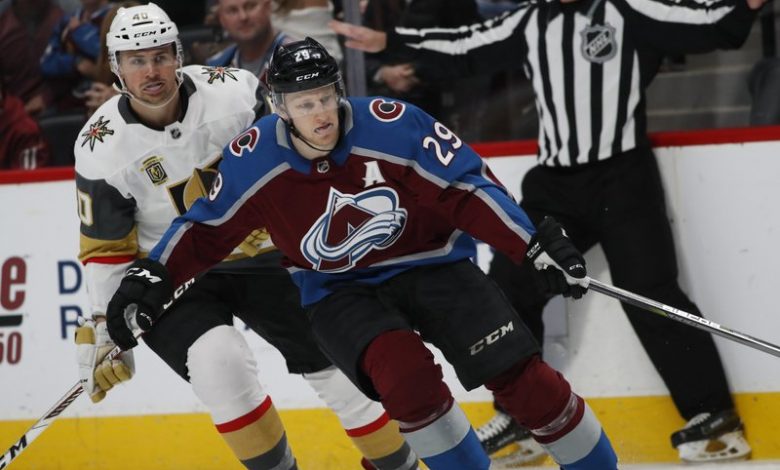 A couple of 2nd place teams meet up in the December 23rd NHL free betting pick. The Avalanche were one of the hottest teams in the league, but have dropped 3 of the last 4. The Golden Knights are hot having won 4 of 5, but they also come off the back-to-back after a win at San Jose on Sunday. Vegas is a slight -115 favorite here.
Can Colorado Find Their Offense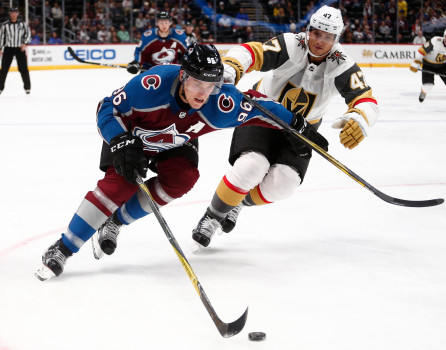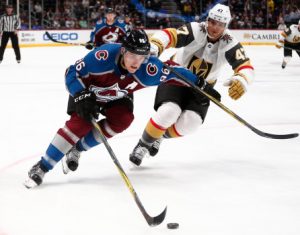 The Avalanche were in the zone, scoring a point in 9 straight games with 8 of those being an outright win. In the last week though Colorado has fallen at St. Louis 2-5 (COL +103), Carolina 1-3 (COL -115), and most recently 3-5 to Chicago (-204). The Avs held a 3rd period lead against both the Hurricanes and 'Hawks and both were at the Pepsi Center.
What's prevalent about those defeats is that the Avalanche offense surprisingly struggled. Colorado has the #1 scoring team in the league at 3.5 goals per game. Nathan Mackinnon, recently named all-star captain,  rarely gets held point less two games in a row, and he had a 7-point scoring streak broken Saturday against Chicago. Mikko Rantanen was held scoreless in consecutive losses at the Pepsi Center Thursday and Saturday, After scoring goals in his first two after an injury, Gabriel Landeskog has been held without a point in 4 of 7.
Can the Avs offense find their flow in the December 23rd NHL free betting pick? The Golden Knights are on the back-to-back which should at least have the Vegas top 13 defense a bit fatigued. Perhaps more importantly, can Philipp Grubauer show some consistency in net? The Colorado goaltender has two outings of 4+ goals allowed in his last 3 starts. Even if Colorado turns to their #2, they are in a good spot as Pavel Francouz is 8-0-1 with a .944 save % his last 11.
Can Vegas Beat a Western Conference Power on 0 Days Rest?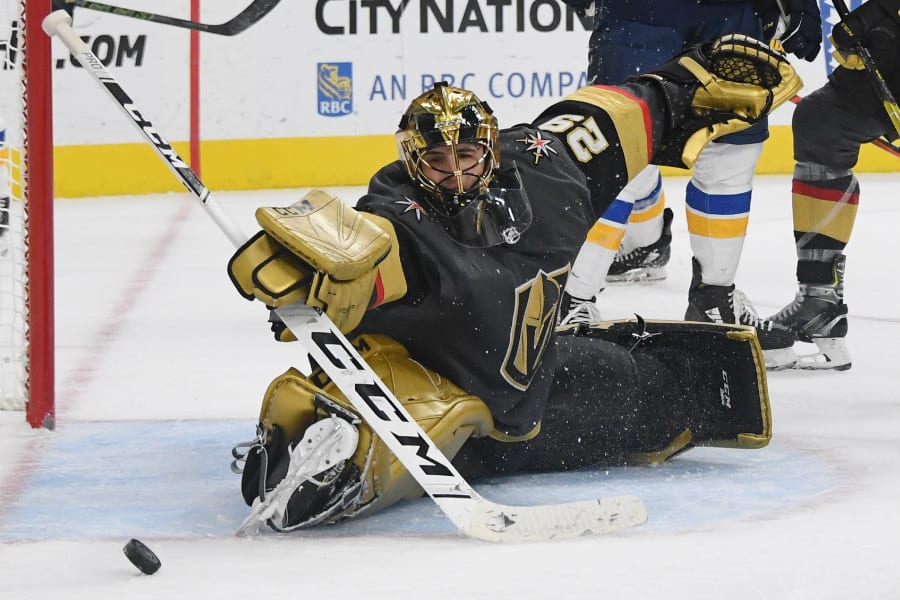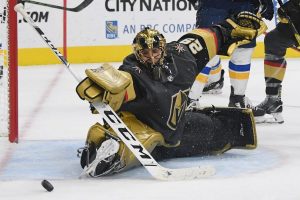 The Golden Knights looked good in a 3-1 win over San Jose on Sunday, albeit in a game they should have won as -142 favorites. It was a solid defensive effort, especially with Vegas turning to Malcolm Subban in net where he stopped 37 of 38 shots. More importantly, Subban starting saves Marc-Andre Fleury for the big showdown with Colorado.
A win by Fleury on Monday ties him for 6th place on the all-time wins list. Of course, the degree of difficulty is raised a notch with the #2 scoring offense in the league coming to town and Vegas being on a back-to-back. Fleury has also seen his share of struggles as of late, giving up 4+ goals in 3 of his last 6 games. Fleury couldn't even get out of the 2nd period in his 1st meeting with Colorado this season, a 6-1 Avs win.
December 23rd NHL Free Betting Pick
This is the last meeting between these two teams this season. With a win, Colorado has a chance to sweep the calendar year as they've won all three meetings in 2019. Beyond the 6-1 win at the end of October, the Avs also won 4-3 in March and 3-0 in February. It's just a good matchup for Colorado, especially with Vegas on the back-to-back and the struggles that Fleury has had as of late.
Pick: Colorado Avalanche -105