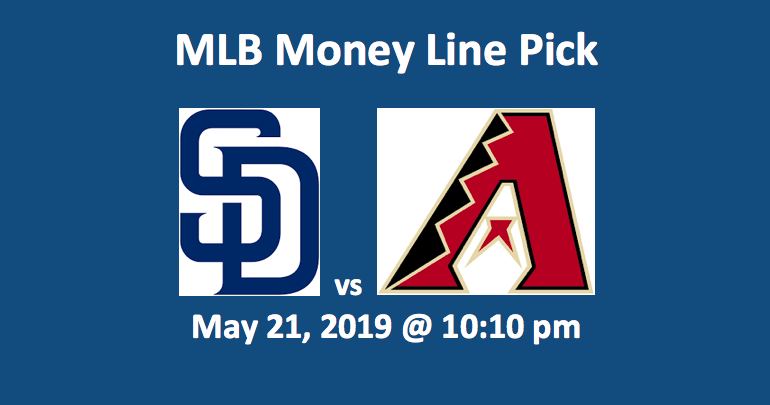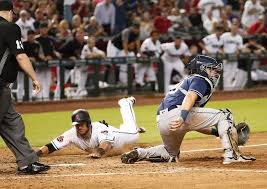 Our has San Diego Padres vs Arizona Diamondbacks moneyline pick has the D-backs favored slightly at -107. The San Diego Padres are at -103. This May 21, 2019 game is scheduled to start at 10:10 pm ET and will be played at Petco Park in San Diego, CA. In the eight meetings between these teams thus far this season, San Diego has won five times. In the last meeting, which was last night, the Padres beat the Diamondbacks 2-1.
The Arizona Diamondbacks (25-23 Overall, 14-10 Away), who have lost three games in a row and seven of their last 10, are second in the NL West. They are six games behind the first-place Los Angeles Dodgers. The San Diego Padres (24-24 Overall, 12-14 Home), who are in third and one game behind the Diamondbacks, have also lost seven of their last 10 games.
San Diego Padres vs Arizona Diamondbacks Moneyline – Pitching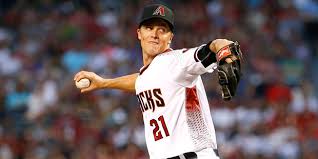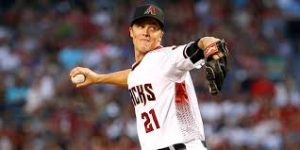 Taking the mound for Arizona tonight is Zack Greinke (6-1 W/L, 2.78 ERA, 0.88 WHIP). Greinke, who has lost once this season, is 6-0-2 for his last eight starts. In his last outing, which was on April 15, he went 7.2 innings, allowing no runs on four hits. He walked zero and struck out five. In 20.2 IP, he's walked no one. He has beaten San Diego twice this season. His first win against the Padres, which was also his initial win of this season, came on April 2 when he pitched six innings and allowed three runs on six hits. Arizona won that game, in which he struck out 10 players, 8-5. His second victory over the Padres cane on April 14. In that game, Greinke allowed two runs on four hits over seven innings. Greinke's six wins are a league best this season.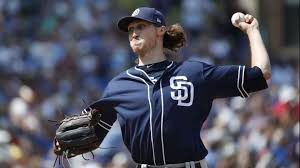 Matt Strahm (1-3 W/L, 3.07 ERA, 1.18 WHIP) has had eight starts in 2019 and gone 1-3-4. He's pitched against the Diamondbacks twice this season, recording a record of 1-1. He lost on April 1 by a score of 10-3. In that game, he lasted just 2.2 innings, allowing five runs on eight hits. He then beat Arizona on April 14 as, over five innings, he allowed the Diamondbacks no runs on just five hits. He got a no-decision is what was a 5-4 win for the Padres.
Padres vs Diamondbacks Offense
San Diego is batting as a team just .227, while Arizona is a .255. Opponents are hitting .241 versus Padre pitching. The Diamondbacks are a bit worse, getting hit at a rate of .248. Still, Arizona is +21 over San Diego when it comes to combined team and opponent batting averages.
For Arizona, right fielder David Peralta is hitting at a .312 clip. He has 30 RBI. Third baseman Eduardo Escobar has belted 10 homers and driven-in 31 RBI. He's batting .275. He's tied with Ketel Marte for the most RBI on the Arizona Diamondbacks. Marte, who's hitting .259. has smacked nine round trippers. Centerfielder Adam Jones, who's hitting .277, is also having a good season. Along with nine homers, he has 28 RBI.
The Padres have a few guys on the IL, including shortstop Fernando Tatis Jr. Tatis is hitting .300 with 13 RBI and six homeruns. There are four players on San Diego with 23 or more RBI, including Franmil Reyes who leads the team with 27 RBI and 15 homeruns. He's batting .258. First baseman Eric Hosmer and shortstop Manny Machado each has 24 RBI. Hosmer is batting .278 and Machado .263.
Our San Diego Padres vs Arizona Diamondbacks Pick
One major factor could be San Diego's ability to generate runs. They've scored 180 runs this season, which is fourth lowest in the NL. Thus far, the Diamondbacks have scored 62 more runs than the Padres and their RS/RA differential is +24. San Diego's RS/RA differential stands at -23. The Diamondbacks bring solid pitching with them, and with three-straight losses, a nagging need to win. Our San Diego Padres vs Arizona Diamondbacks moneyline takes Arizona.
Summary Moneyline Pick – San Diego Padres vs Arizona Diamondbacks