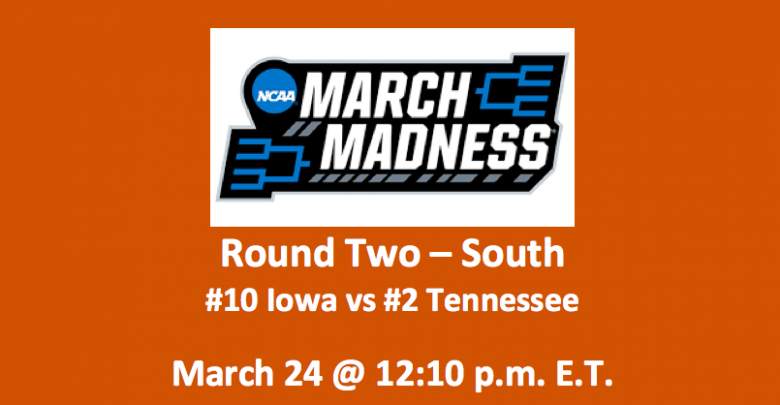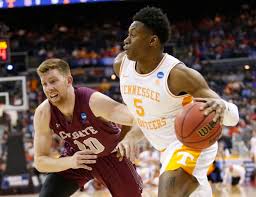 Our Iowa vs Tennessee preview for Round Two of the 2019 NCAA Tournament has the Volunteers favored by either 8.0 or 8.5 points. This South Region contest will be held on Sunday, March 24 at 12:10 pm ET. The 10th-seed Iowa Hawkeyes (23-11) will play the second-seed Tennessee Volunteers (30-5) at Nationwide Arena in Columbus, OH. Iowa is presently unranked nationally, while Tennessee is ranked 6th. It's interesting to note that in Round One Iowa seemed to handle a higher seed more easily than Tennessee did a lower one. The Hawkeyes are dangerous and must be taken seriously.
Iowa Hawkeyes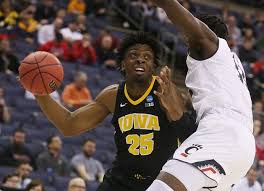 Our Iowa vs Tennessee preview notes that the Hawkeyes came on strong in the second half of their Round One matchup with the Cincinnati Bearcats. The Bearcats, who were a seventh–seed, went into the locker room at halftime ahead 36-31. But with about 7:30 left in the game and down 56-59, the Hawkeyes rallied to beat their opponents 79-72. Iowa shot 50.0% from the arc and beyond and were 54.7% on field goals. However, they shot just 62.5% from the foul line. Turnovers by Iowa were plentiful at 14.
In the game, forward Luka Garza scored 20 points and grabbed seven rebounds, while guard Joe Wieskamp scored 19 and brought down five rebounds. Also, guard Jordan Bohannon put 13 points on the scoreboard and was able to make four assists and take down five rebounds. Forward Nichols Baer, who came in off the bench for 22 minutes, scored 10 points and had four rebounds.This was a solid team effort.
Tennessee Volunteers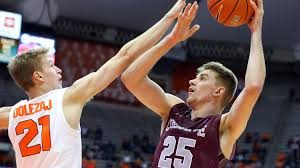 At times in their first 2019 tournament game, Tennessee found they were struggling to eliminate 15th-seed Colgate. Although the Vols were ahead 42-30 and the end of the half, at 10:42 of the second half, the two teams were deadlocked at 52 each. But then the Vols started to pull away and, in the end, won the contest 77-70. The good news is Tennessee's shooting percentages were strong. Our Our Iowa vs Tennessee preview notes that the Volunteers completed 72.7% of their free throws. They also hit on 34.6% of their three-point attempts and 46.9% of their field goals. The team grabbed 35 rebounds, including 12 offense rebbies, dished of 13 assists, and turned the ball over just eight times. Tennessee defenders blocked five shots and pulled off seven steals.
In the game, the Vols featured four double-digit scorers, including top point-maker Admiral Schofield. At guard, Schofield notched 19 points. Guard Jordan Bone was next, as he put in 16 points while making three assists and taking five rebounds. Lamonte Turner, another Tennessee guard, not only scored 13 points, be he also made three steals and completed six assists. In front, forward Grant Williams was solid with nine points, seven rebounds, and three assists. Jordan Bowden subbed in for 14 points.
NCAA Tournament Round One – Iowa vs Tennessee Preview Pick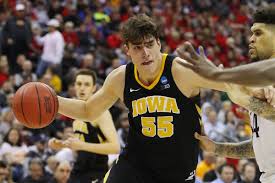 We doubted that the Hawkeyes could beat the Bearcats. As can be seen, the team proved that they can score points and they handle challenges well. Plus, Tennessee has been inconsistent at times. With those points in mind and a spread that seems a bit spacious. our Iowa vs Tennessee preview is going with the Hawkeyes at +8.5.
Summary South Region, Round Two – Iowa vs Tennessee Preview & Pick: Iowa Hawkeyes at +8.5