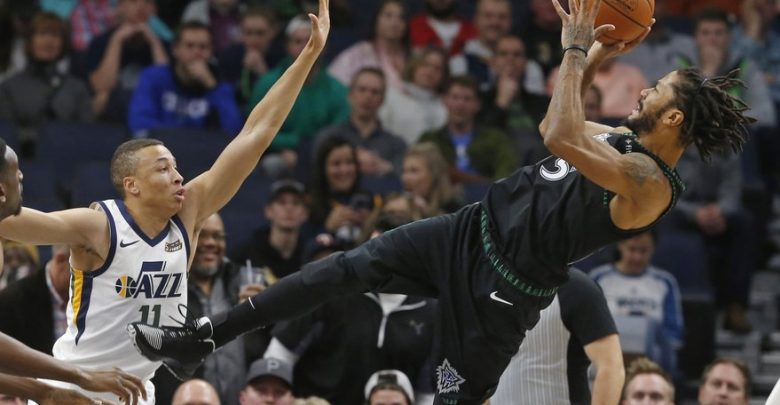 There's not a whole lot of gameplanning that the Timberwolves nor the Jazz need to do ahead of the January 27th NBA free pick. After all these two teams met up on Friday night with Utah getting a 106-102 win but as -10 favorites. The Wolves were in the second part of a back-to-back in that game and were wrapping up a 3-game West Coast road swing and they still played tough. Does that give Minnesota an edge with the two teams back at the Target Center Sunday?
Jazz Look to Stay on a Roll on Sunday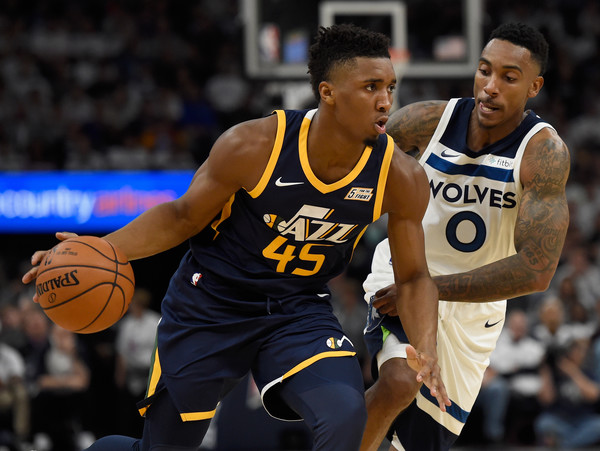 Utah was once sitting in 13th in the Western Conference but they've used a 10-2 run over their last 12 to climb into 7th. The Jazz have a solid 15-9 record at home but are just a .500 team away from Salt Lake City this year. Utah has won 8 of their last 9, but they've also played just one road game in the last three weeks. It's tough to go into Minneapolis and get a win (T'Wolves 16-8 at home) especially if Utah is not used to traveling lately.
Sunday night's game is going to be heavily decided by the battle down low. Rudy Gobert of Utah was questionable in Friday night's matchup but not only did he give it a go, he went for 18 and 16 in 36 minutes. Donovan Mitchell was his usual great self vs. the Timberwovles Friday too going for 24 points and dishing out 11 assists even though he shot just 7-24 from the field. Gobert is off the injury list and Mitchell hadn't shot that bad in 9 games. Will Mitchell struggle on the road however considering so many games were in Salt Lake City recently?
Do Banged Up Timberwolves Get One at Home?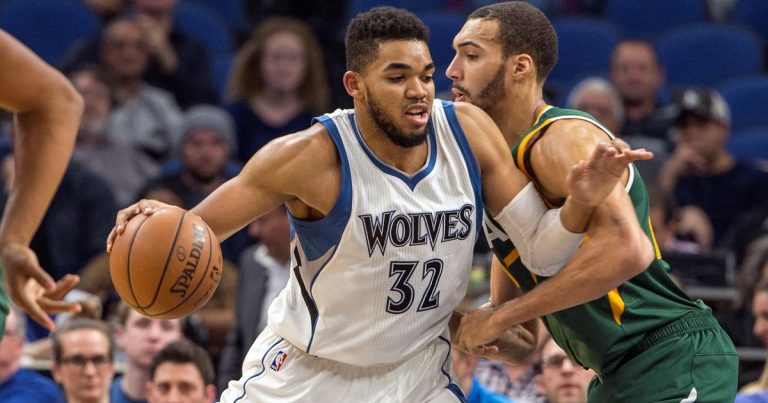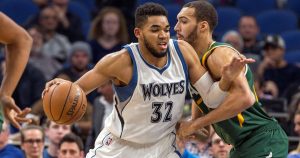 Minnesota and Utah have split their season series so far with each team getting a victory at home. This bodes well for the Timberwolves back at the Target Center even though Minnesota is just 3-2 their last 5 at home. Minnesota did beat the Jazz at home 128-125 although the Timberwolves were 7.5 point favorites. Karl-Anthony Towns had 28 points and 16 rebounds in the win but it was the 50 points from Derrick Rose that sold the win for Minnesota. 
Rose shot 19-31 in the win at the end of October but he's been a bit banged up lately with an ankle injury. Rose isn't the only injured T-Wolve player either as Jeff Teague (foot), Tyus Jones ( ankle), Robert Covington (knee) could all miss Sunday's game. If those players all miss, it puts a big burden on Towns – not saying that he can't respond however. Towns battled foul trouble in Friday's game but still finished with 33 points and 10 rebounds in 28 minutes. Andrew Wiggins also chipped in 21 points and should have a solid shooting night back at home in the January 27th NBA free pick.
January 27th NBA Free Pick
Home teams usually have a great chance to rebound when they play in the second leg of a home-and-away while losing the first game. Utah hasn't traveled that much lately but that isn't always necessarily a bad thing. With the Timberwolves so banged up, you have to think Utah has a great chance of actually going two-for-two in this one.
NBA Free Pick: Utah Jazz -4