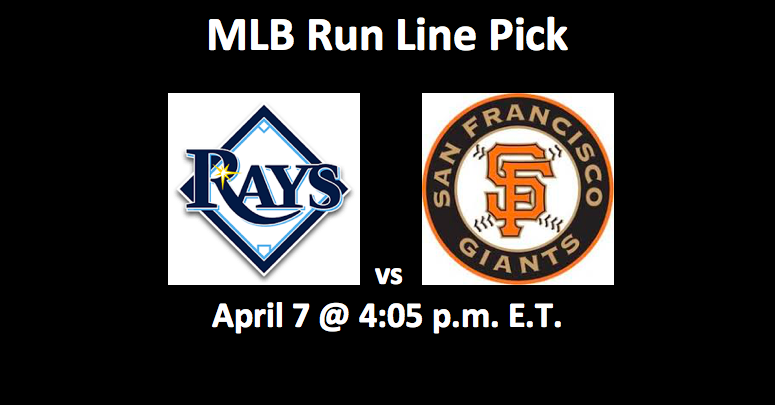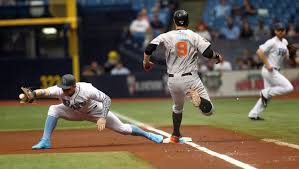 Our MLB Rays vs Giants preview and pick has Tampa Bay at -113. This Rays vs Giants preview offers San Francisco at +107. Our pick run line has Tampa Bay favored at -1.5 (+145) and SF at +1.5 (-165). The Tampa Bay Rays (6-3 Overall, 1-1 Away) are off to a solid start and presently lead the AL East. They've won three of their last five, but lost yesterday 6-4 to the Giants. With their win yesterday, the San Francisco Giants (3-6 Overall, 1-1 Home) stopped a three-game losing streak. They are last in the NL West and four games away from the first-place Los Angeles Dodgers. The first pitch is scheduled for 4:05 pm ET. The game will be played at Oracle Park in San Francisco, CA.
Pitching Matchup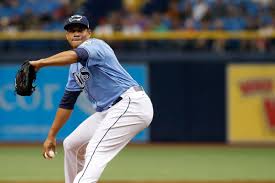 The Rays start righty Yonny Chirinos (1-0 W/L, 1.29 ERA, 0.29 WHIP). In his first start this season, Chirinos went seven innings against the Houston Astros, allowing one run on two hits and striking out six. That one run was on a homerun. He uses a mix of his sinker (95 mph) and splitter (86 mph), both of which baffle batters. Results tend to be swings and misses or fly balls. He also has a four-seam fastball and a slider, but rarely uses either.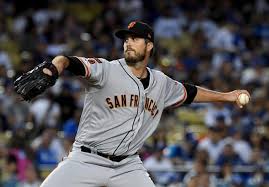 Our Rays vs Giants preview and pick notes that today's starter for SF, lefty Drew Pomeranz (0-0 W/L, 3.60 ERA, 1.40 WHIP), got no decision in his first start. In that game, in which the Giants beat the Dodgers 4-2, Pomeranz went five innings, allowing two runs on two homers. He gave up six hits and struck out six batters while walking one. Pomeranz's 81 mph curve, which is thrown with a knuckleball grip, is tough for batters to pick up. His other effective pitch is a 92 mph fastball. He can force a lot of fly balls with that pitch and a more than average amount of missed swings.
Rays vs Giants – Players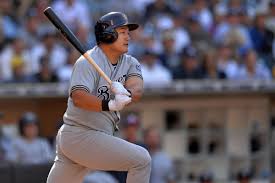 This MLB Rays vs Giants preview and pick notes that Frisco is hitting just .212, while the Rays as a team are batting only .226. There's not a whole lot of offense being offered by either club. San Francisco's opponents have a batting average of .247, while Tampa Bay's are hitting only .194. Thus, the Rays' offense has some wiggle room when it comes to generating runs.
Top producers for Tampa Bay are first baseman Ji-Man Choi (.370 BA, 4 RBI, 0 HRs), who leads the team with 10 hits, and center fielder Kevin Kiermaier (.259 BA, 6 RBI, 2 HRs), who tops the team in RBI. Also, there's potential certainly for Austin Meadows (.242 BA, 5 RBI, 2 HRs) and Yandy Diaz (.310 BA, 3 RBI, 2HRs) to produce some offense.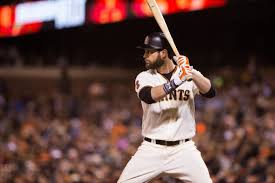 For the Giants, first baseman Brandon Belt (.250 BA, 8 RBI, 3 HRs) has started to hit. Against the Rays, Belt is batting .300 with three RBI and one homerun. Shortstop Brandon Crawford (.290 BA, 0 RBI, 0 HRs) is hitting .429 versus Tampa Bay. But in the first nine games of the 2019 MLB season, he has not yet driven in a run. The San Francisco Giants do need to start producing offensively. To a degree, there have been some signs of improvement against the Tampa Bay Rays. But can they continue this trend against a very young but seemingly effective Chirinos?
Rays vs Giants Preview – Our Pick
Our Rays vs Giants preview does like Tampa Bay at -1.5 in this game. Tampa Bay's ERA stands at 2.09, while SF's is 3.08. In just about every statistical category, the Rays lead or dominate. Plus, Tampa Bay, thus far, has done well against the run line, while, as the underdog, the Giants have struggled. Our Rays vs Giants pick is the visiting Tampa Bay Rays at -1.5 (+145).
Summary Rays vs Giants Preview and Pick: Tampa Bay Rays at -1.5 (+145)