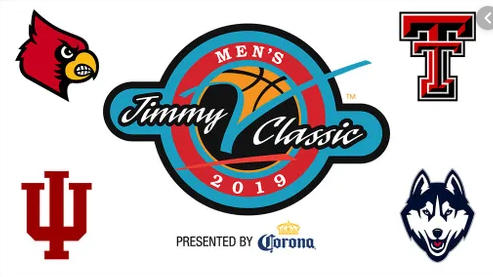 A great start but one huge blemish has the Hoosiers facing some question marks heading into the December 10th Indiana vs. UConn free pick. IU suffered a 20-point loss Saturday to begin conference play, putting a big damper on their 8-0 record prior. The Hoosiers are nonetheless -3 point favorites when they meet up with Connecticut in the 2019 Jimmy V Classic. UConn is a respectable 6-2 on the season and should have home court advantage in this 'neutral site' game at Madison Square Garden.
Any Residual Effects For Indiana From Saturday?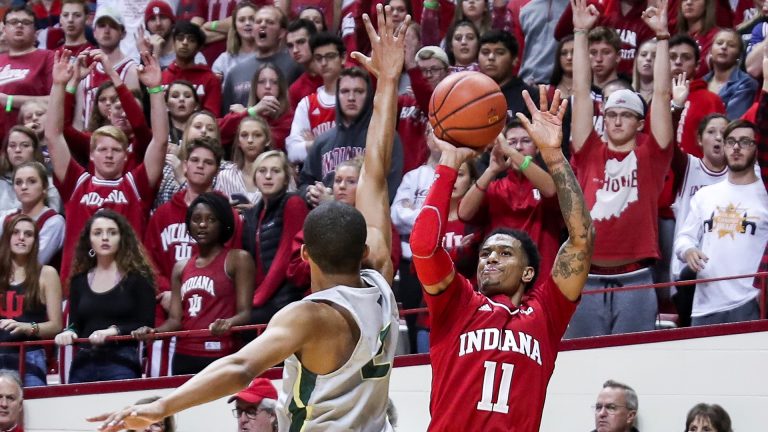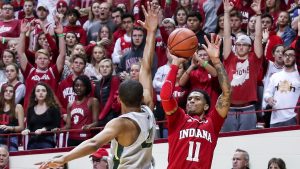 The Hoosiers anxiously awaited their first real test of the season last Saturday to open Big 10 conference play. That test bombed horribly for IU though as Wisconsin took a 47-27 lead into the half and never looked back en route to an 84-64 win. The Badgers shot 54% from the floor in that game.
The big question facing Archie Miller's team heading into the December 10th Indiana vs. UConn free pick is if the loss Saturday was the fluke – or if it was his team's 8-0 start that may be a bit overrated? Indiana went through the tomato can part of their scheduling being double digit favorites in the first 7 games including 6 of those by -18.5 or more. Indiana did score an impressive 80-64 win over Florida State in the ACC / Big 10 Challenge last week, but it was also the Hoosier's 8th straight home game to start the year.
IU is a very young team with just 2 scholarship juniors and 2 scholarship seniors that have ever played for the team prior to this season. The first road game in Madison wasn't pretty, and there's reason to believe a visit to Madison Square Garden on Tuesday might not be very fruitful either. UConn will have just a little over a 2-hour ride to New York City, Indiana has a 700+ mile flight.
Connecticut Looking Good for the Outright Win?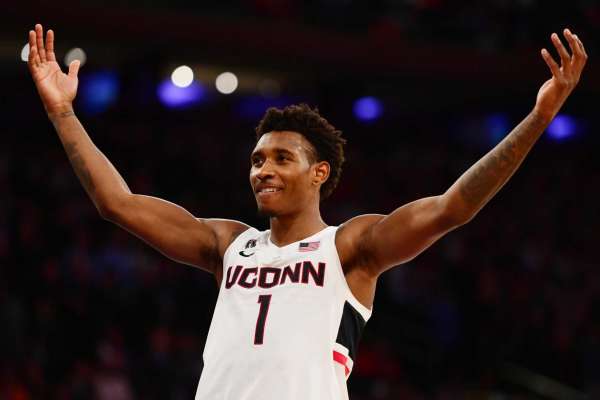 UConn was just 16-17 last season, but some growing pains were expected in coach Dan Hurley's first year with the team. The results have been much better in year two as the Huskies come into the December 10th Indiana vs. UConn free pick on a 3-game winning streak and with an overall record of 6-2. One of those losses came 74-75 vs, #15 Xavier as well.
UConn has a big asset on Tuesday in the form of Sr. Guard Christian Vital. He hasn't shot the greatest yet this season (36.7%) but has the veteran leadership that should play a big part vs. an Indiana team starting two freshman at Madison Square Garden. Josh Carlton likely gives UConn an edge down low as well in the battle of 6'11" big men. Carlton has scored in double digits in 5 of his 7 games, but IU's Joey Brunk has just a total of 7 points the last 3 games.
You have to also look at UConn's James Bouknight as a huge X-factor in this tilt. He's played in only 5 tilts this year, but the freshman has 19, 13, and 15 points the last three games while logging minutes of 25, 19, and 19. The 6'4″ G is from Brooklyn and will be on full octane in his first game at the Garden as a member of the Huskies.
December 10th Indiana vs. UConn Free Pick
Indiana is just too big of an unknown in this tilt. They've been at least an 18 point favorite in 6 of 8 victories on the year. 7 of the first 8 Indiana games have also been at home. Throw in the fact that IU is traveling to the Garden – a place in very close proximity for UConn – and it's hard to understand why the Hoosiers are in fact favorites in this game.
Pick: Connecticut +3