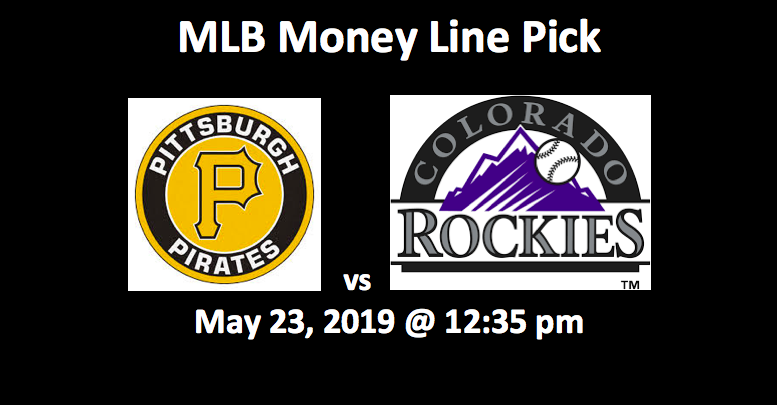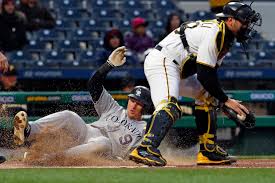 Our Pittsburgh Pirates vs Colorado Rockies moneyline preview looks at how the third game of this NL series will playout. Both the Pittsburgh Pirates and the Rockies come into the matchup 5-5 in their last ten games. The first two games of the series saw Colorado win both handily. This game, which will be played on Thursday, May 23, 2019, has an early 12:35 pm ET start. It will be played on Pittsburgh's home turf, PNC Park.
We see the pitching matchup, as well as Colorado's Nolan Arenado's recent struggles as being vital to the outcome of this game. Here's how we see this moneyline pick playing out.
Pitching Matchup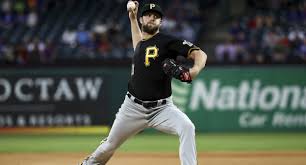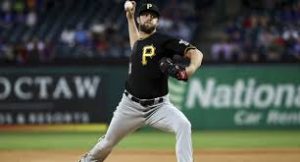 For Pittsburgh, Jordan Lyles will make his ninth start of the season on Thursday. Lyles is 4-1 over those starts and is coming off of a 12-strikeout performance against the Padres. He allowed one run in the outing and allowed just six baserunners. He has had success with his fastball as well as his curveball which has a sharp 12-6 drop. Lyles has a 1.97 ERA on the season and has won his last two starts.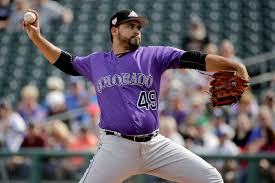 Lyles will faceoff against Antonio Senzatela. Senzatela is 3-3 in 2019. He has a 4.89 ERA through his seven starts on the year. In his last outing against Philadelphia, it took Senzatela 101 pitches to make it through five innings. He only allowed two runs but walked four and surrendered five hits. The Colorado righty will rely on his 94mph fastball to do most of his work. He will try to mix in his slider, curveball, and changeup to catch the Pirates hitters off guard.
Rox Put Up Five Runs In Game One and Nine In Second
Colorado has had no trouble putting runs on the board recently. The Rockies have scored 50 runs in their last ten games including five in the first game of against Pittsburgh. Despite this they are 5-5 in these contests. Many of their players have been hitting very well recently. Ryan McMahon has two homers in his last three games as well as a .444 average. Ian Desmond has batted .364 and has been a stable piece in the backend of the order.
They will look to get more out of Nolan Arenado in this series. The star third baseman leads the team in homeruns (11), RBIS (35), and batting average (.312) but has been subpar for his talent level recently. Over his last six games, he is batting .280 with zero RBI. He had two hits on Wednesday and will look to continue the trend.
Pittsburgh Offense – Josh Bell and Bryan Reynolds
First baseman Josh Bell has had a very good start to the 2019 season while batting cleanup. He is currently tied for seventh in home runs this season. He has already surpassed his total from last year in just 45 games. He Has 14 on the year to including three in his last six games. To go along with his power totals, Bell is also batting .329 on the year.
Bryan Reynolds has also had a solid year and has been a force recently. In his last six games, he has a 1.230 OPS. He's leds the team in that category during that span. With him batting in the three spot of the lineup and getting on base in .480 percent of his last 20 at bats, the Reynolds-Bell tandem gives Pittsburgh a tough, back-to-back duo to pitch against.
Pittsburgh Pirates vs Colorado Rockies Moneyline: Final Word
Our Pittsburgh Pirates vs Colorado Rockies moneyline notes that while the Pirates hold the advantage on the mound going into Thursday afternoon, the Rockies have looked better at the plate. Despite their success batting in runs, Colorado has not seen it pay off as it should. Senzatela is coming off of a less than impressive outing, and it looks like the Rox will need to tamper down their runs against in this matchup. We like the Pirates in game three of this series, due to Reynolds and Bell's dominance as well as advantage Lyles gives Pittsburgh.
Pittsburgh Pirates vs Colorado Rockies Moneyline: Prediction
Pittsburgh Pirates Moneyline (-121)