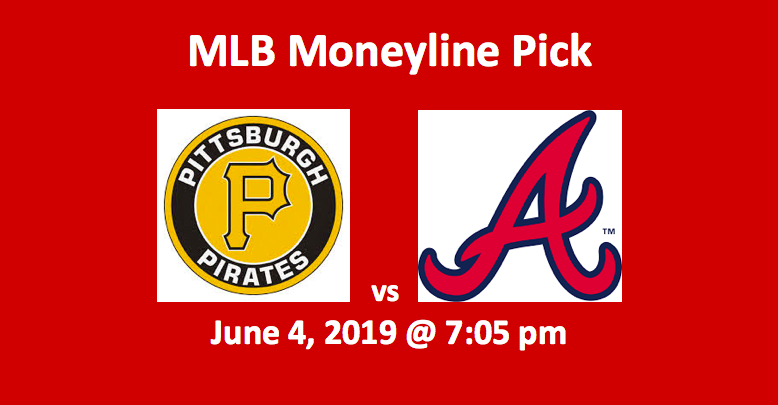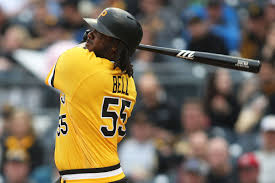 This Pittsburgh Pirates vs Atlanta Braves moneyline pick has Atlanta at -165. The Pittsburgh Pirates MLB moneyline odds are at +150. The favored Atlanta Braves are second in the NL East with a 32-27 record. They're one-half game behind the first-place Philadelphia Phillies. The Pittsburgh Pirates have a 28-30 record and are fourth in the NL Central. They're five games behind the team topping that division, the Milwaukee Brewers.
Atlanta comes to this series, which is the first of two that these teams will play this season, having gone 16-12 on the road. That's better than their 16-15 home record. The Braves are 6-4 for their last 10 games and have won two straight. The home team Pirates, who are 17-13 away, are just 11-17 when playing at PNC Park in Pittsburgh, PA. The Bucs have lost two in a row and won just three of their last 10 games.
Pittsburgh Pirates vs Atlanta Braves Moneyline Pick – Pitching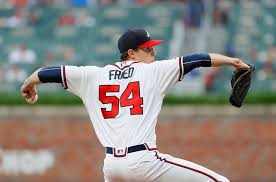 Atlanta southpaw Max Fried (7-3 W/L, 3.19 ERA, 1.21 WHIP) gets the nods tonight. He relies heavily on his four-seam fastball and 75mph curve. The fastball, which comes in at around 94mph, has a bit of a dip at the end, making it both a groundball and swing and miss pitch. Due to its extreme bite, Fried's curve is tough on batters, resulting in either grounders or swinging strikes. He'll mix in a slider and change at times, both of which clock in at the low to mid 80's. Fried was 4-2 in May. This is his first start since his 5-4 loss to the Washington Nationals on May 28. In that game, he pitched 5.2 innings allowing four runs on nine hits while striking out five and walking three.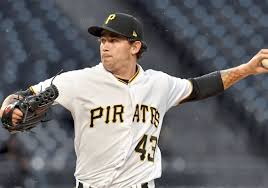 The Pirates are also going with a leftie as Steven Brault (2-1 W/L, 5.87 ERA, 1.60 WHIP) takes the mound. Brault, who's made nine appearances this season with three being starts, put in a fine performance in his last outing. That was against the Cincinnati Reds where in 5.1 IP he allowed no runs on three hits. Brault struck out five and walked two. His primary pitches are a four-seamer that comes in at 93mph, as well as a change and slider, each of which are in the mid-80's. The Pirate lefty also possesses a sinker that dips naturally and has been clocked on average at 92mph. His slider has solid two-plane movement, and Brault's firm change drops out of the strike zone. His fastball is effective due to its velocity and sinking action.
Pirates vs Braves – Stats and Offense
The RS/RA differential for the Braves is at just +8, but that's much better than Pittsburgh's mark which is -68. The Braves are also +21 over the Bucs when it comes to homeruns. Both teams are batting in the mid-250's, but Atlanta pitchers are holding opponents to a .244 BA, while Pittsburgh pitchers are less effective at .256.
Atlanta is without center fielder Ender Inciarte, while the Pirates will be missing catcher Francisco Cervelli. Neither is a massive loss on offense, but each will be missed defensively. For the visitors, first baseman Freddie Freeman and rookie Austin Riley have been getting the job done. Freeman, who's hitting .305, has 14 homers and 35 RBI. Riley, who started playing in mid-May, is batting .328 with eight round trippers and 22 runs batted in. The primary offensive forces on the Bucs are first baseman Josh Bell and right fielder Bryan Reynolds. Bell has 53 RBI and 18 homers as well as a .332 BA. Reynolds is hitting .350.
Our Pittsburgh Pirates vs Atlanta Braves Moneyline Pick
Fried's first two appearances this season were in relief. Since then, he's made 11 starts with seven of them being quality starts. As noted, he is coming off a rough outing against Washington. In that loss to the Nats, his curve ball eluded him. At the same time, Brault comes to this game after putting in his best start of the season. It's noted that Pittsburgh, which in their last series lost three of four to Milwaukee, comes to tonight's game after a much-needed rest. However, the Braves have been performing much better as of late, and are on a bit of an upswing. Our Pittsburgh Pirates vs Atlanta Braves moneyline pick is the favored Braves at -165. If Fried gets back on track and gets his curve working, we think he will, then the Braves should win.
Summary MLB Moneyline – Pittsburgh Pirates vs Atlanta Braves
Atlanta Braves at -165