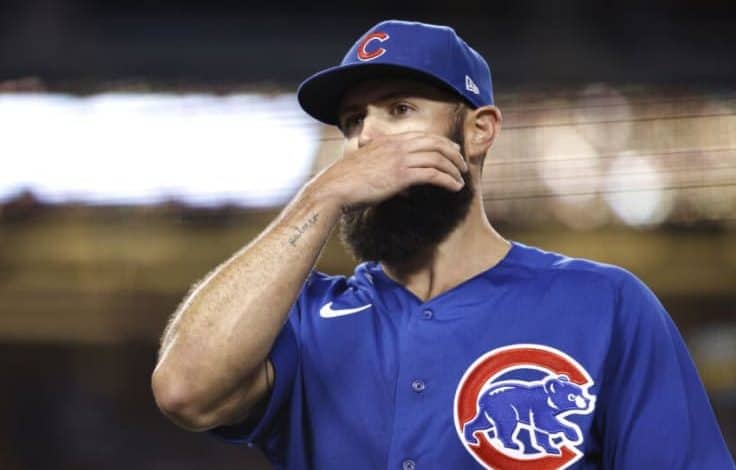 Is it time to lock in Philadelphia and move on for the July 6th Phillies at Cubs matchup? Chicago has lost their last 10 games, and Tuesday's starter Jake Arrieta (5-8, 5.57 ERA) couldn't even hold on to a 7-0 lead in his last start. Philadelphia dominated the series opener 13-3 as +139 underdogs on Monday.
It's Chicago who is the underdog in game two (+125) with Philadelphia listed as -145 behind Aaron Nola (5-5, 4.44 ERA). The right-hander had some struggles in his last start too though, which makes Tuesday's O/U of 9.5 seem on the low side.
Philadelphia Playing Well
The Phillies are in 4th place in the NL East, but it's a tight division and they are still just 4.5 GB from the Mets. Philadelphia has played well as of late, taking two of three at home from the Padres and stomping the Cubs by 10 in Monday's tilt.
Monday's 13-3 win was a nice bounce back for the Phillies after an 11-1 loss to Blake Snell and the Padres on Sunday as +119 underdogs. Philadelphia hit 5 HR in the series opener, and have a great chance to come close to that in the July 6th Phillies at Cubs matchup against the struggling Arrieta. J.T. Realmuto is 6-16 (.375) with 5 extra base hits vs. the Chicago starter.
Aaron Nola struck out 11 batters last time out, but he also allowed 7 ER over just 4.2 IP in an 11-6 loss to the Marlins as -219 favorites. The right-hander has 23 K's in his last two starts, but has also allowed 6+ ER in two of his last three outings.
Arrieta Running Out of Time
Could this be the last start in a Chicago uniform for Arrieta, the 2015 Cy Young winner and one of the heroes of the Cubs 2016 World Series title? It's going to be hard for David Ross to keep trotting the right-hander to the mound considering the Cubs have lost six of his last seven starts.
Arrieta had no command last time out, getting spotted a 7-0 lead in the top of the 1st vs. Milwaukee but then walking four while allowing 3 ER and lasting just 1.2 IP. The right-hander's job may be safe for now for the simple fact that the Cubs really don't have anybody else to turn to. A solid outing against his former team can help Arrieta here as well.
The Cubs had hoped a return to Wrigley Field would help them snap a long losing streak, but that wasn't the case in Monday's 10-run loss. Chicago was 1-9 on their recent road trip, but are 26-14 at home on the year and 18-7 in their last 25 at the Friendly Confines. Anthony Rizzo and Willson Contreras have both also hit better than .400 in their careers vs. Nola.
Free July 6th Phillies at Cubs Pick
Chicago looked atrocious on Monday, but they also could've been a bit distracted after returning home for the first time in almost two weeks. With their affairs in order, it's time to buckle down and put an end to this win streak. Nola has been 'gettable' lately, and Arrieta's ERA at home is 4.08 compared to 6.55 on the road.
Cubs 6 – Phillies 4
Free Pick: Cubs +125