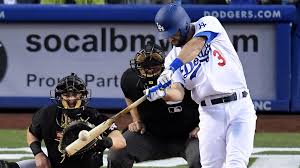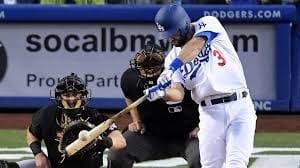 The Pittsburgh Pirates (14-18) and Los Angeles Dodgers (18-14) meet tonight at 10:10 p.m. E.T. The two teams played last night and the Dodgers took the game in an ugly manner 12-1. The Pirates are 4-6 in their last ten and have lost two straight. They have a RS/RA differential of -29 and are last in the NL Central. Although, after all is said and done, they are just 3.5 games out of first place. The Dodgers are 2.5 games out of first place and have gone 8-2 for their last ten, winning three straight. The team's RS/RA mark is +49. Pittsburgh is 6-11 on the road, while the Dodgers have an 11-6 home mark. Our Pirates play Dodgers 2017 MLB free pick has LA at -187 and Pittsburgh at +172.
Pitching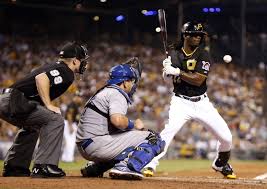 At this point in the season, if the Pirates have an ace it's Ivan Nova (3-3, 2.14 ERA). Nova has won two of his last three starts. He beat the Yankees 2-1 on April 23 and the Marlins 4-0 on April 29. His loss occurred in his last start, which was on May 4 when he gave up four runs on 10 hits over six innings. Nova will try to get back to his winning form tonight.
Julio Urias (0-0 , 0.84 ERA) gets his third start tonight. In his first two, he's pitched 10.2 innings allowing eight hits and one run. Both starts came against the Giants. On Aug 14, 2016, Urias got an 8-4 win in relief in his only appearance against the Pirates. At that time, he struck out three, walked three and gave up three hits in 2.2 scoreless innings. In his last start, Urias pitched well allowing four hits and giving up four walks with one strikeout in five scoreless innings. That was on Wednesday.
Hitting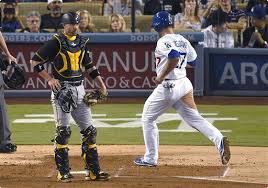 Josh Harrison is the one bright spot in the Pirates' batting order. He's hitting .294 with 12 RBI and five homeruns. Pittsburgh is batting just .233 as a team while opponents are hitting .258. Josh Bell has five homers and nine RBI while hitting .248. Gregory Polanco, who's batting .255, has swatted 10 doubles. Pittsburgh has driven in just 104 runs this season as opponents have accumulated 137.
The Dodgers have a solid team batting average of .258 with Justin Turner garnering the top spot at .376. Turner has 41 hits with 11 of those being doubles and 15 RBI. Corey Seager, who's hitting .287, has knocked five balls over the fence while driving in 17 RBI. Yasiel Puig leads the team with six homers and 19 RBI. The Dodgers have driven in 146 runs and opponents have knocked in only 107.
Pirates Play Dodgers 2017 MLB Free Pick
In comparing hitting, it's clear that the Dodgers have a major edge. When it comes to pitching, you've got to consider the Pirates a bit ahead in this game, however if Urias can pitch well and last six or more innings, then the Dodgers start looking good. Our Pirates play Dodgers 2017 MLB free pick is Los Angeles at -160.
Pirates Play Dodgers 2017 MLB Free Pick: Dodgers at -160