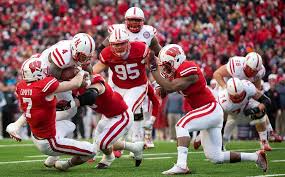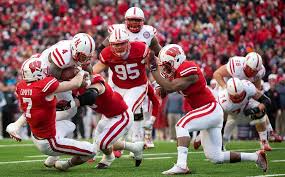 In this free college football pick Nebraska plays Wisconsin in what is considered to be one of the biggest games of 2016 in the Big Ten West Division. The #7 Nebraska Cornhuskers (7-0) lead the Big Ten West with a perfect 4-0 conference record. The #11 Wisconsin Badgers (5-2) are fourth in the West Division with a record of 2-2. A win in this game for either team will be monumental.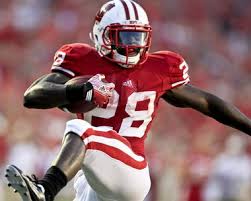 Despite the national rankings the Cornhuskers are 10-point underdogs. The reason for that may have to do with Wisconsin's defense, which is especially stingy. In their loss to #4 Michigan, the Badgers allowed only 14 points. And although they gave up 30 points when they lost to #2 OSU, for the most part Wisconsin has been very tough on opponent offenses.
After this game, the Badgers, who have one of the hardest schedules in college football, are on easy street. However, this game marks the start of the difficult part of Nebraska's 2016 season. Prior to this game, the only nationally ranked team they played was #22 Oregon and they beat them 35-32. Next week, they play #2 OSU.
Nebraska Cornhuskers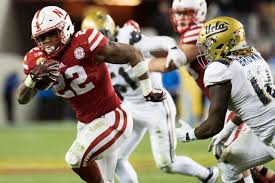 The Cornhuskers must establish their running game early. QB Tommy Armstrong Jr. is a threat to rush as well as to pass. He's averaging 4.7 YPA and has six TDs. RBs Terrell Newby and Devine Ozigbo each have hour rushing TDs. Newby, who has 511 yards rushing, is averaging 5.0 YPA. Although dealing with shoulder pain, WR Alonzo Moore (13 REC, 324 YDs, 24.9 AVG, 2 TDs) is expected to play.
When it comes to passing, Armstrong has done well. He's made 11 TD passes while throwing just five picks. Still improvement is needed when it comes to his 55.4 COMP%. A big question has to do with how well the Cornhuskers will do against the very efficient and hardnosed Badger defense. Per game they are allowing just 102.9 rushing yards, 197.7 passing yards, and 14.7 points.
Wisconsin Badgers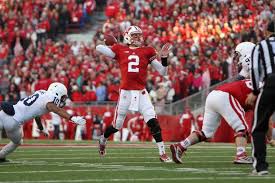 The Badgers, like the Cornhuskers, also rely a lot on their ground attack. Senior RB Corey Clement, with 142 carries, 617 yards, and six touchdowns, it the club's leading rusher. He's averaging 4.3 YPA. Freshman RB Bradrick Shaw, who has 26 carries for 150 yards, and one touchdown, is averaging 5.8 YPA.
QB Alex Hornibrook has tossed five scoring passes and six INTs. His completion average, which could stand improvement, stands at 56.5%. He will be looking for WR Jazz Peavy (23 REC, 383 YDs, 16.0 AVG, 3 TDS) who has a lot to offer. In 11 rushing attempts, Jazz has accumulated 127 yards for an average of 11.5 YPA.
The Nebraska defense is offering up 17.7 PPG. They're not quite as good as the Badgers, but they are still very effective. This D is vulnerable against the ground game, as they are allowing just below 124 yards per game to the rush attack. The Cornhuskers' secondary is very hard to crack.
Free College Football Pick Nebraska Plays Wisconsin
In our free college football pick Nebraska plays Wisconsin. and we expect this game to be relatively close. We love the 10-point spread, as we see Nebraska staying in this game from start to finish. Take the Cornhuskers at +10.0.
Free College Football Pick Nebraska Plays Wisconsin: We pick Nebraska at +10.0