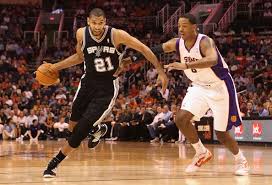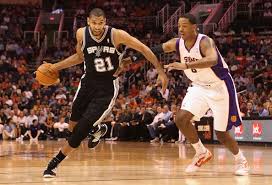 Our Phoenix Suns play San Antonio Spurs free pick offers a matchup between one of the team's in the NBA West with the worst record against one of the teams with one of the best. The Phoenix Suns (9-22) are 15th in the West and last in the Pacific Division. The San Antonio Spurs (25-6) are second in the conference and first in the Southwest Division.
The Suns last played on Dec 26. They were in Houston where they lost to the Rockets 131-115. Phoenix is 3-7 for its last 10 games. They're 3-18 in the conference and 4-13 on the road. They're scoring 107.3 PPG, but allowing 114.2 for a PF/PA differential of -6.8.
The Spurs have won two straight and have taken eight of their last 10. They beat Portland on the road 110-90 on Dec. 23 and then went home and beat Chicago 119-100 on Dec 25. They come to this home game well rested. San Antonio has been averaging 104.6 PPG and giving up 97.9 PPG. Their PF/PA is at +6.6. They are 9-4 at home.
Phoenix Suns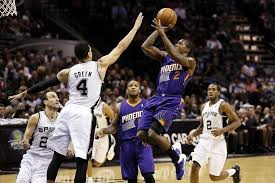 For the Suns, center Tyson Chandler doesn't offer many points, but he does provide rebounding power, averaging 11.4 per game. Point guard Eric Bledsoe (20.1 PPG. 5.5 APG) and shooting guard Devin Bookerare (19.2 PPG) the top point makers.
As a team, the Suns are taking down a respectable 45.4 RPG with 11.8 ORPG. But with 18.4 APG, it's clear that ball movement is minimal. Plus their 15.4 turnover per game and 25.4 fouls per game indicate a fairly undisciplined team.
San Antonio Spurs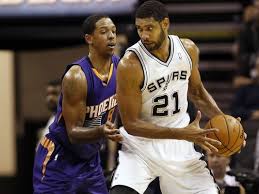 Small forward Kawhi Leonard (24.4 PPG, 6.0 RPG) offers great inside chops, while power forward LaMarcus Aldridge (17.4 PPG, 7.1 RPG) has a field goal percentage of .475 and a three point mark of .435. In fact, center Pau Gasol and point guard Patty Mills have field goal rates of .509 and ,484 respectively, and three-point success more 43% of the time. All in all, the Spurs bring more players to the floor who contribute in numerous ways.
The Spurs match the Suns' rebounding and their numbers for assists (23.6), turnovers (12.8), and fouls (18.1) are much better. They play solid, disciplined basketball and utilize an excellent defense.
Phoenix Suns Play San Antonio Spurs Free Pick
Looking at shooting percentages across the board, the Spurs are tops in all categories. In field goal shooting, it's .471 Spurs and .444 Suns. There's a huge gap in three-point shots as the Suns are good only .339 of the time Finally and the Spurs mark is at .410. Finally, free throws have Phoenix at .761 and San Antonio at .822. For our Phoenix Suns play San Antonio Spurs free pick, we're taking the Spurs at -14.0
The game is at 8:30 p.m. ET on Wednesday, Dec. 28.
Phoenix Suns Play San Antonio Spurs Free Pick: Spurs -14.0