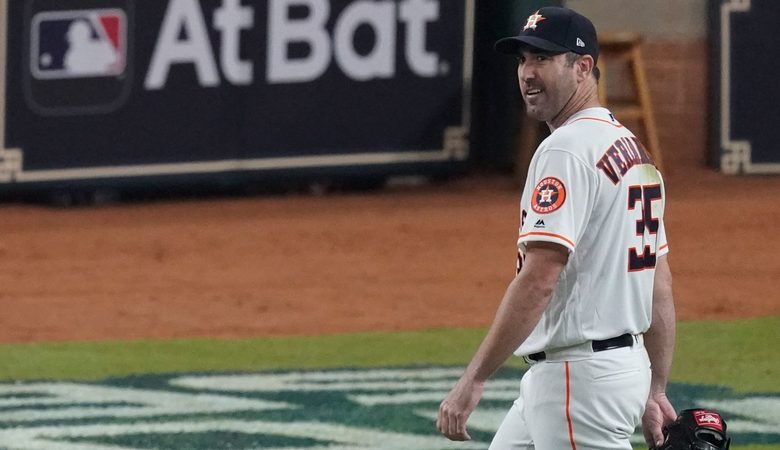 The baseball season could come to an end in the 2019 World Series game 6 free pick as Houston tries to close out the Nationals. Oddsmakers have set the Astros as huge -185 as they've used a 3-game winning streak to close in on their 2nd championship in three years. Washington was in a free fall at home, but did take the first two at Minute Maid Park in this series. Does Fox pull the strings to get the ratings bonanza of a game 7 – or have the Nationals simply run out of time in their dream postseason?
Washington Has a Chance Behind Strasburg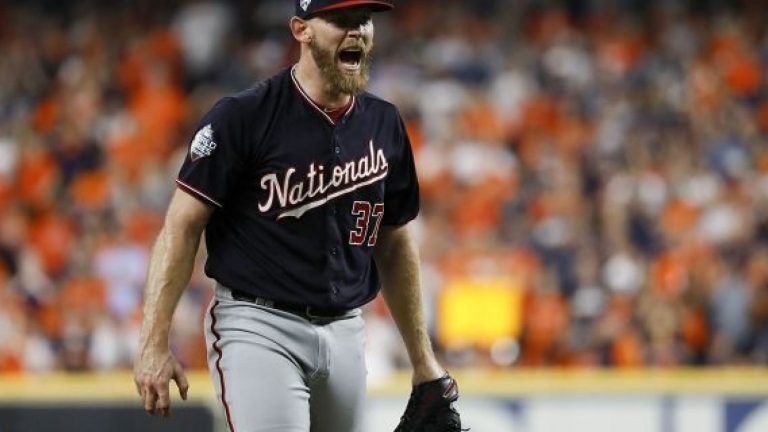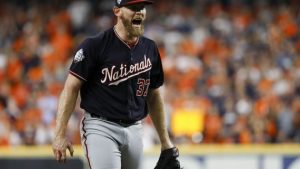 The Nationals have lost all their momentum from two impressive road wins to start this series. After dropping 3 in a row at home, Washington is now facing an unlikely elimination. The Nats' are a huge +155 underdog heading into the 2019 World Series game 6 free pick, but there's reasons to like Washington in this one.
Did the Nationals feel the pressure too much at home or has Houston just entered 'the zone.' Through the first two games at Minute Maid Park, the Nationals held a scoring edge of 17-7. The margin for the three games in D.C. was 3-19. Washington has just 8 total hits the last two games, but does heading out on the road get Dave Martinez' team back in their offensive groove? Washington's best offensive outing was in game 2 – a Justin Verlander start as it will be on Tuesday. 5 Nationals batters had a multi-hit game in that 12-3 win that seems oh, so long ago.
The Nationals still like their chances in Game 6 as Stephen Strasburg takes the hill. The right-hander allowed 2 ER in game two, Strasburg now has a 1.34 career ERA in his postseason including 1.93 this year. Strasburg is running into an offense with confidence, but he has some moxy himself as well.
Can Verlander Buck Historical Trend?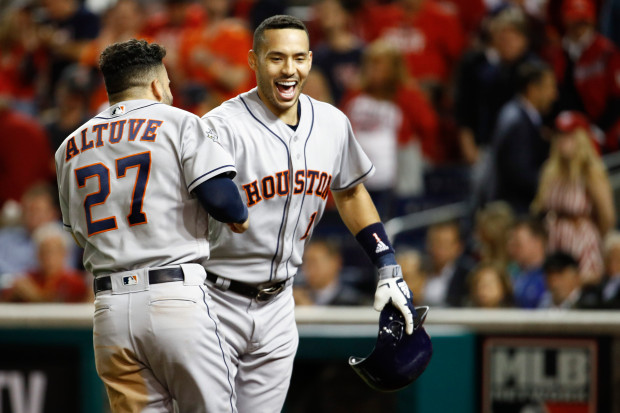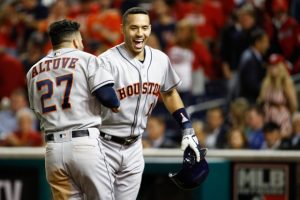 Houston would think they have an advantage in the 2019 World Series game 6 free pick with Justin Verlander on the mound, but a closer look shows that might not be the case. Tuesday will be the 10th opportunity that Cy Young winner has had to close out a postseason series – and his teams are just 4-5 in those starts. Verlander has already dropped two close out games this season, dropped game 5 in last year's ALCS, and fell in the 2017 World Series to go 0 for his last 4 in series clinchers.
Can Verlander get things back on track vs. a Nationals team that is 1 for their last 21 with runners in scoring position? Washington did score 4 ER on 7 hits in 6 ER vs. Verlander in their game 2 win. It was the third outing in his last four this postseason that Verlander served up 4 ER.
Luckily for Verlander as well as Astros manager A.J. Hinch, his offense will likely provide a lot of support on Tuesday. Houston has scored 15 runs in the last two in Washington, George Springer has went yard twice in this series while Jose Altuve has gotten a hit in all but one game this postseason. Can the Astros get to the dominant Strasburg though, that is the question? The O/U is set at 7.5 Tuesday.
2019 World Series Game 6 Free Pick
Houston can smell the finish line. The Astros will be playing in front of a home crowd that is jacked up but they just won't be able to get anything against Strasburg. Verlander has heard the rumblings about his inability to close out, and it will get to him in this one. The road teams are 5-0 in this World Series and that will end – but not until Wednesday night.
Pick: Washington Nationals +155