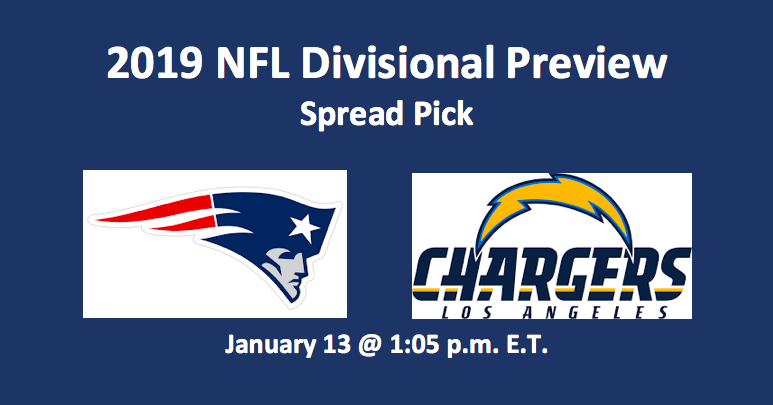 The New England Patriots (11-5 Overall, 8-0 Home) host the Los Angeles Chargers (12-4 Overall, 7-1 Away) on Sunday, Jan. 13 at 1:05 pm ET for their NFL Divisional Playoff game. Our Patriots vs Chargers pick has New England favored by four points. The game will be played at a very cold but snow-free Gillette Stadium in Foxboro, MA. The Chargers finished second in the AFC West to the Kansas City Chiefs and beat Baltimore 23-17 in last week's wild card game. The Pats won the AFC East for the 10th year in a row. These are two well-matched teams. The spread is fairly tight on this game.
The Chargers were 5-1 over their final six games with the only loss being to Baltimore (22-10). They did win their final regular-season game, taking down Denver 23-9. The Pats come to this contest having struggled a bit at the end of the season, as they went 3-2 over their final five games. Losses were 34-33 to Miami on a final play that defied description, and the following week, NE succumbed to the Steelers 17-10. The Pats finished the season by beating Buffalo 24-12 and the Jets 38-3. New England won all of their home games this season.
NE and LA Offenses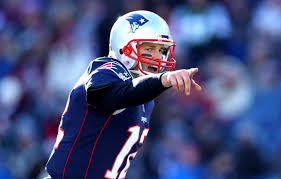 This NFL Divisional Playoff game may not come down to stats as much as it does personnel. That is Tom Brady vs Phillip Rivers. But let's take a look at stats first. Brady had a fine season, connecting on 65.8% of his passes and throwing 29 TDs and 11 picks. He was sacked 21 times. Brady passed for over 4,300 yards, as did Chargers' QB Phillip Rivers. Rivers completed 68.5% of his passes, hitting for 32 TDs while tossing 12 picks. He was sacked 32 times.
Our Patriots vs Chargers pick notes that Brady doesn't seem to have as many receiving options as he has in the past. To offset this, New England has been using its rush attack effectively. The Chargers have a very deep receiving corps, which should certainly help them in this game. In the end, Brady seems to be able to masterfully engineer comebacks time and again. But Rivers is no slouch. Never count him out today.
Edge: Even
Can Defense Win It?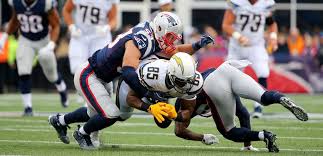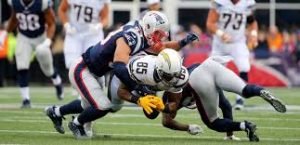 Here's the thing regarding defense and this NFL Divisional Playoff game. Both teams are allowing a tad over 20 points per game, while each is scoring around 27 PPG. The Chargers have more sacks, Pats more picks, Chargers more passes defensed, and Patriots more forced fumbles and recoveries. What may be the most important factor when it comes to defense in this game is how well the Chargers respond to the fast-paced New England offense.
The thing is, the Chargers are 1-1 against the team that ran the most plays per game in 2018, the Baltimore Ravens. They lost to the birds in the regular season 22-10. A few weeks later, LA reversed that result, beating Baltimore in the wild card round 23-17. However, Baltimore did not have Brady at the helm.
Edge: Even
Key to Pats vs Chargers NFL Divisional Playoff Game – Coaching
Our Patriots vs Chargers pick sees there being one key to this game, and that is coaching. This contest features veteran head coach Bill Belichick and his crew versus second-year head coach Anthony Lynn and his group. How do you compare these guys?
Belichick (289-134/.683)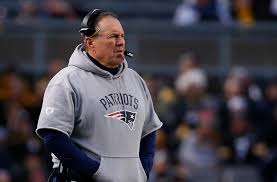 Obviously, Belichick has been here before and has done well. Since 2000, he's coached the Pats to five Super Bowl titles and eight AFC Championships. Belichick is exacting in his prep, and he and Brady appear to work together seamlessly. The head coach likes a trick play or two and, as of late, has managed to use the rush attack effectively. The Pats are second in plays-per-game, just over 67. Belichick is about keeping opponent defenses on their toes, forcing them to make mistakes, and giving Brady and company as many scoring opportunities as possible.
Lynn (22-12/.647)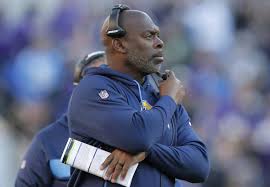 Lynn, who has a fine list of NFL assistant and coordinator credits, became the Chargers coach in 2017. Right after that, it was announced that the team was moving from San Diego to Los Angeles. With the Chargers, Lynn has compiled a 22-12 record, which includes one playoff win. He is known as a hands-on coach who focuses on building relationships amongst players and across both sides of the ball. Those relationships include trust, respect, and selflessness. His small team-building workshops in the spring were not mandatory, but they were well-attended, and he thinks they've paid off. He's turned the Chargers into a dynamic road team. They seem to be able to win anywhere, and they've developed a reputation for come-from-behind wins. There's no doubt that Lynn knows his team and the game. He could be the NFL Coach of the Year.
Belichick or Lynn?
This is a tossup. Yes, Belichick has amassed an amazing winning record, knows the game inside out, and is virtually unbeatable at home. At the same time, Lynn has molded a team that knows how to win, created an atmosphere of responsibility where a roster of diverse talents and skills can work together, and been able to get his guys to perform beyond expectations.
Edge: Even
NFL Divisional Playoff Game – Patriots vs Chargers Pick
Here's how we see this NFL Divisional Playoff game. If the Pats are going to win this one, they will cover. That is, if they win it. There's a lot on their side, including the weather, which will be cold. New England excels in the cold weather and warm-weather clubs often have trouble at Gillette this time of year. Plus, New England's up-tempo game should challenge the Charger D. Finally, the Pats rested are always dangerous. With all of that in mind, our Patriots vs Chargers pick is New England at -4.0.
Summary Patriots vs Chargers Pick – New England Patriots at -4.0