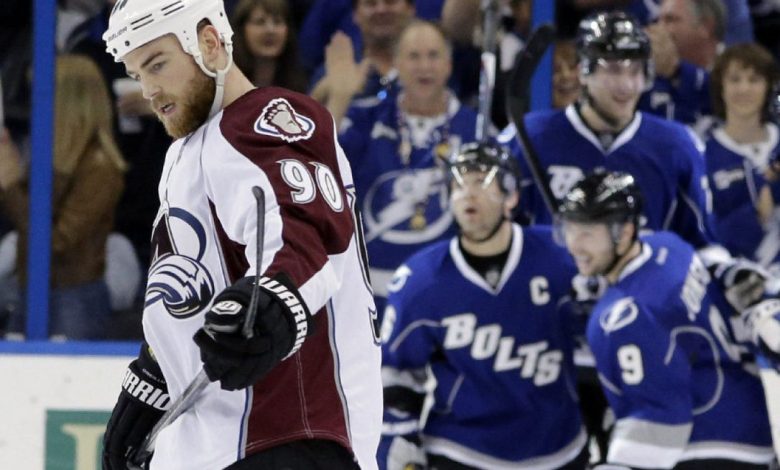 Tampa Bay continues to rise up the ranks in the Eastern Conference as they head into the February 17th Lightning at Avalanche betting preview. TB has won 10 in a row, closing the gap to within 3 points of the equally red hot Bruins who are 9-1 in their last 10.
The Lightning are listed as slight favorites on Monday (-115) as they head to the Pepsi Center. Colorado has recently rattled off a win streak of their own of 5 games (albeit against bad teams) but have lost two in a row in Denver and their top ranked scoring offense is sputtering. 11 straight for Jon Cooper's team – or does Colorado find an extra gear at home?
Tampa Bay Finding Their Stride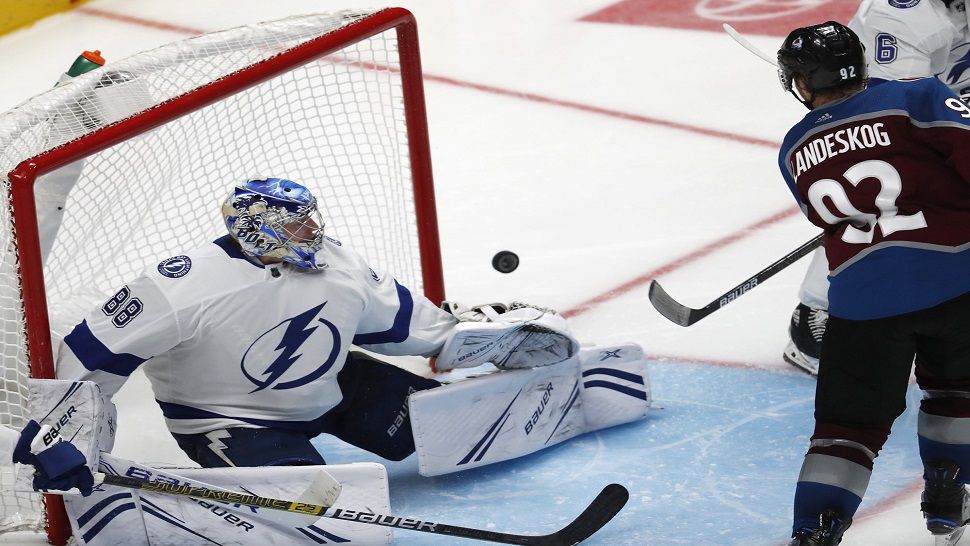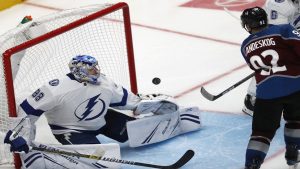 It really is a testament to how well the Bruins are playing this season that Tampa Bay is still in 2nd in the Eastern Conference. TB has already put together multiple 10-game winning streaks this year and will go for a franchise record 11th straight win in the February 17th Lightning at Avalanche betting preview.
It's been Tampa Bay's defense fueling their most recent run, although the offense still ranks 2nd in the league (behind Colorado) in goals scored. 8 opponents have been held to 2 goals or less during the current Lightning win streak. The TB offense has only scored more than 3 goals once in the last 5.
Andrei Vasilevskiy will likely be in net on Monday, looking for a win in his 9th straight start. Vasilevskiy has held opponents to a goal or less in 3 of his last 4, and faces an Avs offense that has hit the skids a bit recently. The O/U for this tilt is still up there at 6 though.
Colorado Up Against It Here?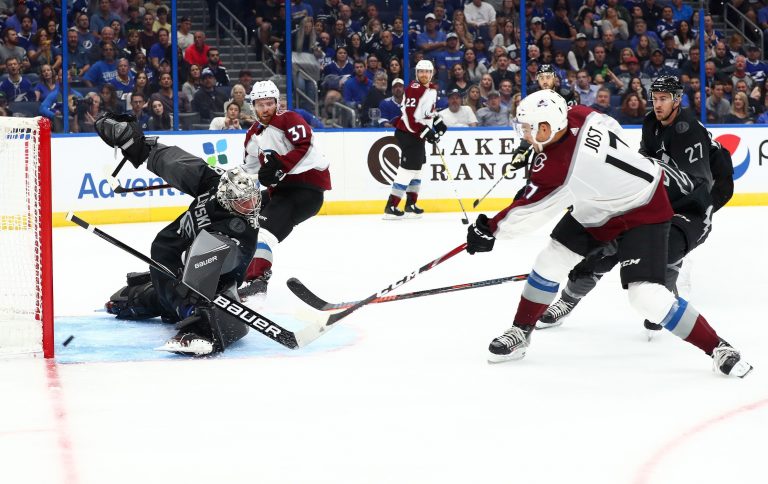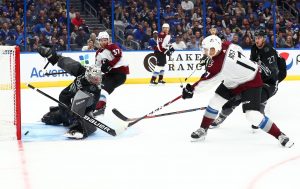 The Avs come into Monday's game on a 2-game losing streak, both at home. This includes a 2-3 loss to the Capitals on Thursday that was somewhat expected but Colorado fell 1-3 to the Kings on Saturday with a whopping line of COL -259.
Things don't get any easier for the Avalanche with the Lightning visiting. Colorado was riding a red hot offense to within 2 points of the Blues in the Central. That offense has subsided a bit though as the Avs are averaging just a bit over 2 goals per game the last 5.
Colorado did have a 5-game win streak recently, but two of those victories came against Ottawa as well as one each vs. Minnesota and Buffalo who are also non-playoff teams. The Avs did get good goaltending over that span with just 5 total goals allowed, but not against offenses the caliber of Tampa Bay's. Plus the man in net 4 out of 5 of those games, Philipp Gruabuer, will miss Monday with a lower body injury.
February 17th Lightning at Avalanche Free Pick
Pavel Francouz was in net when the Avs upended Tampa Bay 6-2 back in October at Amalie Arena. The Lightning were in the midst of some early season struggles back then though. Tampa Bay is clicking right now to say the least and have incredible value at -115. Like a hand in cards, you 'pay to see it' at that price.
Pick: Tampa Bay Lightning -115