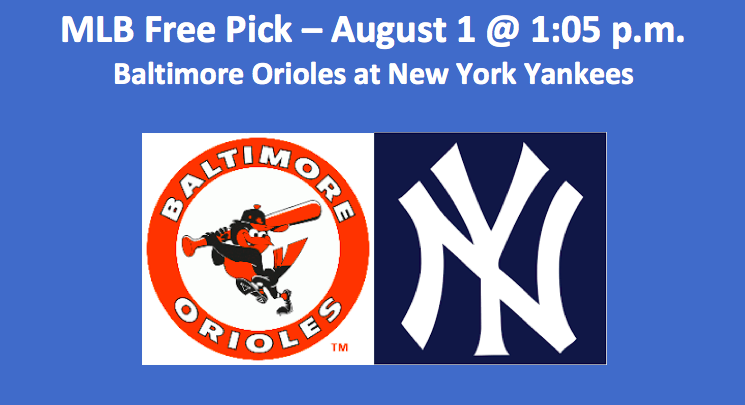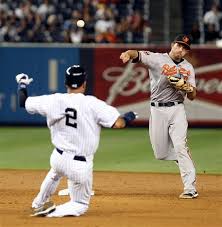 The Baltimore Orioles (32-75 Overall 12-40 Away), who are in last place in the AL East, visit the New York Yankees (68-37 Overall, 38-15 Home) for the second game of their two-game series. The Yankees are coming off a 6-3 win over the Birds last night and have now won four straight games. NY is in second place in the AL East, five games in back of the Boston Red Sox. They are the top team in the AL wild card hunt. The Orioles are 42 games out of first and have the worst record in MLB. They also possess the worst road record in the majors. Our Orioles play Yankees 2018 MLB pick has NY at -258 and Baltimore at +238 with the over at +100 (9.0) and under at +105 (9.0). Run line odds offer the Yankees at -135 and the Birds at +130.
Pitching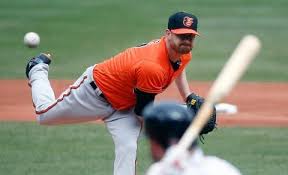 Righty Alex Cobb (2-14 W/L, 6.08 ERA, 1.56 WHIP) gets the start for the Birds. Cobb has not won a game since June 5 when he went 6.0 innings, allowing one run on two hits. Since then, he is 0-7-2. In the vast majority of his starts over that period, he's lasted five or more innings. Four of his seven losses were by one run. In his last start, which was on July 26, he pitched six innings, giving up four runs on eight hits. He has not faced the Yankees this season.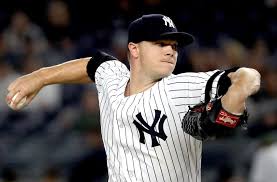 Sonny Gray (8-7 W/L, 5/08 ERA, 1.47 WHIP), a righty, takes the mound for the Yankees. Gray has had a thumb soreness, but had x-rays the other day and looks ready to go. He's coming off of a great July where he went 3-1. Gray has won his last three starts. He's pitched against the Orioles three times this year and won all three starts. His average margin of victory has been 4.3 runs.
Hitting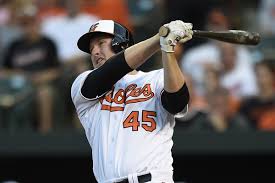 Yankee hitters certainly take the lead in this matchup, as they are batting .256 and have generated 168 homers. Oriole batters are at .234 with 129 homeruns. New York's on base percentage stands at .333, while Baltimore's is at .297. The Yanks also are on top in slugging percentage, as they come in at .458 and the Birds at .392.
Baltimore's primary offensive weapon is short stop Manny Machado (.315 BA, 65 RBI, 24 HRs). Machado leads in almost every major offensive category except hits. Adam Jones (.286 BA, 44 RBI, 11 HRs) is the leader in that area with 118 hits. Machado has 115. Jones is second on the Orioles in batting average. Jonathan Shoop is hitting just .244, but he does have 17 homers and 40 RBI.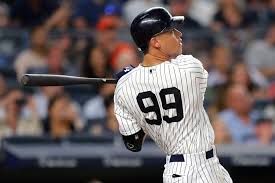 The Yank's top hitters are Miguel Andujar, Aaron Judge, and Giancarlo Stanton. Andujar, who has 46 RBI and 13 homeruns, tops the team with a .292 BA. Judge, who has a .285 BA, is best in OBP (.398) and homers (28). Stanton leads the team in RBI (64) and hits (113). He's hitting .278. Although Stanton is having a good season, in many ways it has been a disappointment, as more was expected of him.
Our Orioles Play Yankees 2018 Free Pick
The Oriole team ERA of 4.83 and opponent batting average of .277 makes the Yankees a desirable pick. Add in NY's stats in the same categories, which are a 3.56 team ERA and an opponent batting average of .225, and you've got to like the Yankees with the run line at -135 (-1.5). Also, our Orioles play Yankees 2018 MLB pick for the over/under is over 9.0 runs (+100).
Summary Baltimore at New York MLB Pick: NYY -135 (1.5) and over 9.0 runs (+100)