We've got some marquee games and teams in action in the NFL's week 14 afternoon slate. The Cowboys take on the Eagle, the Steelers are in action trying to rebound at Oakland, and a popular AFC champion dark horse favorite the LA Chargers take on Cincinnati. Then there's the NFC week 14 free pick that sees the Detroit Lions take on the Arizona Cardinals in Phoenix. Detroit is 1-4 on the road while Arizona is 1-5 at home this season. Something has to give in this battle and the Lions are listed as -2.5 favorites going away.
Is Detroit the Lesser of Two Evils in This Contest?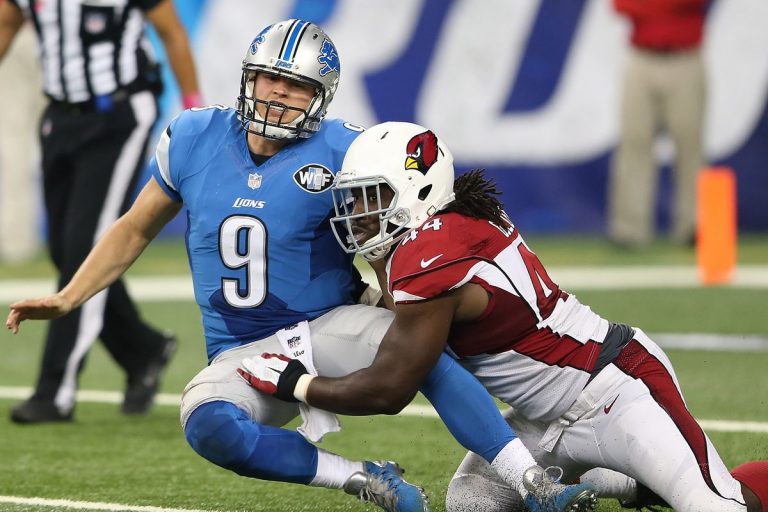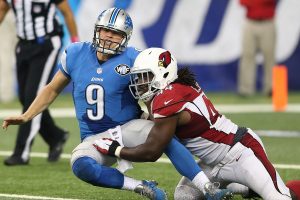 When the Lions were losing tons of games over the years, at least they were fun to watch. It would be nothing for Detroit to score 38 in a game – and lose by 10. The problem in Motown now is that the Lions are losing and are barely scoring in the process. This once vaunted attack has been held to 20 points or less in 5 of the last 6. Detroit has been held to 16 points in each of the last two games and Matthew Stafford has thrown for over 250 yards just once in the last 5 contests. Those struggles will likely continue in the NFC week 14 free pick as the Cardinals have a top 5 passing defense.
The Lions defense does have a favorable matchup between a Cardinals offense that is either last or second to last in points/game, pass yards/game, rush yards/game, and total yards/game. The Detroit defense has been playing OK lately, giving up 19 to Carolina, 16 to Chicago (another TD came from the Bears defense), and even holding the Rams to 30 points (195 through the air) was impressive. Today's O/U is just 40.5 so oddsmakers are expecting a defensive struggle – or just pitiful offensive outings from both teams.
Arizona's Offense Has Been U-G-L-Y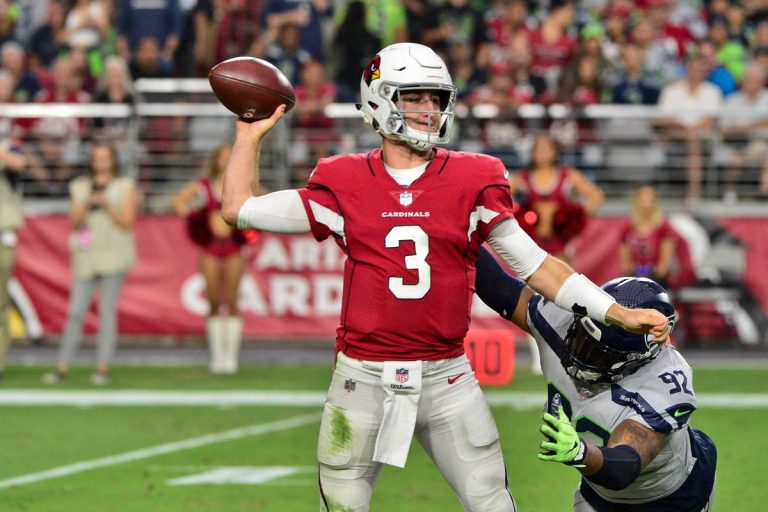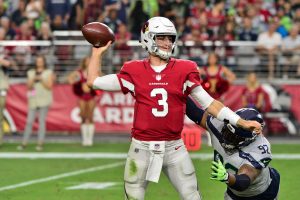 Two horrible offenses up against fairly solid defenses is a recipe for a low scoring affair in the NFC week 14 free pick. The Cardinals hold up their end of the bargain on the bad offensive side as they have just two games scoring over 21 points this whole season. That being said the Cardinals could come into this afternoon's meeting with momentum after scoring a huge 20-17 win at Green Bay last week. The ground game won that outing as they rushed 29 times for 182 yards vs. the Pack fueled by two Chase Edmonds TD's. David Johnson has had basically one good game this season with 137 yards three weeks ago vs. Oakland. Josh Rosen threw for just 149 yards last week vs. GB but hey, it was good enough for a W.
The Cardinals defense has a tendency to give up a big game, largely in part because their offense keeps them on the field so long. Arizona allowed 45 points to the Chargers two weeks ago and 45 to Denver a couple games before that. Matthew Stafford is obviously always a threat thorugh the air, but the Cardinals 'held' Aaron Rodgers to 31/50 for 233 yards last week in Lambeau.
NFC Week 14 Free Pick Betting
With two teams headed for top 5 picks in next year's draft there aren't going to be a lot of betting trends that favor either side. The Lions are 1-5 ATS their last 6 but interestingly enough have gone 7-1-1 ATS their last 9 vs. teams with a losing record. The Cardinals are also 5-0-1 their last 6 vs. the NFC and have covered in 4 of their last 5 in December. This was always going to be a rebuilding year for Arizona but Detroit had higher hopes with a veteran QB and a new coach with championship pedigree. The Lions disappointment this season means they want to get the last month of the year over with ASAP. The home team reaps the benefits in that case.
NFC Free Pick: Arizona Cardinals +2.5