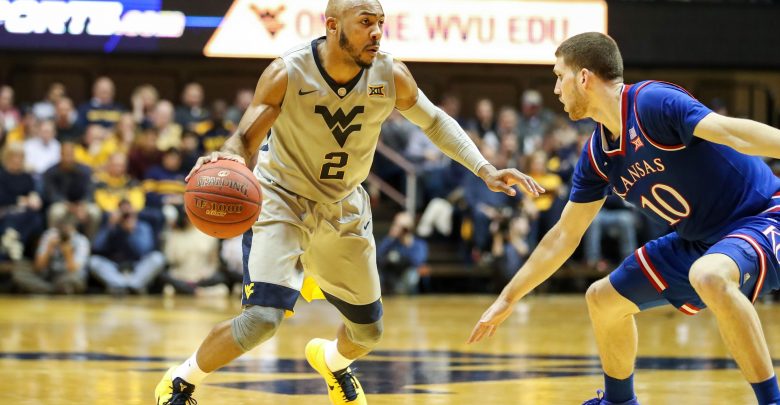 As expected, there's a lot of action on the #9 Kansas Jayhawks tonight as they take on #18 West Virginia. The Jayhawks are receiving around 65% of the public action yet the line is moving in the opposite direction as it opened as KAN -1 but the Mountaineers now find themselves favored by -1.5. Nobody could blame bettors for taking the Jayhawks in the 3/10 Big 12 championship game free pick, after all they've won 14 straight regular season titles. After falling in the conference championship game the last two years however, is it finally WVU's time to get one?
"It ain't about that. It's West Virginia vs. Kansas tomorrow. I hate when y'all try to make it a one on one matchup – it's never that."

-Jevon Carter, ???? @WVUhoops pic.twitter.com/pzA1qvtxdK

— Matt Elder (@MountaineerMatt) March 10, 2018
Is This a Changing of the Guard Game in the Big 12?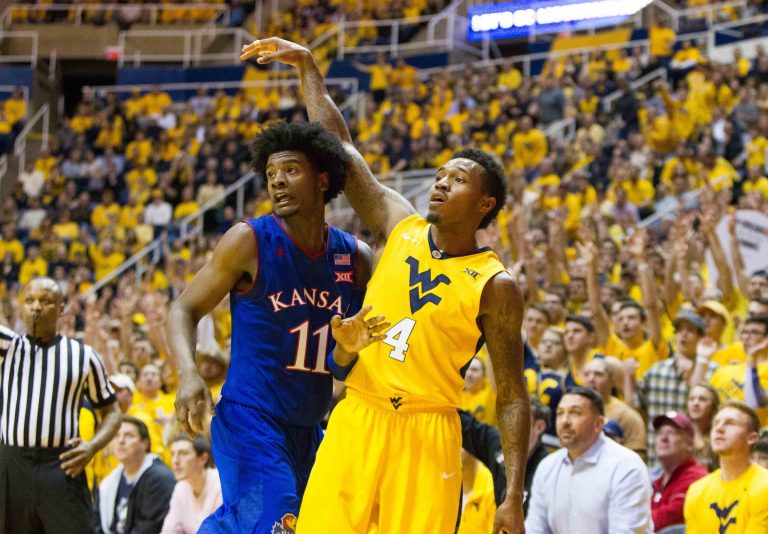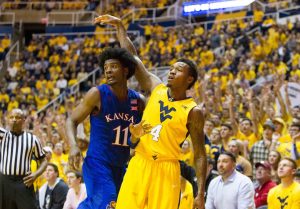 Not only is West Virginia looking for their first Big 12 championship win in their third trip to the finals, they also look to beat Kansas for the first time this season. The Jayhawks have also won 5 of the last 6 meetings in the series. This season WVU played Kansas close, losing 66-71 at home back in January and dropping an 8 point contest at Allen Fieldhouse on February 17th. Perhaps the biggest advantage for the Mountaineers today is a neutral court as Kansas went 26-35 from the FT line during the game in Lawrence compared to West Virginia's 1-2.
The improved play of Daxter Miles, Jr. is one of the major reasons that West Virginia finds themselves as favorites in the Big 12 championship game free pick. The senior is averaging 20.0 ppg through the first two rounds of the tourney and went for 22 in the last meeting against Kansas. A big game from Miles as well as Jevon Carter who seems to rise to the occasion in these moments could do great things for West Virginia today. After a win over #12 Texas Tech yesterday and following that with a victory over #9 Kansas, the Mountaineers could be staking a claim for a very high seed come selection Sunday.
Is Kansas Outmanned In This Contest?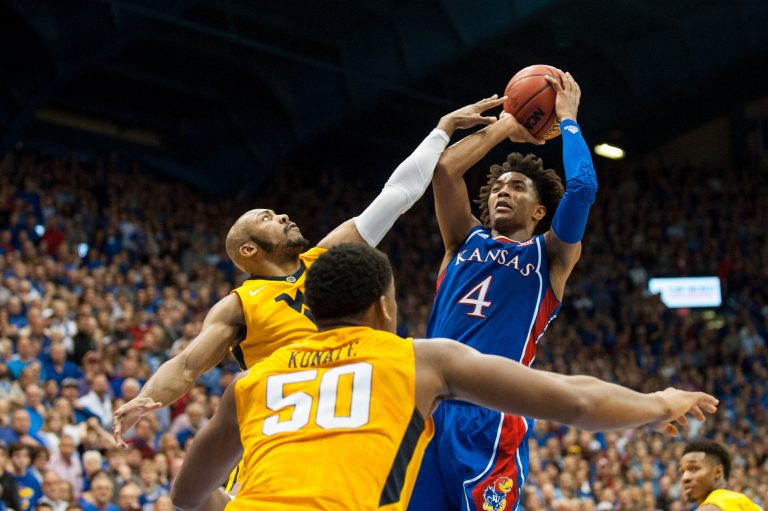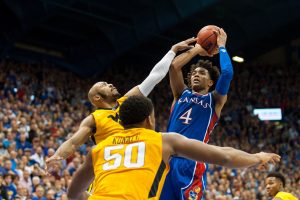 Another reason why the Jayhawks find themselves underdogs in the 3/10 Big 12 Championship game free pick is because they'll be without 7'0″ Udoka Azubuike for the third straight game with a knee injury. Kansas seems to be doing alright without the big man, as they've scored 82+ points in each of their first two conference tournament games. That being said, his loss will still be felt especially against the West Virginia frontcourt. Azubuike had 31 points and 14 rebounds in the two wins against the Mountaineers this season. The Jayhawks have won 7 of 8 down the stretch and will go for their second conference tourney title in 3 years in Kansas City today.
Kansas has even more motivation today than just a Big 12 tournament title. With a win they'll likely seal up the final #1 seed in the NCAA tournament that starts next week with a spot in the nearby Wichita, Kansas regional. DeVonte Graham is averaging 15.5 ppg versus Big 12 defensive player of the year Jevon Carter on the year while Malik Newman is hot lately with 52 points through the first two conference tournament games. It's set to be a showdown at the Sprint Center tonight.
3/10 Big 12 Championship Game Free Pick Betting
It's a minor surprise to see West Virginia as a favorite coming into tonight's game but not completely unexpected. Both teams start three upperclassmen and two sophomores so each squad has been down this road before. Kansas definitely wants the win and the #1 seed, but West Virginia has been so close in the conference finals the last two years and definitely wants to get over that hump. Any time you can get a potential #1 seed in the NCAA tournament getting points, you just have to take it.
Free Pick: Kansas Jayhawks +1.5
BREAKING: The Big 12 has just announced that West Virginia is already in foul trouble for their upcoming game against Kansas.

— Gabe Jones (@GabePride) March 10, 2018