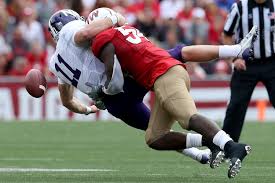 Our Ohio State Buckeyes vs Wisconsin Badgers pick has OSU at -15.0. This Ohio State Buckeyes vs Wisconsin Badgers pick notes that although these two teams are closely matched, the Buckeyes have an offensive advantage. OSU also has a home field advantage, which is huge in the Big Ten. The game will be played on Saturday, October 26, 2019. Kickoff is scheduled for 12 noon. Also see our Notre Dame Fighting Irish at Michigan Wolverines moneyline pick for tonight's game which kicks off at 7:30 pm ET.
The #3 Ohio State Buckeyes (7-0 Overall, 4-0 Big Ten) sit atop the Big Ten East and are in a virtual tied with the Penn State Nittany Lions. Thus far this season, OSU has met one top 25 team. That was the #25 Michigan State Spartans, who the Buckeyes beat easily 34-10. The #16 Wisconsin Badgers (6-1 Overall, 3-1 Big Ten) met the Spartans the week after they lost to OSU. The outcome was a 38-0 win by the Badgers. Wisconsin also beat #11 Michigan 35-14. Wisconsin's one loss was to Illinois 24-23. That loss occurred last week.
Ohio State Buckeyes vs Wisconsin Badgers Pick – Offense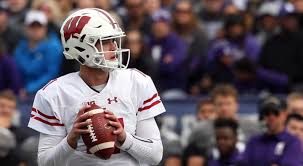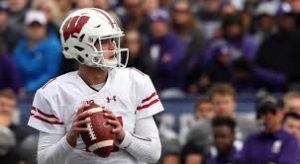 Wisconsin QB Jack Coan (76.0 COMP%, 9 TDs, 2 INTs) has been solid. Coan has thrown for 1,383 yards and is a sound pocket passer. Although he has some fine receivers in WR Quintez Cephus (24 REC, 14.7 YPC, 3 TDs) and TE Jake Ferguson (20 REC, 12.1 YPC, 2 TDs), Coan will also be looking to RB Jonathan Taylor. Taylor, a junior, has 16 catches for four scores and is averaging 8.6 YPC. The versatile rusher also has accumulated 957 yards on the ground while scoring 15 times and averaging 6.7 YPA. He's a major offensive weapon.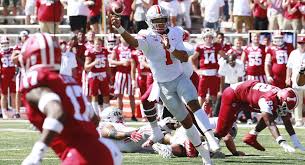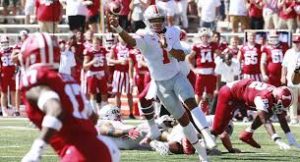 For OSU, sophomore QB Justin Fields (70.7 COMP%, 22 TDs, 1 INT) certainly knows how to deliver. Along with averaging 9.1 YPP, Fields has been good for 4.6 yards per rush. He's rushed for eight TDs and accumulated 291 rushing yards and 1,783 total offensive yards. When it comes to the ground game, look for J.K. Dobbins and Master Teague III to get the job done. With 7.1 YPA and 7.0 YPA respectively, Dobbins has gained 947 yards and scored seven TDs. Teague has 412 yards total and four TD catches. Fields like to spread the ball put amongst seven to eight pass catchers. WR Chris Olave leads the team with six TD runs.
OSU vs Wisconsin – Defense
The Wisconsin defense is exceptionally tough. They're allowing just 7.6 PPG. The team has posted 27 sacks, 51 TFL, 38 PD, and eight picks. They've forced 11 fumbles. LB Zack Baun has posted 6.5 sacks and 11 TFL. LB Chris Orr comes to this with eight sacks and eight TFL. Wisconsin is giving up only 58.4 YPG on the ground and 135.4 in the air.
OSU is also very stingy on defense. They're giving up 8.0 PPG. The Buckeyes have been good for 69 TFL, 29 sacks, and 26 PD. The defense has notched 10 INTs and nine forced fumbles. LB Malik Harrison has notched 9.5 TFL and 2.5 sacks while DE Chase Young has accumulated 10.5 TFL and 9.5 sacks. Corner Jeffrey Okudah leads the team with three picks and also has three PD. Yards on the ground per game allowed come to 92.7, while the club has given up 136.3 YPG in the air.
Our Ohio State Buckeyes vs Wisconsin Badgers Pick
Will Wisconsin rebound from last week's close loss to the Fighting Illini? How will they do in our Ohio State Buckeyes vs Wisconsin Badgers pick? Although OSU possesses an offense that is a bit more productive, both teams have very tough defenses. The Badgers are not likely simply lay down and let OSU run roughshod over them. They are too good for that. We see Wisconsin keeping this game fairly close. We're going with the Badgers at +15.0.
Ohio State Buckeyes vs Wisconsin Badgers Pick Summary
Wisconsin Badgers +15.0