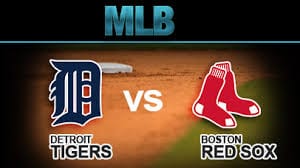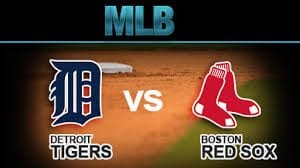 The Boston Red Sox (2-1) will play the Detroit Tigers (2-1) for the second time this season. Last night the two teams met in the Motor City and Boston lost 6-5. The Red Sox will start 24-year-old Eduarado Rodriguez while the Tigers feature 30-year-old Jordan Zimmerman. Our Red Sox play Tigers MLB free pick has these teams close to even as Boston is at -103 and Detroit is at -107. The two teams had no problem scoring in last nights game. It will be interesting to see of that trend continues today when they meet at 1:05 p.m. E.T.
Pitching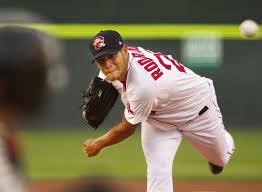 This early in the season it's often hard to say what you're going to see on the mound. Lefty Rodriguez, who has two years major league experience, had a fine second half last season. During that time, he made 14 starts, averaging just 1.14 walks and hits per inning pitched and posting an ERA of 3.24. Over two years his record is 13-13, which means a win will put him on the plus side of the ledger. This is his third start against Detroit. His record against the Tigers is 1-0 and he has a 2.92 ERA.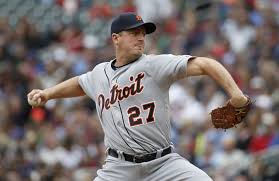 Zimmerman is coming off a mixed season where he was AL Pitcher of the Month in April, as he went 5-0 and notched an EAR of 0.55. But then various injuries plagued him throughout the season and he ended up over 19 games at 9-7 with a 4.87 ERA. Zimmerman has had three career starts against Boston and he's 1-1 with a 6.06 ERA. Over eight seasons, Zimmerman is 79-57 with a 3.45 ERA.
Hitting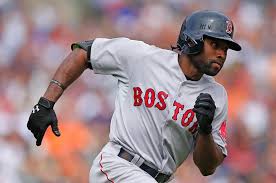 Two of Boston's top hitters, right fielder Mookie Betts and first baseman Hanley Ramirez, did not travels to Detroit on Thursday for the Friday game due to the flu, which has sidelined a minimum of five Red Sox players and two coaches over the past 10 days. Thus, this is a weakened team. Still, Boston has some topflight hitters. Catcher Sandy Leon is off to a hot start and the always dangerous Dustin Pedroia is hitting well. Jackie Bradley has three RBI and .364 BA while third baseman Pablo Sandoval has notched four RBI.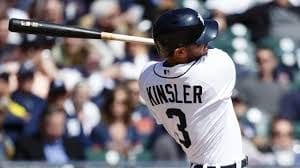 For the Tigers, second baseman Ian Kinsler is providing a lot of the offense. He's leading the team with a .375 BA, three hits and one homerun. Jacoby Jones is tops in RBI with four.
The Tiger team batting average is an anemic .202. If Rodriguez has good stuff for Boston, the Tigers will have a tough time hitting him. By the way, the Red Sox are hitting .257 as a team. That's certainly not good news for the Tiger pitching staff.
Red Sox Play Tigers MLB Free Pick
In last night's game, the Red Sox made up a four-run deficit and pulled ahead of the Tigers 5-4 in the top of the eighth. Then they allowed Detroit to get back in the game by walking four, allowing one hit and giving up two runs in the bottom of the eighth. They'll need much more from their bullpen today. Even with some of their top hitters out we like Boston's lineup. However is Zimmerman, who was ill the other day, is focused and able to throw strikes that will help keep the Sox in check.
Our Red Sox play Tigers MLB free pick is Boston at -103. The over/under is at 8.0. We're staying away from it today.
Red Sox Play Tigers MLB Free Pick: Red Sox at 103