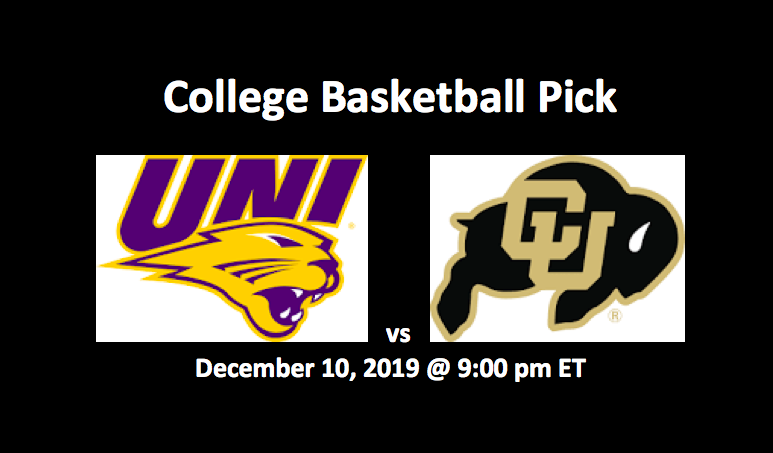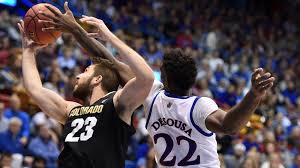 Our Northern Iowa vs Colorado pick had the 24-ranked Buffaloes at -8.5. This Panthers vs Buffaloes prediction notes that UNI has a two-game winning streak going, while Colorado is coming off its first loss of the season. The MVC Northern Iowa Panthers (8-1 Overall, 1-0 Away) are first in their conference. Their one loss was to West Virginia 60-55 on November 26. Their most recent wins were 78-72 over South Carolina and 110-51 over Luther Norse. They last played on December 2. The #24 Colorado Buffaloes (7-1 Overall, 4-0 Home) lost to #2 Kansas 72-58 on December 7. Prior to that loss, the Buffaloes had won seven games in a row, including beating Clemson 71-67 on November 26. They are presently first in the Pac-12. The game between the Panthers and Buffaloes will be played on Tuesday, December 10, 2019 at 9:00PM ET.
Northern Iowa vs Colorado Pick – Stats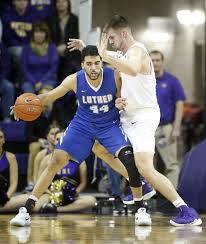 When it comes to shooting, the Panthers possess an advantage. Northern Iowa is connecting on 47.8% of their shots, while Colorado has been good on 39.8%. Also, the Panthers are averaging 76.0 PPG, while the Buffaloes have been putting up 67.6 PPG. However, Colorado hold an edge on defense. They're allowing 58.3 PPG while tonight's opponents are giving up 61.1 PPG. Still, the Panthers are at +5.4 in cumulative PF/PA. Blocks and steals go Colorado's way. The Buffaloes lead the Panthers in steals per game 7.3-3.8 and in blocks 4.0-1.6. They two teams are just about even on rebounds 38.6 PG for Colorado and 38.0 for Northern Iowa. They are absolutely even on assists with 11.4 per game each.
Panthers at Buffaloes – Players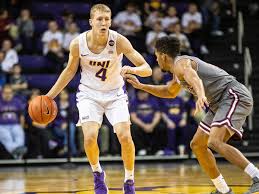 UNI guards A.J. Green and Trae Berhow top the scoring chart for the Panthers. Green is averaging 14.4 PPG and Berhow 13.9.  and is averaging 9.8 PPG. Green has been good for 3.6 APG and 3.0 RPG. Berhow is a sharpshooter, hitting 57.9% of his field goals and 51.9% of his threes. He's also grabbing 4.7 RPG. Upfront, forward Austin Phyfe, a 73.5% shooter, is averaging 9.8 PPG and 6.7 RPG. Guard Spencer Haldeman is putting in 9.7 PPG and taking down 4.1 RPG.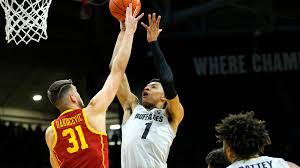 Our Northern Iowa vs Colorado pick notes that the top player for the Buffaloes is junior guard Tyler Bey. Bey leads the team in points and rebounds with 12.9 and 11.5 per game respectively. Forward Evan Battey leads the club in field goal percentage at 57.1%. His 6.8 RPG is tops on the club. Battey is averaging 9.4 PPG. Guards McKinley Wright IV and D'Shawn Schwartz are averaging 11.9 and 11.3 PPG. Wright has been good for 3.5 APG, a team best, and Schwartz is connecting on 41.2% of his shots from the arc.
Our Northern Iowa vs Colorado Pick
Our Northern Iowa vs Colorado pick sees this game as being quite close. If Berhow is on for the Panthers, the Buffaloes will certainly find it tough going. Colorado brings three, fine outside shooters to this contest. Upfront, UNI's Noah Carter is coming off a 25-point effort against Luther in what was a route. Although the Buffaloes should win, we like the Panthers at +8.5. For another great sports pick, see our Butler vs Baylor betting preview for December 10, 2019.
Northern Iowa vs Colorado Summary
Northern Iowa at +8.5