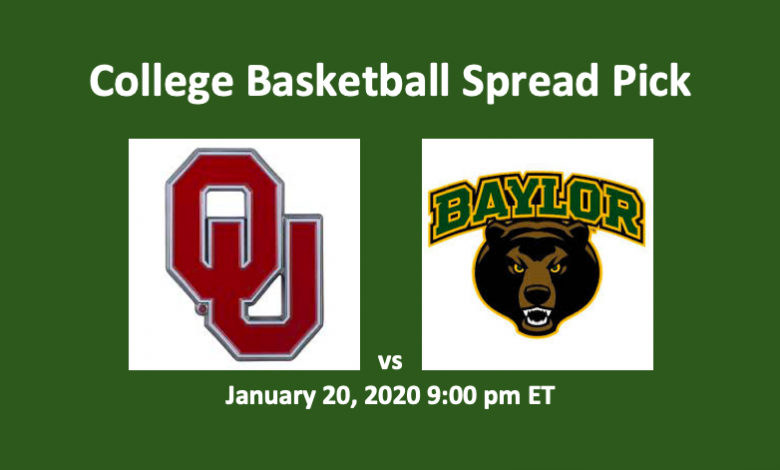 Our Oklahoma vs Baylor pick offers the #2 Bears at -10.0. This Oklahoma vs Baylor prediction notes that the Oklahoma Sooners (12-5 Overall, 3-2 BIG 12) are tied with three other teams for third in the Big 12. Those teams are West Virginia, TCU, and Texas Tech. The #2 Baylor Bears (15-1 Overall, 5-0 BIG 12), who are considered by many to presently be the top team in the nation, are first in the Big 12. The game will be played Monday, January 20, 2020 at 9:00 pm ET. The venue will be the Ferrell Center in Waco, TX.
Oklahoma vs Baylor Pick – Recent Performance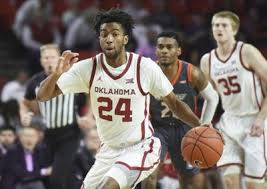 The Sooners have, thus far, had a sound season. Oklahoma started with five straight wins. Their first loss was on November 23 to Stanford 73-54. They then won two and, after that, lost two. From December 28 through January 8, the Sooners rolled out four wins, including a 66-61 win over Kansas State and a 72-62 beating of Texas. What followed were two losses. On January 11, Iowa State took down the Sooners 81-68. Then, on January 14, the #6 Kansas Jayhawks easily beat Oklahoma 66-52. The Sooners last played on January 18 when they beat TCU 83-63.
Baylor lost its second game of the season as the Washington Huskies edged them 67-64. Since that loss, the Bears have run off 14 straight victories. Included in those 14 wins are five against nationally-ranked teams. They last played on January 18. In that game, Baylor beat Oklahoma State 75-68.
Sooners at Bears – Stats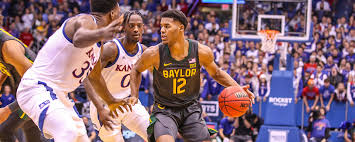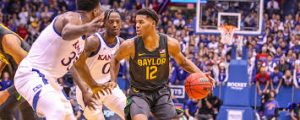 The Sooners and Bears are averaging 73.2 PPG and 73.4 PPG respectively. Our Oklahoma vs Baylor pick notes that although points scored are almost identical between these two teams, there's a big difference when it comes to points allowed. Baylor is holding teams to 58.6 PPG while Oklahoma is allowing opponents 68.9 PPG.
Field goal percentages are very close, with the Bears hitting 43.3% and the Sooners 42.9%. Baylor tops Oklahoma in three-pointers 35.5% to 32.4% while the Sooners are more accurate from the foul line, 76.9% to 70.0%. Baylor is better than Oklahoma in four other statistical categories. They top the Sooners in rebounds (38.5 to 37.0), assists (13.9 t0 11.8), blocks (4.7 to 3.7), and steals (8.4-6.3) per game.
Player and Roster Assessment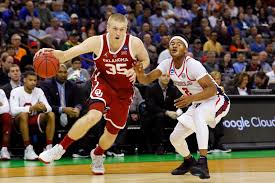 The Sooners bring three double-digit scorers to the court. Forward Kristian Doolittle is averaging 16.4 PPG and 8.5 RPG. Also in front is Brady Manek. Manek, a sound 46.4% shooter from the field and solid 43.4% three-point man, is averaging 15.3 PPG and grabbing 6.3 RPG. In the backcourt, Austin Reaves is averaging 15.1 PPG and 5.4 RPG. The top assist-man is Jamal Bieniemy with 3.1 APG. He's also hitting for 5.2 PPG and grabbing 4.0 RPG. Guard De'Vion Harmon is contributing 8.6 PPG.
Baylor brings both a productive backcourt and frontcourt to the game. The Bears' top scorer, forward Jared Butler, is putting up 16.9 PPG while making 3.3 APG. He's a 44.0% shooter from the field and has a 40.2% success rate from the arc. Also, in the backcourt, Macio Teague is hitting for 13.5 PPG. He's solid on the boards, grabbing 5.0 RPG. In front, forward Freddie Gillespie, a 57.5% field goal shooter, is averaging 9.8 PPG. He tops the team in rebounds with 8.9 per contest. Guard Davion Mitchell is hitting for 9.5 PPG.
Our Oklahoma vs Baylor Pick
In some ways, our Oklahoma vs Baylor pick can see the Sooners giving the Bears a good fight. However, the Baylor defense is especially tough. Plus, this season, Baylor is 11-5 against the spread and 5-0 ATS in Big 12 games. In their last 14 games, the Sooners are 3-10-1 versus the spread. Our pick is the Baylor Bears at -10.0.
Oklahoma Sooners vs #2 Baylor Bears Prediction – Summary
Baylor Bears at -10.0