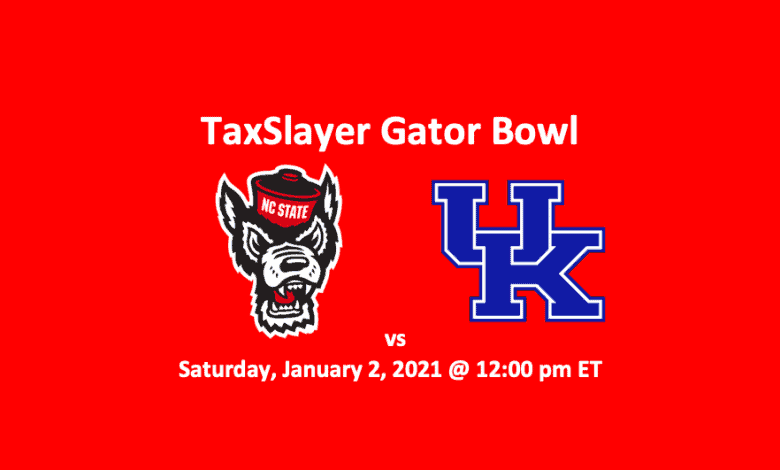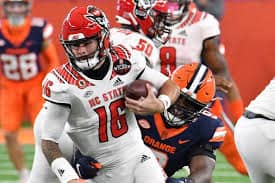 Our NC State vs Kentucky pick 2021 for the TaxSlayer Gator Bowl is the first of four bowl games being played on January 2, 2021. These are the final bowl games for 2020-2021 with only the CFP National Championship game left to be played on January 11, 2021. The next bowl game today us the Outback Bowl, which starts at 12:30 pm ET.
The #23 NC State Wolfpack, who finished fifth in the Atlantic Coast Conference, posted a record of seven wins and three losses. Their overall mark was 8-3. The Kentucky Wildcats were fourth in the SEC-East with a record of 4-6. The Wolfpack finished their season with four straight wins, including a 15-14 victory over #21 Liberty. On the other hand, the Wildcats ended their season by losing three of their last five games.
The Wildcats are the favorite at -2.5 (-105), while the Wolfpack are listed at +2.5 (-105). The total for this bowl game comes in at 49.5 with both the over and under being offered at -105.
The TaxSlayer Gator Bowl will be played on Saturday, January 2, 2021. The kickoff is set for 12:00 pm ET with the game being played at TIAA Bank Field in Jacksonville, FL. The weather is predicted to be cloudy with a temperature of 75-degrees. Probability of precipitation is 15% and winds will be 12 MPH from the SSW.
NC State vs Kentucky Pick 2021 – Statistics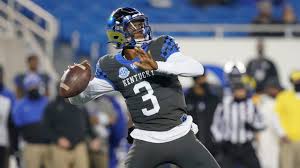 Our NC State vs Kentucky pick 2021 observes that the Wolfpack averaged 31.1 PPG. On the other side of the ball, NC State allowed opponents 29.7 PPG. Consequently, their PF/PA differential was slight, coming in at +1.4. Conversely, Kentucky scored far fewer points, averaging just 21.7 PPG. On defense, the Wildcats gave up 26.4 PPG. As a result, Kentucky's PF/PA differential was -4.7. Thus, after taking both differentials into consideration, NC State is +6.1 over Kentucky. The Wolfpack offense relies on its passing game, while Kentucky is focused more on the rush.
TaxSlayer Gator Bowl – Offense and Defense
NC State has a good enough defense to back up what is an overall productive offense. Consequently, both the receiving and rushing units are strong. On the other hand, for Kentucky to be successful against the Wolfpack, their offense will have to make the most of its rushing game. Also note, the Wildcat defense is down an important stopper and that will hurt them especially on pass coverage.
Wolfpack and Wildcats – Offenses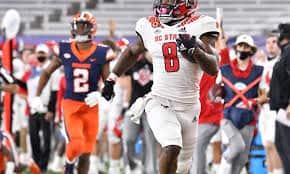 QB Bailey Hockman starts for the Wolfpack. Hockman, who's completed 63.7% of his passes, has tossed 12 TD passes and eight INTs. He's been sacked 21 times and has scored three rushing touchdowns. Hockman has four solid pass catchers to pass to with WR Emeka Emezie being his top-man with 42 catches for 694 yards. He's scored five times. Also, NC State has a sound rush attack that's led by Zonovan Knight. Knight has rushed for 736 yards on 131 carries with nine touchdowns.
The Wildcats are primarily a rushing team. Subsequently, for them to be successful, QB Terry Wilson and RB Chris Rodriguez Jr. must have productive games. Wilson has rushed for five scores and Rodriguez for nine. Additionally, Wilson has passed for 1,095 yards, tossing seven TD passes and four picks. He been sacked 10 times.
NC State vs Kentucky Pick 2021 – Defenses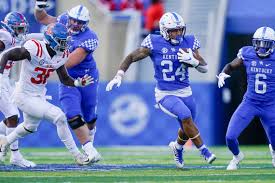 The Wolfpack have 32 sacks, 10 picks, and 49 PD. They forced eight fumbles and recovered three. Plus, the defense scored one TD on a pick six. DL Daniel Joseph has recorded 6.5 sacks while LB Payton Wilson has made two picks while posting 3.5 sacks, 57 solo tackles, and 108 total bringdowns.
The Kentucky defense recorded 12 sacks, 13 INTs, and 22 PD. They've scored three touchdowns and forced seven fumbles recovering six. This season, DB Kelvin Joseph, who is forgoing the game, had four sacks, one PD, and one TD. He will be missed. LB Jamin Davis leads the team in solo tackles with 43 and total tackles with 89. Additionally, he has two picks, one TD, and one sack. Plus, Davis has forced and recovered one fumble. LB Jamar Watson recorded five sacks.
NC State vs Kentucky Pick 2021 – Final Word
Our NC State vs Kentucky pick 2021 is going with the Wolfpack at +2.5. We do expect NC State to be able to reduce the effectiveness of the Wildcat rush attack. That will help them keep the game close. Although the Wildcats have amassed some stats and have made some big plays, they also have a tendency to give up big plays. Thus, we like the Wolfpack. Additionally, we are taking the over at 49.5.
TaxSlayer Gator Bowl 2021 – Summary
Point Spread – NC State Wolfpack at +2.5 (-105)
Totals – Over 49.5 (-105)