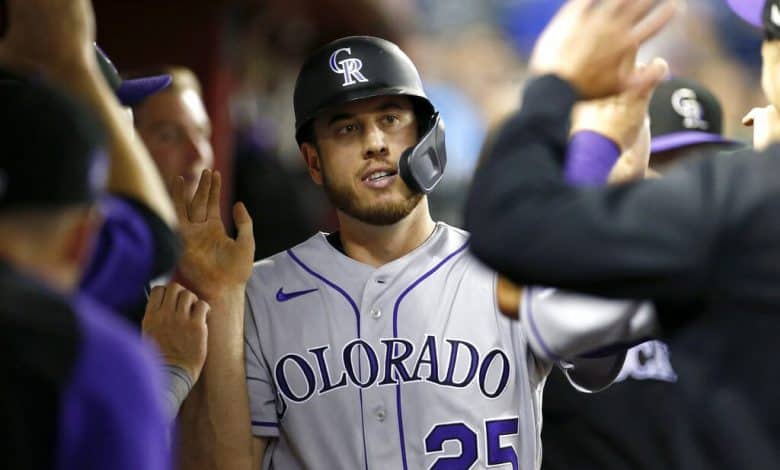 Colorado's main goal in the July 1st Diamondbacks at Rockies betting matchup is to avoid a letdown. The home team just wrapped up a series win over the first place Dodgers, but Colorado fans know all too well that this is a team that gives momentum right back once they appear to be on the right track.
Arizona comes into Coors Field after splitting two games with the Padres to finish their recent home stand 2-3. The D'Backs are +100 underdogs on Friday night (COL -118) after taking two of three from the Rockies at home in early May. Arizona is 1-7 in their last 8 trips to Denver which does give Colorado some value here.
Better Road Month for Arizona?
The calendar is flipping to July and the Diamondbacks hope that a new month gives them better success on the road. Arizona played four away series' in June, losing two of three to the Pirates, splitting four games with the Reds, dropping two of three to the Phillies and getting swept in San Diego.
The Diamondbacks were shut out in a 4-0 loss to the Padres on Wednesday, but they are 5-2 in their last 7 following an off day. Plus, nothing gets the offense going like a trip to Coors Field, even though Colorado pitching did a decent job of containing the Dodgers offense last series, getting a 4-0 and a 7-4 win before Wednesday's 8-4 defeat.
Arizona has hit only three HRs over the past week, so we will see if the Denver altitude helps them up the power numbers a bit. David Peralta is hitting .385 over the past week while Pavin Smith has a hit in 4 of his last 5 ABs.
Colorado Coming Off a Good Series
The Rockies were able to take two of three from the NL West leading Dodgers this week, a positive sign coming off a 1-5 road trip in visits to Miami and Minnesota. Colorado has now gone 5-1 in their last 6 home games, but being idle on Thursday is ominous as the Rockies are 1-10 in their last 11 following an off day.
Brendan Rodgers is on a nice clip, hitting .400 with 5 RBI over his past 5 games. C.J. Cron, Charlie Blackmon, and Randal Grichuk are all hitting better than .300 over the past week as well while Kris Bryant has also returned to the lineup going 3-12 with 2 runs scored in the Dodgers series.
The July 1st Diamondbacks at Rockies betting pitching matchup is Merrill Kelly (6-5, 3.64 ERA) against Antonio Senzatela (3-4, 4.66 ERA). Kelly has made three straight starts at home allowing 10 ER over 19.0 IP but is 4-1 with a 4.06 ERA on the road this year. Senzatela has a 3.52 ERA at Coors Field this season compared to 6.86 on the road which are definitely some unique splits.
Free July 1st Diamondbacks at Rockies Betting Pick
Arizona took two of three from the Rockies at home in May, so is it Colorado's time to return the favor? The Rockies were able to tame the Dodgers offense in two of three games last series, and the D'Backs come in as the #23 scoring team in baseball. Kelly hasn't pitched on the road since June 8th, and Coors Field is going to give him a rude awakening on Friday night.
Free Pick: Rockies -118