NHL Picks
Thursday February 14th NHL Free Pick: Maple Leafs at Golden Knights
Can Vegas Get Out of Their Slump With the Benefit of Home Ice?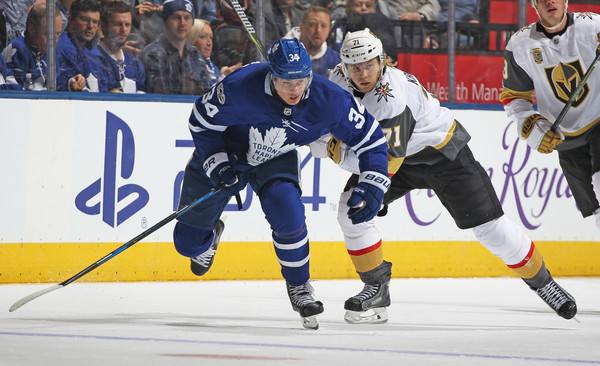 It's been a rough return to the ice for the Vegas Knights who have gone 2-4 since returning from the all-star break. Actually the Golden Knights limped into the break as well with losses in 3 of 4. The team can turn their momentum around in the February 14th NHL free pick with a win over the #2 seed in the East the Toronto Maple Leafs. Of course that's no easy task vs. a Toronto team that is 5-1-1 since they returned to action.
Maple Leafs Continue Their Surge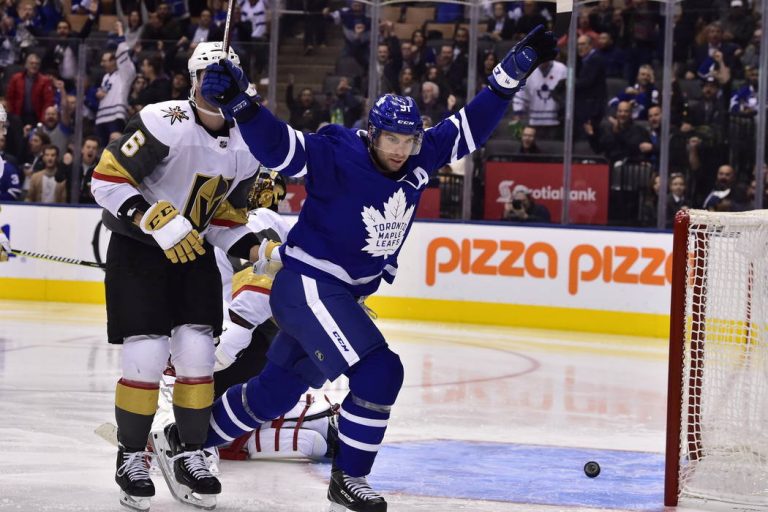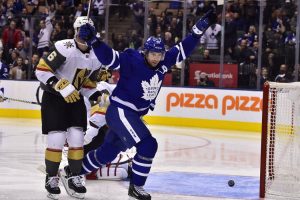 Toronto has an uphill climb in the Eastern Conference, just because Tampa Bay is having such a great year. The Maple Leafs are in 2nd in the conference, but are still 15 points back from the Lightning. Of course that doesn't mean the team isn't going to keep bringing it. Toronto has gone 6-3-1 over their last 10. In a 5-2 win over Colorado on Tuesday, the Maple Leafs scored 3 power play goals in the span of 1:49. Auston Matthews had a goal and 2 assists while Nazem Kadri and Kasperi Kapanen had two scores each.
The Toronto offense has been on a roll lately with 21 goals in their last five games. Aside from a 1-4 loss to the Rangers on Sunday the Leafs are averaging 5 goals per game over that span. Something to note about the Maple Leafs' 5-1 run over their last six is that they've been significant favorites in each of the contests. Vegas has the -123 edge in the February 14th NHL free pick. The Leafs are still a solid play ahead of Frederik Andersen who is allowing just 2.667 GA his last six games.
Is Vegas In a Stanley Cup Hangover?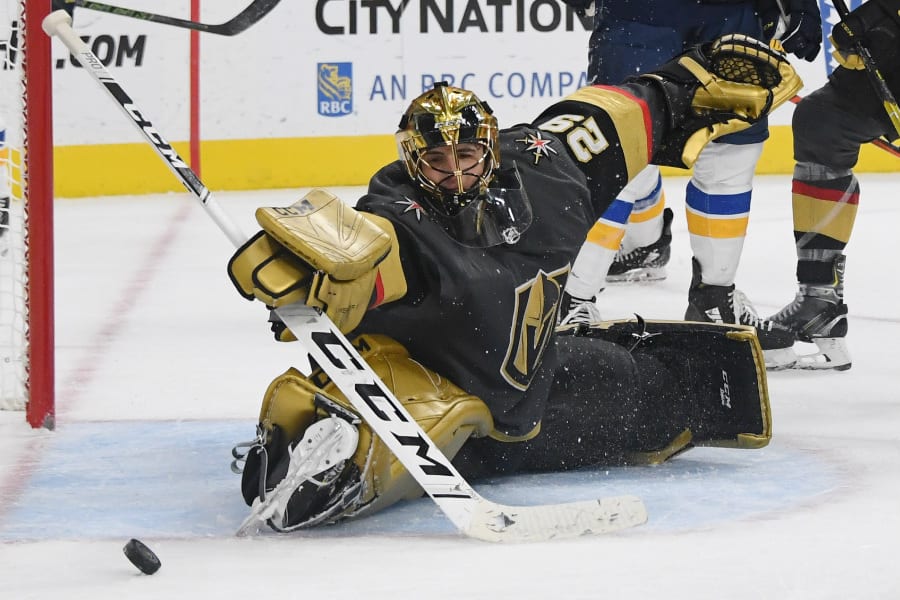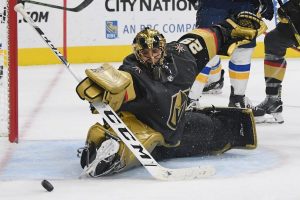 Last year was impressive for Vegas, making the Stanley Cup in their first season in existence. One thing you always hear about in sports however is the championship round hangover. The Golden Knights played a lot of hockey last season and over the past couple weeks it looks like it's finally catching up to them. Vegas is 3-7 over their last 10 and even their home ice advantage is slipping. The Golden Knights have dropped a franchise tying four in a row at T-Mobile but overall are still a respectable 16-8-2 in Sin City.
Vegas needs to find their offense in the February 14th NHL free pick to have any chance of beating the Maple Leafs. The Golden Knights have scored 2 or less in 5 of their last 8 games and are no coincidence 2-6 over that span. Toronto has a top 10 defense so if Wednesday's game does become a low scoring affair it puts the pressure on Vegas G Marc-Andre Fleury. He's just 2-5 over his last 7 however and has allowed 11 goals the last three starts.
February 14th NHL Free Pick Betting
Bettors are nearly split with a slight lean towards the Maple Leafs. It's evident that people still respect the Vegas mystique and feel the Golden Knights are eventually going to get back to their winning ways. The Maple Leafs scored a 3-1 win back in November and with Vegas' struggling offense tonight should at the very least be a low scoring affair as both Fleury and Andersen play strong behind their top 10 defenses.
NHL Free Pick: Toronto / Vegas *Under* 6.5