It wouldn't take a wagering savant to like Tampa Bay in the January 16th NHL free betting pick. The Lightning have won 11 of 12 while Minnesota has dropped 4 straight and their home ice advantage seems to be gone as losers of 4 of 5 in St. Paul. Does Tampa Bay -161 look worth the investment? Yes. Is that what oddsmakers want wagerers to think? You bet.
Ride the Lightning?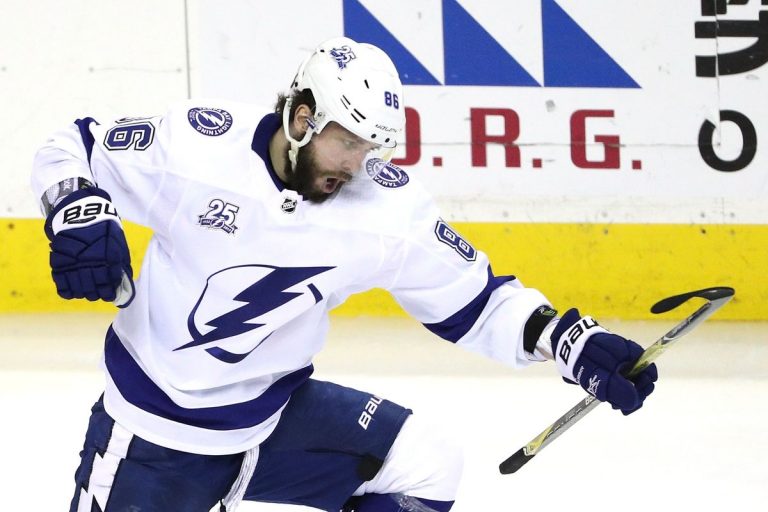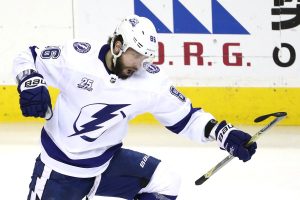 One thing that's good betting on Tampa Bay right now is that they have a goal and that's catching Boston in the Atlantic. The Bruins had what once looked like an insurmountable lead but the Lightning finding their stride has cut the gap to a once unheard of 6 points.
It would be easy to lock Tampa Bay in here and then go watch NCIS or something with no worries. Yes the Lightning have looked great over the past six weeks but they also just laid one of the biggest eggs of the season in a 1-3 loss at 41 point New Jersey on Sunday. Granted, that defeat came on the second leg of a back-to-back, but does Tampa Bay give it their all in Minnesota on Thursday with a game upcoming in Winnipeg on Friday? More importantly, does TB go with Andrei Vasilevskiy in net vs. the struggling Wild or save him for the Jets?
Tampa Bay's last week can be a bit deceiving. They squeezed out a 1-0 win at Philly on Saturday, fell to the lowly Jets on Sunday, and needed a SO to beat the 41 point Kings on Tuesday. The #4 scoring offense in the league has been held to 2 goals total in their last two road games.
How to Justify a Minnesota Wager on Thursday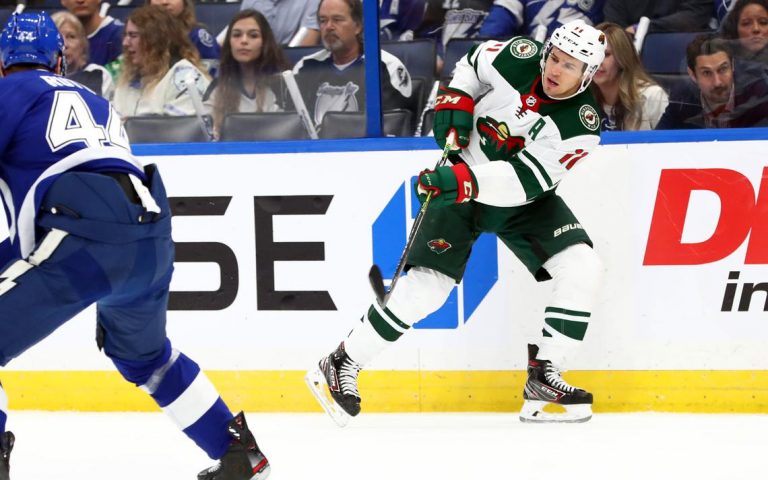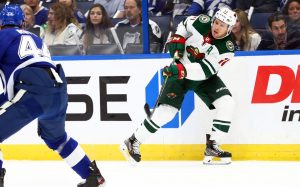 At first glance it seems like betting on Minnesota would behoove their namesake and be…Wild. Overall Minnesota has seen a nice return to home ice advantage at the xCel Energy Center with an 11-5-4 record in St. Paul on the year. Breaking out the microscope though, the edge hasn't been prevalent lately as the Wild have dropped 4 of 5 in front of their own fans.
So what possible reason would a person take Minnesota in the January 16th NHL free betting pick? First off, Tampa Bay has a tilt with Winnipeg the next night which could cause them to preserve – especially in net. Second, the Lightning have absolutely hated traveling to the land of 10,000 lakes lately and just haven't matched up well with the Wild overall as of late.
Minnesota has a win in Tampa on their resume this season, a 5-4 victory on December 15th. It was the 2nd win in a row at Amalie Arena for the Wild including a 3-0 win last March when the Lightning were on their historic points trek. The head-to-head advantage doesn't stop there though as Tampa Bay has lost an astounding 7 games in a row in St. Paul. That alone makes Bruce Boudreau's team a worthy wager on Thursday night.
January 16th NHL Betting Free Pick
Nobody is to blame for laying the heavy wood on Tampa Bay in this one. G Andrei Vasilevkiy has won 9 in a row and has an untouchable .961 save % in January. Minnesota has had the edge over Tampa in St. Paul, but overall the Wild offense has been held to 1 goal or less in 4 of the last 7. Minnesota barely scores on Thursday and Tampa struggles in St. Paul / is preserving for Winnipeg on Friday. That means minimal scoring.
Pick: Tampa Bay Lightning / Minnesota Wild *Under* 6.5