NHL Picks
Thursday April 25th NHL Playoffs Free Pick: Stars at Blues
Round 2 Gets Underway as Dallas Visits the Enterprise Center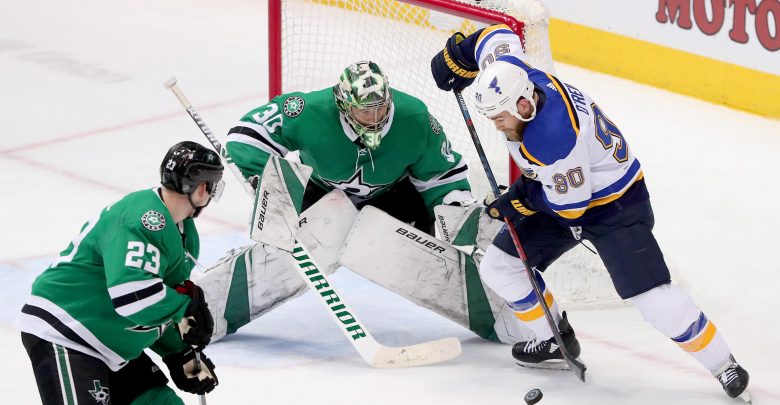 Once you get to the 2nd round of the playoffs you'd think most teams were evenly matched. Oddmakers aren't thinking that's the case in the April 25th NHL playoffs free pick as they've set the Blues as a somewhat high -155 favorite Thursday. Dallas It took both squads 6 games to defeat their Round 1 opponents, but St. Louis has two extra days of rest. Is that, combined with home ice, enough to make the Blues the plays here?
Stars Come In to Wednesday's Game Riding High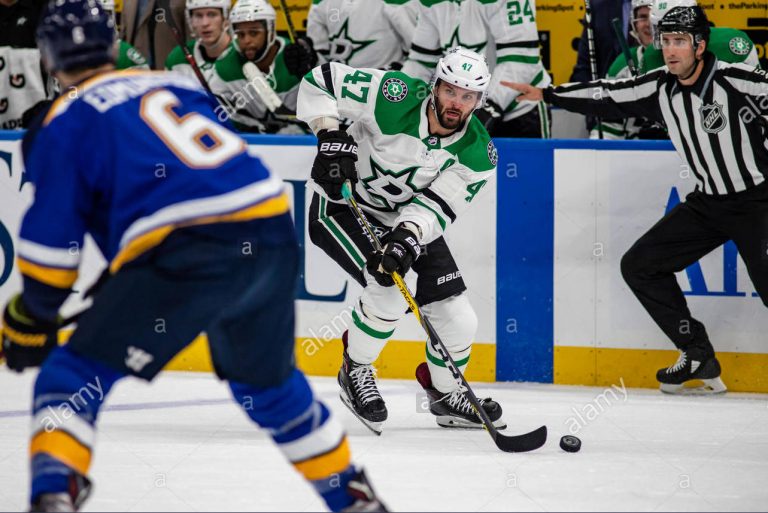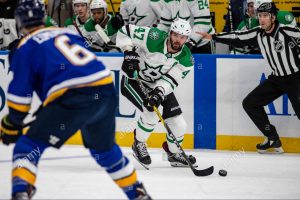 Dallas fell down 1-2 in their Round 1 series vs. Nashville, but they stormed back with 3 straight wins to find themselves staring down a duel with the Blues. Dallas was powered by the goaltending of Ben Bishop, who held the Predators to 2 goals or less in 4 of 6 games. Bishop went 8-1 in his last 9 starts of the regular season and recorded a 4-1-1 record in Round 1 of the playoffs. His netminding alone gives Dallas great value at +140.
Make no mistake Bishop was great last series, but the Dallas offense was no slouch either. The Stars got to Pekka Rinne for 12 goals in the last three games of the series to punch their ticket to St. Louis. What makes Dallas dangerous in the April 25th NHL playoffs free pick is that they are getting upside contributions from a slew of players. Alexander Radulov, Jamie Benn, Tyler Seguin, and even John Kingberg all tied for the team lead for points in Round 1 with 6. Four different players averaging a point a game in the playoffs makes Dallas a trendy pick to win this whole series.
Blues Getting Some Pretty Solid Goaltending of Their Own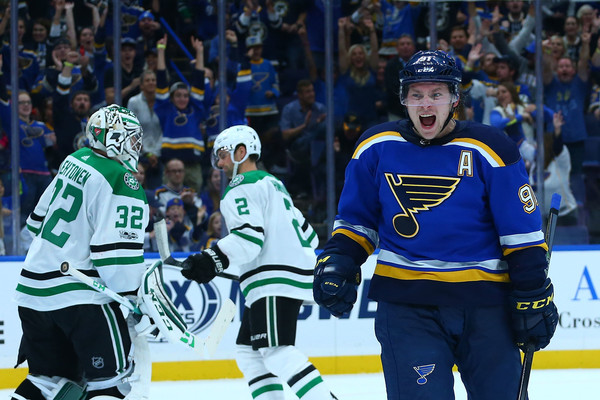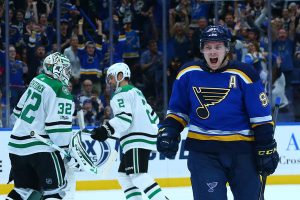 The O/U for Thursday's Game 1 is a microscopic 5 which shows not only how good Bishop has been between the pipes for Dallas, but the effectiveness of St. Louis' Jordan Binnington as well. He too held his opponent to 2 goals or less in 4 of 6 games in the opening round of the postseason as the Blues slipped past the Jets 4 games to 2. Binnington went 11-3 over his last 14 decision of the regular season. Behind the stud goaltender St. Louis had the 5th best scoring defense in hockey this year.
Interestingly enough, St. Louis won all 3 games at Winnipeg and were just 1-2 at the Enterprise Center in Round 1. The Blues were 25-16-2 at home in the regular season, but is home ice highly overrated on Thursday? St. Louis only scored more than 3 goals once in their 6 game series with the Jets. Vladimir Tarasenko was especially quiet with just 2 points in the series but Jaden Schwartz picked up the slack with 4 goals vs. Winnipeg.
April 25th NHL Playoffs Free Pick Betting
There's little to no value on St. Louis at an incredible -155 Thursday the way Bishop has been playing in net. The total wouldn't take much to go 'over' listed at just 5, but it could easily be a 2-1 game the way these two goaltenders have played. Instead, Dallas has momentum and has taken 3 of 4 in this series during the regular season. The Stars can easily get the W tonight, especially with the Blues not having played since Saturday and being rusty.
NHL Free Pick: Dallas Stars +140