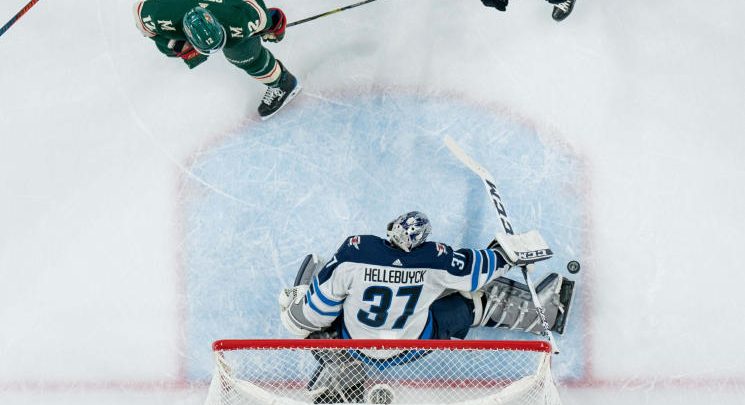 The Minnesota Wild are on the brink of elimination when they meet up with the Winnipeg Jets Friday in the 4/20 NHL free pick. The Jets captured games one and two at home, were stumbled in a Game 3 loss in St. Paul, but then recovered for a 2-0 win in game 4 to have a closeout chance on their own ice. Winnipeg has shown dominance in this whole series but can Minnesota save their season with a win as huge underdogs tonight?
Wild Can Get Series Back Home With a Win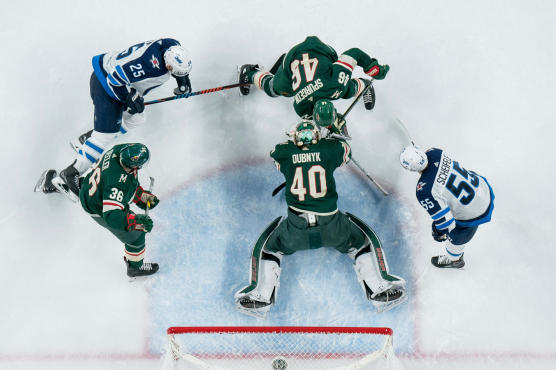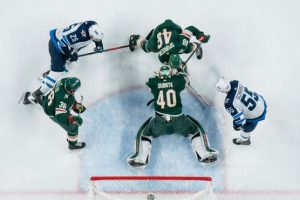 Minnesota may have their backs against the wall, but a win in the 4/20 NHL free pick would shift the series back to their home ice for game 6. Of course first things first, how does Minnesota get a win in front of the raucous Winnipeg fans? The Wild looked like a different team in Game 3 of the series as Zach Parise notched his third straight goal and Eric Staal finally entered the scoring column with a goal and an assist. Unfortunately that win was also a loss as Parise broke his sternum on a sandwich hit and will miss the rest of the playoffs. It was evident that Minnesota missed their LW in game 4, dropping a 0-2 decision as Jets G Connor Hellebuyck stopped all 30 shots that he faced.
If there's been a victim (besides Parise) in this series for Minnesota it's been their own goaltender Devan Dubnyk. This is because the net minder has actually played great but still has a 1-3 deficit to show for it. Games 1 & 2 were just 1-0 Winnipeg heading into the 3rd and Dubnyk stopped 29 of 31 shots in game 3 to seal the win. The goaltender only allowed 1 goal in game 4 (empty netter at 19:49) so if Minnesota had any type of offense this might be a different series.
Is Winnipeg Looking On To Round Two?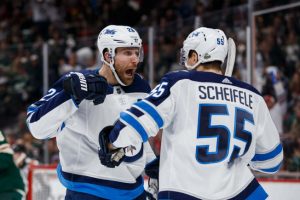 It seems to be all but over for Winnipeg as they aim to wrap up their first playoff series win in the Atlanta Thrashers / Jets history. The franchise had not even gotten a playoff victory in their 18 years of existence until game 1 of this series against Minnesota. What's keying the run and a -230 listing for the 4/20 NHL free pick is defense. The Jets defenders allowed Minnesota just 37 shots total through the 1st two games of the series and pitched a shutout in game 4. This is a Wild team that was in the top dozen in goals/game during the regular season mind you.
You have to give some credit for the Jets run to Hellebuyck in net as well. Take away the Game 3 snafu in Minnesota and the Jets G has stopped 64 of 67 shots in this series (.955). It's been a very versatile offensive attack for Winnipeg as well. Paul Stastny, Blake Wheeler, and Patrik Laine have combined for 9 points in the series while Mark Scheifele has 3 goals including two in the last game. How can the Wild matchup with this balance?
4/20 NHL Free Pick
It's a heavily favored slate for the three NHL playoff possible clinchers tonight. Pittsburgh can close out Philadelphia tonight as -260 favorites while Nashville can do the same on their own ice as an astounding -350 listing. In that case the Jets do have value at 'just' -230. When Minnesota lost Parise, they knew their season was all but over (Ryan Suter was already out for the year). Instead of coming out with their backs against the wall and dominating on their home ice, the Wild laid a goose egg in an 0-2 loss in Game 4. Winnipeg can feel their first playoff series win in franchise history and the Whiteout Crowd is going to be going nuts tonight. The Jets just have too much balance on both ends of the ice.
Free Pick: Winnipeg Jets PL -1.5 (+130)