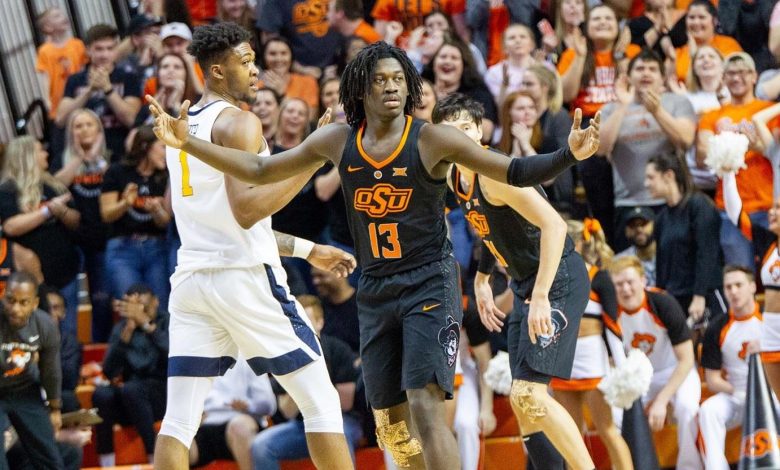 17th ranked West Virginia heads into Stillwater as just a -1 point favorite in the January 6th NCAAB free betting pick. That seems like a very low number for an 11-2 WVU team that had #3 Kansas on the ropes over the weekend. Oklahoma State has dropped 4 of 6, and may see some offensive struggles Monday vs. a tough Mountaineers defense.
West Virginia in a Bounce Back Spot?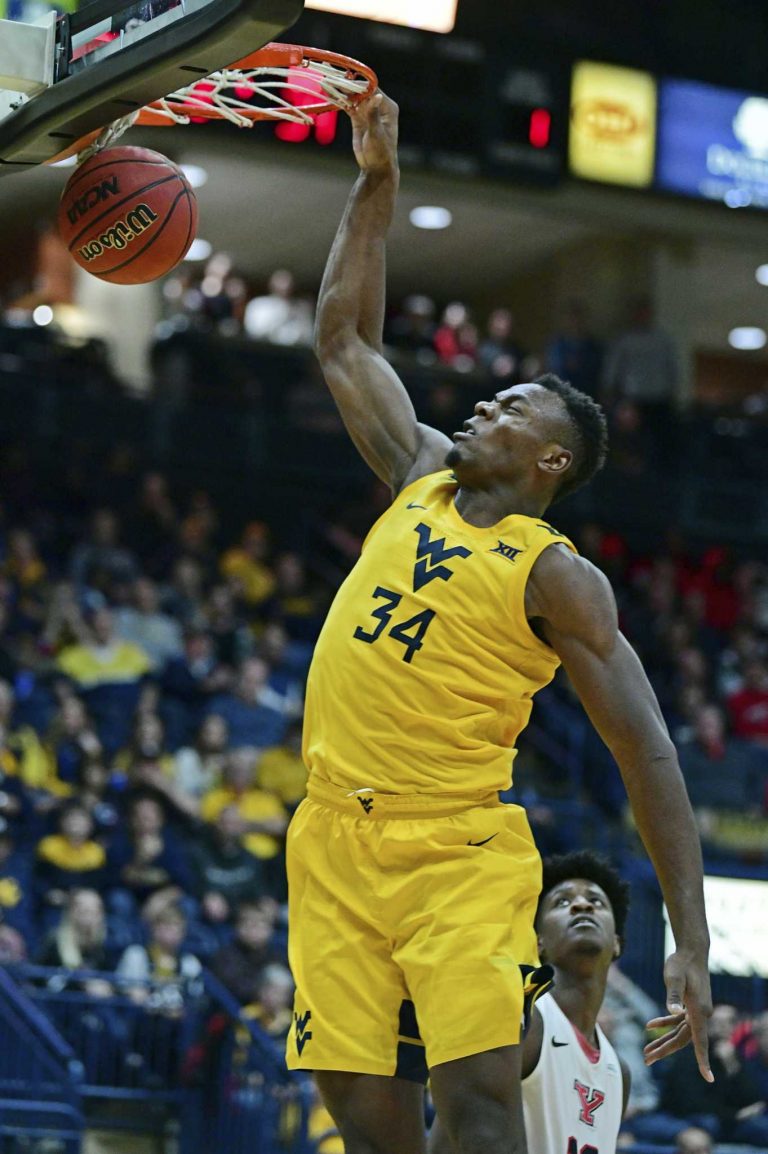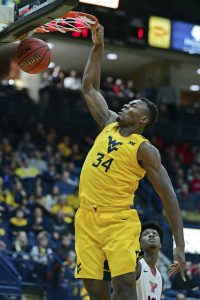 The Mountaineers actually led 30-24 at the half over the Jayhawks at Allen Fieldhouse on Saturday afternoon. West Virginia couldn't close though, being outscored 23-36 in the 2nd half en route to a 53-69 defeat. That did come with WVU as +10 point underdogs though.
Saturday's defeat was one of just two blemishes for Bob Huggins' team. The other was a 67-70 loss to St. John's that the Red Storm won despite shooting 33% from the field and just 2-17 from three point range. It could be argued that the impressive start for West Virginia was built largely on facing inferior competition. The Mountaineers did have a 67-59 win over Ohio State to close out the 2019 calendar year however as +5.5 underdogs. They have been favored by at least 10 points in 4 of 5 games prior however.
Another reason West Virginia perhaps isn't a bigger favorite in the January 6th NCAAB free betting pick is because Oklahoma State has owned this series as of late. The Cowboys won 88-75 in Stillwater last season and took two in Morgantown in consecutive years prior. One thing to note is that the lowest scoring game over that span was 162 points. Monday's total is 138.
Can Oklahoma State Get Back in the Groove?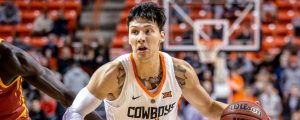 Does the Cowboys winning three straight meetings in this series put them at a disadvantage on Monday – putting the proverbial target on their backs? It was a great start to the season for Oklahoma State, ripping out of the gates at 7-0. That included huge wins over Syracuse (86-72) and Mississippi (78-37) both as +2 point underdogs in Brooklyn.
Since those wins in the N.I.T. season tip off things have looked much bleaker for the Cowboys. Oklahoma State has lost 4 of 6, including 74-81 vs. Georgetown as -11 favorites and 61-80 to Wichita State with a line of OSU -3.5. Both those games were at home. OK. State also has a 66-86 loss to Minnesota in Stillwater as -4.5 favorites and is coming off a 50-85 beatdown at Texas Tech. 
West Virginia's defense should be able to put the clamps on OSU's scoring considering the Mountaineers rank 5th in opponents fg% and 4th in three point shooting against. Oklahoma State has a top 25 shooting defense too however, which is why the total for the 2020 meeting seems much lower than it should considering the scores of the last six seasons were:
West Virginia 77 @ Oklahoma State 85 3/9/19
Oklahoma State 85 @ West Virginia 77 1/12/19
Oklahoma State 88 @ West Virginia 85 2/10/18
West Virginia 85 @ Oklahoma State 79 12/29/17
Oklahoma State 82 @ West Virginia 75 2/4/17
West Virginia 92 @ Oklahoma State 75 12/30/16
January 6th NCAAB Free Betting Pick
There's just too many 'no-show' games for Oklahoma State on their resume so far. Yes it will be an electric crowd in Stillwater but West Virginia knows they are on a three-game losing streak in this series and should be a little grumpy after letting one get away at KU over the weekend. This line definitely seems like a trap though, so a back-up play on the 'over' considering the way these teams have ran up and down the court at each other is a nice additional investment.
Pick: West Virginia -1
Bonus Pick: *Over* 138