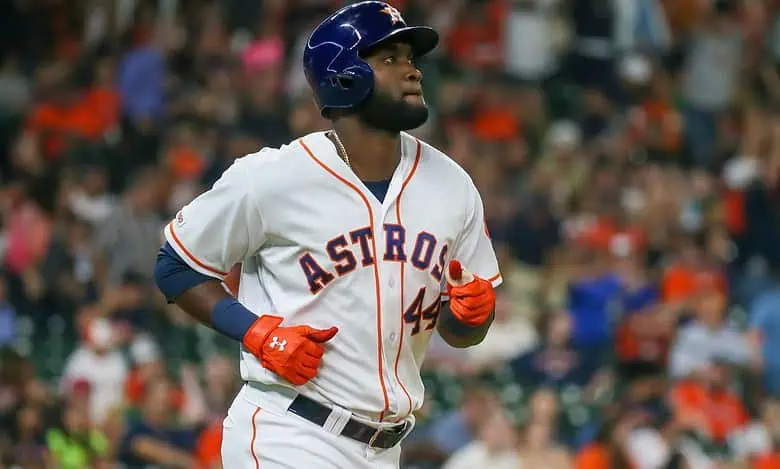 The second half of the MLB season is now underway, and you will see teams really start to make a push here in the month of July. The Houston Astros are in Los Angeles this weekend for a series against the Angels.
It was the Astros that won the series opener on Friday night, as they picked up a 7-5 win. The Astros are currently sitting at 51-41 on the year, but that's only good enough for second place in the AL West Division.
Los Angeles is heading in the wrong direction, as they have now dropped six straight games. The Angels are bringing a 45-47 overall record into this game, and they are now in fourth place in the AL West Division.
Houston is the moneyline betting favorites at -140 over the Los Angeles Angels on Saturday night.
Astros Starting to Slug
The Houston Astros put up seven runs in their first game after the All-Star Break, and this team is capable of being great on offense. Houston is hitting just .247 as a team, but they will start to score more runs now that they are healthy.
Yordan Alvarez continues to be one of the best players in baseball, as he leads the way with 17 home runs for this team. Houston is known for getting hot in the second half of the season, and this team is going to score runs.
Framber Valdez will be on the mound on Saturday night, and he has gone 7-6 with a 2.51 ERA this season. Valdez is capable of shutting down any lineup, and that will be a big key in this game.
Angels Need Some Pitching
The Los Angeles Angels have really struggled to get outs over the last week, and that has created a big issue. Los Angeles is going to need to get a big performance from Reid Detmers in this start, but he has struggled.
Detmers has gone just 2-6 with a 4.31 ERA this season, and he is going to have to turn his season around if the Angels are going to make a run. Keeping the ball in the ballpark is going to be an issue for Detmers, especially against the Astros.
Shohei Ohtani is leading the team with 32 home runs, 71 RBIs, and a .303 batting average, but he is going to need some help. Without Mike Trout in the lineup due to injury, teams are able to work around Ohtani a bit more.
Astros Get Past Angels Again
Los Angeles is going to snap this losing streak at some point, but don't expect it to happen on Saturday night. The pitching matchup favors the Astros in such a big way, and Houston is really starting to swing the bats well, also.
The Angels were able to do some damage at the plate in the series opener, but don't expect that to happen in this game. Los Angeles will struggle to do much damage against Valdez, and that's going to put them in a bad situation.
Bet the Houston Astros -140 as they win their second straight game in this series.