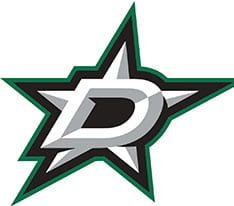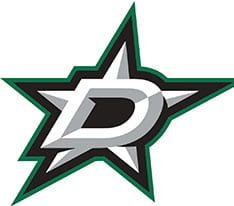 Overview
The Dallas Stars are in Nashville tonight where they take on division rivals the Nashville Predators. The Stars have played the Predators well of late winning the last 4 meetings but they are just 2-4 over the last 6 meetings played in Nashville.
Head to Head Trends
Stars are 4-0 in the last 4 meetings.
Home team is 42-20-1 in the last 63 meetings.
Nashville Predators (-135)
The Nashville Predators are 4th in the Central Division with 73 points 10 points back of the 1st place Chicago Blackhawks. The next few weeks are going to be super important for the Predators as they are currently 7th in the West so even the smallest hiccup could cost them a playoff spot.
The Predators were one of the best teams early in the season but they really cooled off after that and for a while I didn't think they had a chance at the playoffs. They have started playing better again winning 11 of their last 17 games with 3 of those losses coming in OT or the shootout so even when they lose they're still picking up points.
It seems like the Predators success hinges on the play of goaltender Pekka Rinne. That could be said for almost every team, when their goalie is hot they do well and when he's not they don't but it seems more for Nashville.
Early in the season Rinne was red hot and the Predators were winning but during the middle of the season he wasn't playing all that good and the Pred's really struggled. It looks like Rinne is starting to heat up again allowing just 4 goals total over his last 5 starts so keep a eye on the Predators over the next little while.
Nashville Predators Trends
Predators are 4-0 in their last 4 overall.
Predators are 9-4 in their last 13 home games vs. a team with a winning road record.
Dallas Stars (+125)
The Dallas Stars are 2nd in the Central Division with 83 points just 3 points back of the 1st place Chicago Blackhawks. After being far and away the best team in the league over the first few months of the season the Stars have shown some cracks in their armor over the last month or so. Back in early January the Stars went on a 1-7 stretch and now again they seem to be struggling losing 6 of their last 7 games.
Dallas Stars Trends
Stars are 1-6 in their last 7 overall.
Stars are 1-5 in their last 6 in the fourth game of a 4-in-6 situation.
Conclusion
I like the Nashville Predators over the Stars in this one. Pekka Rinne and Predators are heating up winning their last 4 games while the Stars seem to be making up for their super hot start losing 5 of their last 6 games.
Free Pick: Nashville Predators -135