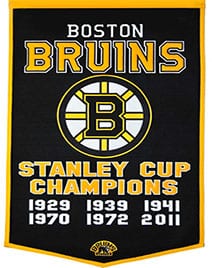 Overview
The Chicago Blackhawks visit the TD Gardens in Boston tonight for an original 6 matchup with the Bruins. The Bruins haven't had much luck versus the Blackhawks of late losing 5 of the last 7 meetings overall and 3 of the last 4 played at home in Boston.
Head to Head Trends
Blackhawks are 5-2 in the last 7 meetings.
Under is 3-1-2 in the last 6 meetings.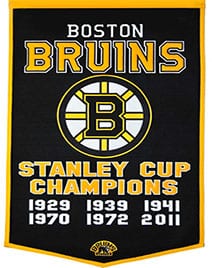 Boston Bruins (-110)
The Boston Bruins are 3rd in the Atlantic Division with 76 points 4 points back of the 1st place Florida Panthers. The Bruins are positioned fairly nicely for the playoffs they are 5th in the East 7 points ahead of the 9th place Philadelphia Flyers so if their just keep playing good consistent hockey and avoid any prolonged slumps they should be fine to make the playoffs.
The Bruins have one of the bets offenses in the league averaging 3.02 goals per game but their defense hasn't been as good as in years past allowing 2.73 goals per game. This Bruins team is kind of odd because they play great on the road but are horrible at home where they are just 14-16-3.
At home the Bruins offense drops off to 2.76 goals per game which is still pretty good but their defense jumps all the way to 3.24 goals per game which is close to a goal more then they do on the road. I think this will kind of works it self out and the numbers will even out but with just 8 home games left they would almost have to win all of them.
Boston Bruins Trends
Bruins are 11-3 in their last 14 games playing on 1 days rest.
Bruins are 7-3 in their last 10 after scoring 2 goals or less in their previous game.
Chicago Blackhawks (-110)
The Chicago Blackhawks are 1st in the Central Division with 85 points 2 points clear of the 2nd place Dallas Stars. The Blackhawks are obviously a good team but apart from that 12 game win streak a month or so back they are just a bit better then a .500 type team.
The Blackhawks have a solid offense averaging 2.83 goals per game and they have great defense allowing just 2.38 goals per game but away from home those numbers change quite a bit especially their defense/goaltending who allowing 3.03 goals per game on the road this season.
Chicago Blackhawks Trends
Blackhawks are 20-8 in their last 28 overall.
Blackhawks are 4-1 in their last 5 games playing on 0 days rest.
Conclusion
I'm going with the Boston Bruins over the Blackhawks in this one. The Bruins have struggled at home all season and it would be really odd for a team to finish the season with home numbers that are just so much worse then their road numbers so I think they are kind of due to start playing much better at home.
Free Pick: Boston Bruins -110