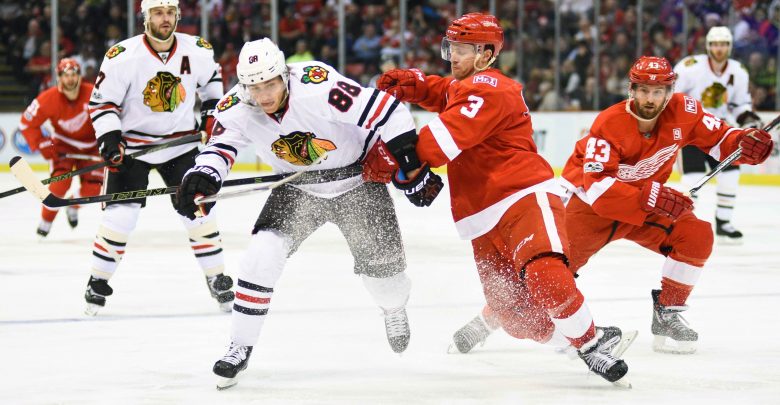 This weekend's All-Star break can't come soon enough for the Chicago Blackhawks, who have lost four straight heading into tonight's 1/25 NHL free pick against the Red Wings. Detroit has lost five of seven themselves, mainly due to an offense that has gone AWOL. The Red Wings do have the advantage of Chicago coming in playing their third game in four nights. Are the Blackhawks tired legs and goaltending issues enough to give Detroit the advantage in this contest?
it's GAME DAY! ???? #RedWings. #Blackhawks. Nothing like a fun rivalry game before #NHLAllStar weekend ???????? #LGRW pic.twitter.com/A4vAFIRXmW

— DSE Red Wings (@DSERedWings) January 25, 2018
Uh-Oh, Chicago Turns to Forsberg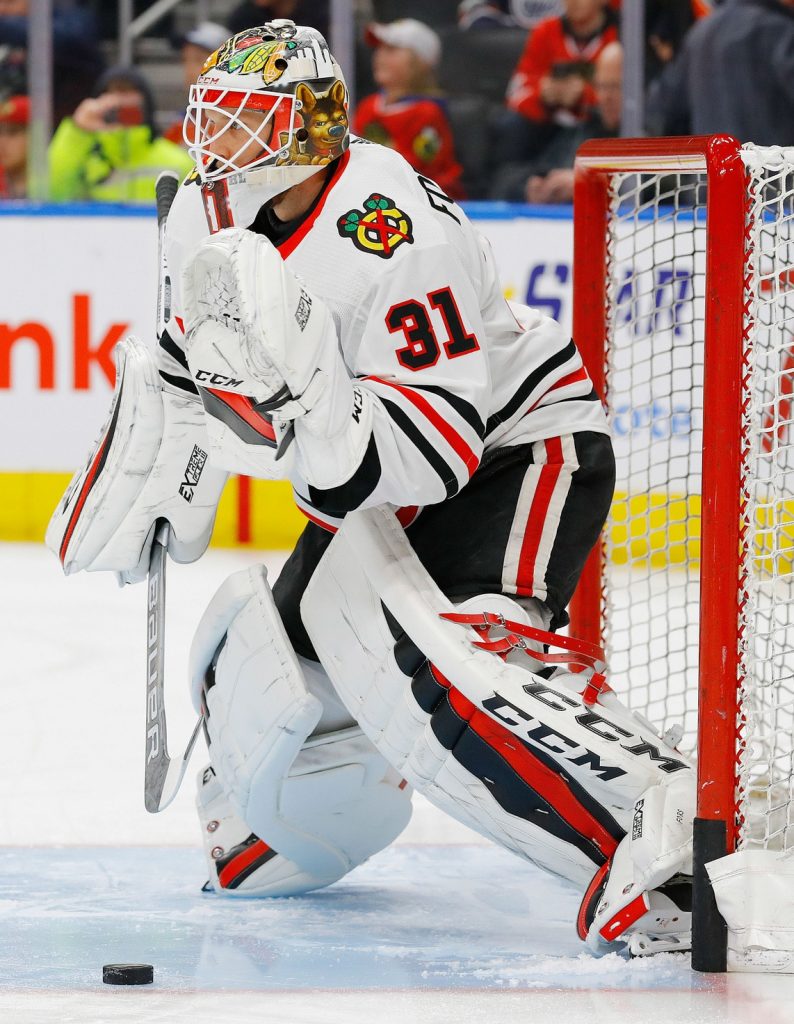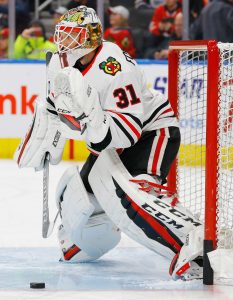 The Blackhawks suffered a 3-2 OT loss to Toronto last night with the Maple Leafs win coming on a penalty shot :06 seconds into the extra period. It can be easy to blame G Jeff Glass for not stopping William Nylander's penalty attempt, but overall the Chicago rookie didn't play horrible stopping 33 of 36 shots on the night. Tonight's starter Anton Forsberg would dream of a performance like that considering his last start in which he gave up 5 goals to the Islanders. It was the second time in five games that Forsberg gave up 5 goals and his confidence could be waning.
What's unfortunate for Chicago in the 1/25 NHL free pick is that they might need a stand-up performance by their goalie to have any chance tonight. This is because their offense is struggling tremendously in the last six, scoring only 8 total goals over that span. Leading scorer Patrick Kane has been shut out of the point sheet altogether in four of the last six and Chicago is struggling to find a consistent second option. With the weekend off coming up for most Blackhawks players is tonight a throwaway game for Chicago?
Detroit Hasn't Exactly Been Lighting the Lamp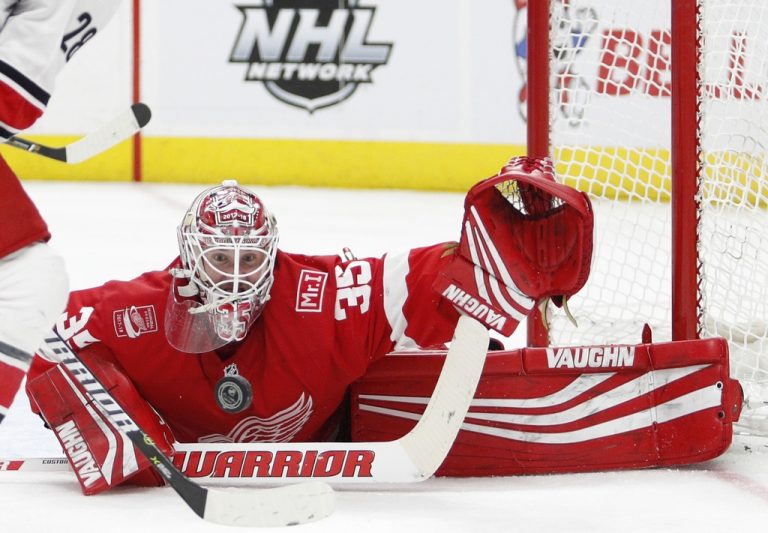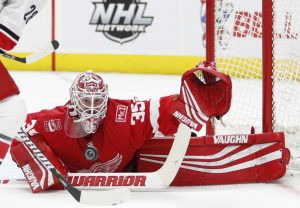 The 1/25 NHL free pick might lean towards an 'over' play because of Chicago's goaltending struggles but unfortunately that would require Detroit to score – something they haven't exactly done at will lately. The Wings have been held to 2 goals or less in 5 of the last 7 and have the 4th worst scoring team in the league that is also second to last in shots on goal. Leading scorer Dylan Larkin has just three goals over the last 9 games and he isn't getting much help as Henrik Zetterberg hasn't put a puck in the net since before New Year's.
Detroit's biggest advantage has turned into a question mark tonight as G Jimmy Howard has dropped three straight contests and six of his last 10. Some Red Wings fans might even be clamoring for backup Petr Mrazek in this tilt as he stopped all 27 Chicago shots he faced in a 4-0 Detroit win at Chicago on January 14th. Mrazek also shut out New Jersey (on 37 shuts) on January 23rd but maybe having four days of rest is enough to get Howard back to square.
1/25 NHL Free Pick Betting
Morning. The #Blackhawks stumbled through their January home schedule, squandering their chance to get back in the Central Division hunt. https://t.co/gvSWoToMLE

— Tracey Myers (@Tramyers_NHL) January 25, 2018
Detroit has dropped four straight at the Little Caesar's Arena so there isn't much of a home ice advantage to factor into the 1/25 NHL free pick. Oddsmakers have made Detroit -125 favorites (Chicago +105) based mostly on the Blackhawks recent struggles and the fact the visitors are playing their second game in as many nights. Chicago is 1-7 their last 8 on 0 days rest and 2-5 the last 7 in Detroit. When you factor in the weirdness of being the last game in a disappointing first half for the Blackhawks the advantage has to lie with the Wings in this tilt.
Pick: Detroit Red Wings -125