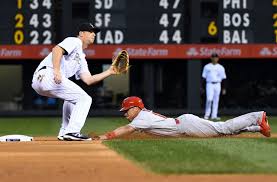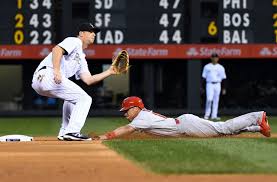 The St. Louis Cardinals (23-22 Overall, 11-9 Away) play the second of a three-game series at Coors Stadium tonight as they meet the Colorado Rockies (32-18 Overall, 14-10 Home). In the first game of the series, played last night, the Cards lost to the Rockies 10-0. That was the second straight loss for St. Louis, which has gone 3-7 for their last 10 games and are in third place in the NL Central. They are one-game behind first-place Chicago. The Rockies, who have a tough time winning at home, are first in the NL West by one game. They have won seven of their past 10. Our Cardinals play Rockies 2017 MLB free pick has Colorado at -115 and St. Louis at +106.
Pitching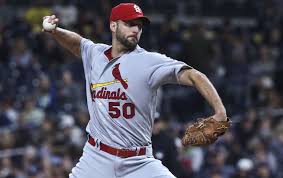 Righty Adam Wainwright (4-3, 4.81 ERA) takes the mound for the Cards, a team that he has dominated, while Kyle Freeland (5-2, 3.31), a left-handed rookie, starts to Colorado, facing St. Louis for the first time in his career. Wainwright has been successful when facing the Rockies. Versus Colorado, he is 9-1 with a 1.70 ERA in 14 games (10 starts).
Amongst opposing pitchers, Wainwright has the lowest all-time ERA against the Rockies. At Coors Field versus Colorado over the course of five games and four starts, Wainwright is 3-0 with a 2.73 ERA. In his first five starts this season, Wainwright went 2-3 and posted a 6.37 ERA, while in his last two starts, the righty went 2-0, allowing one run and nine hits in 13 1/3 innings for a 0.68 ERA.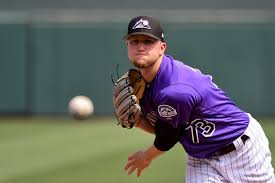 Freeland has gotten off to a solid start. His ground ball percentage of 63.5 places him second in MLB and first in the National League in that category. On Sunday, in his last start, the left-handed rookie allowed four runs (three earned) over 5 2/3 innings. He gave up five hits while managing to secure his second consecutive win. The Rockies took the game 6-4. The Rockies have done well when Freeland starts, going 7-2.
Hitting
Cardinal hitting is fairly weak. In runs scored, they're tied for 11th in the NL. At .254, they are eight in batting average and with 44 round trippers, 14th in homers. Colorado is second in the NL in batting at .269, fourth in homers with 66, and second in runs with 259. The edge in hitting goes to the Rockies.
The Cardinals will look to Jedd Gyorko to generate some offense. He's batting .329 with 20 RBI, nine doubles and seven homeruns. Although Matt Carpenter is batting just .231 he leads the team in homers with nine and RBI with 27.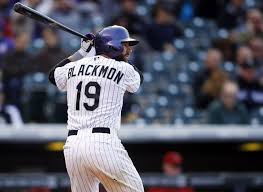 The Rockies have a few guys who can knock in runs, including Mark Reynolds (.315 BA) with 42 RBI and Nolan Arenado (.297 BA) with 34. Charlie Blackmon leads the club in batting average with a .337 mark and RBI with 45. These three hitters have knocked 37 balls over the fence.
Cardinals Play Rockies 2017 MLB Free Pick
Obviously, Wainwright has done well against Colorado, but, at the same time, the Rockies are hitting well and their starter, Freeland, is having a fine season. We don't expect a blowout on either side. Our Cardinals play Rockies 2017 MLB free pick is Colorado at -115 and under 10.5 runs at -105.
Cardinals Play Rockies 2017 MLB Free Pick: Colorado at -115 and under 10.5 runs at -105