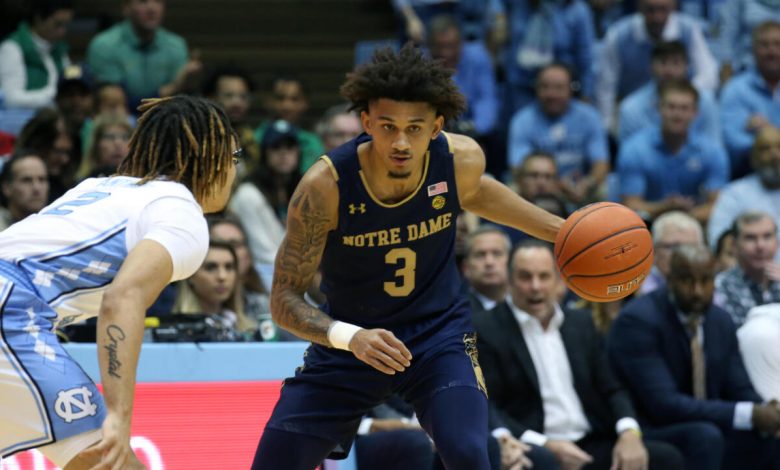 The Fighting Irish are -3.5 home favorites heading into the February 17th North Carolina at Notre Dame free pick. It's significant that Mike Brey's team is favored, albeit at home, vs. a Tar Heel team that has beaten them 7 times in a row.
Of course the 2019/20 UNC squad isn't your father's Tar Heels. North Carolina is in last place in the ACC and mired in a 5-game losing streak. That being said, UNC does have a 76-65 win over the Irish back on November 6th. Is this a team that ND just cannot match up with?
North Carolina Continues to Slide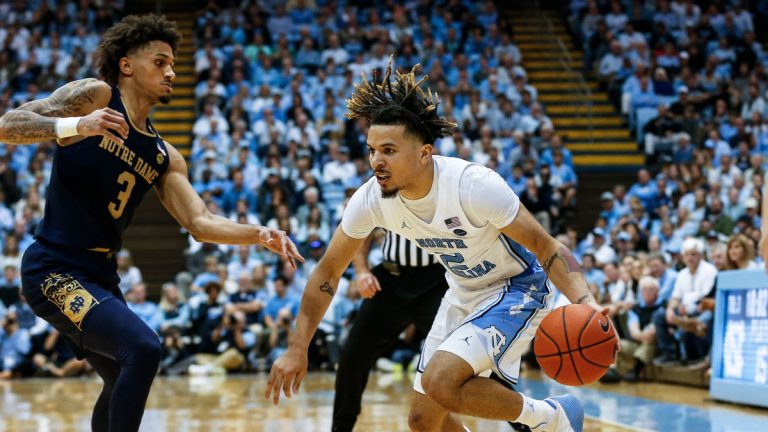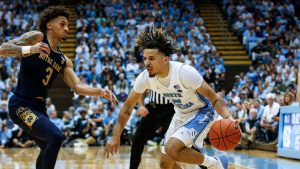 Everybody keeps waiting for the 10-16 Tar Heels to get things together this season but at this point it doesn't look like that's happening. UNC still has a talented roster full of 5-star players, but they are once again in the midst of a losing streak having lost the last 5 games and 8 of 10.
The Tar Heels are also just 2-6 on the road this season which doesn't bode well heading into the February 17th North Carolina at Notre Dame free pick. The Irish have gone 12-3 in South Bend this season.
There are a couple of reasons to still back the Tar Heels getting points on Monday. The main reason is that they've bowled over the irish in 7 straight meetings. Coincidentally enough though, only one of those past 7 games was at Purcell Pavilion. UNC also won by 11 back on November 6th behind 34 points from Cole Anthony. The freshman has at least 15 points in 5 straight games including a 26 and a 24 point outing.
Notre Dame Can Rely on Veterans To Snap Losing Streak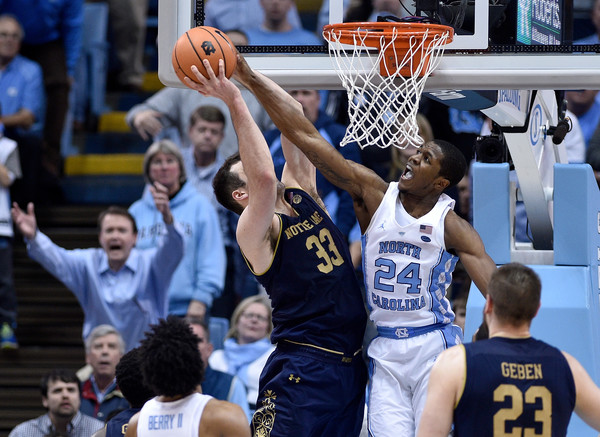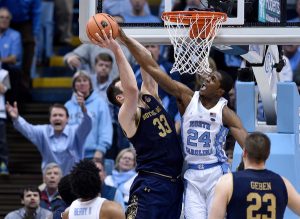 The Irish will be playing their first home game in the last three on Monday. That will give them a boost and Notre Dame has the type of veteran leadership that can be an asset in stopping the long losing streak to the Tar Heels. The Irish start three 4-year players, a junior, and sophomore Prentiss Hubb who had 22 in the first meeting against UNC.
The big question in betting on Notre Dame in this one is if the Tar Heels have given up on this disappointing season? UNC lost 57-74 to Wake in their last road game as -2 favorites. There's also 2-point losses to Virginia and Duke sandwiched in there – two of the top 4 teams in the conference.
Notre Dame does have the 2nd leading rebounder in the country in John Mooney and fellow SR. Juwan Durham is 3rd in the ACC in blocks. An inside presence is huge for Notre Dame as North Carolina leads the ACC in rebounding.
February 17th North Carolina at Notre Dame Free Pick
Does Roy Williams simply own Mike Brey in this matchup? UNC has won 7 straight – but was that also mostly because six of those were either in North Carolina or in 2016 in the NCAA Elite 8. The public likes ND here to the tune of about 66%, but that puts incredible value on the 'Heels for the upset.
Pick: North Carolina +3.5