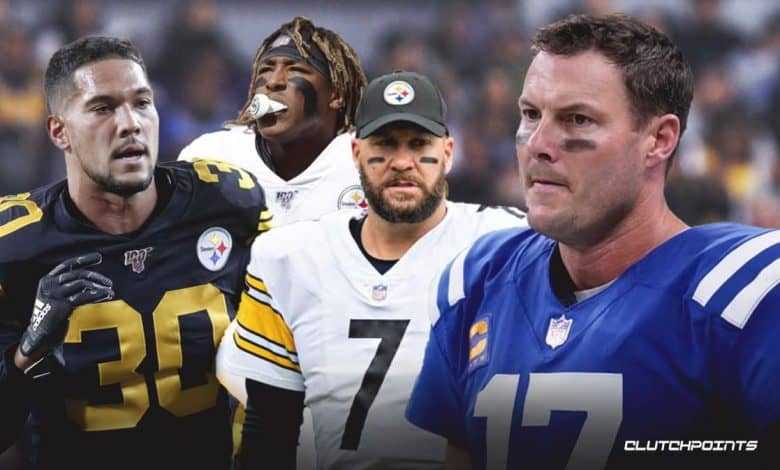 Two likely playoff teams meet up in the Colts at Steelers pick, but they are each headed opposite ways going into the NFL's penultimate regular season slate. The 10-4 Colts are on a three game win streak while the Steelers have infamously dropped their last three after an 11-0 start.
The Steelers are still a -2 favorite in this matchup, and they are 6-1 at Heinz Field on the year. As expected, public betting is split nearly down the middle (52-48 Colts), even though Indianapolis is a good road team at 5-2 going away. The Steelers pulled out a 26-24 win in this series last season as a -1 point home favorite, but in a Brian Hoyer vs. Mason Rudolph QB showdown.
Colts Still Need Wins
The Miami Dolphins kept the pressure on Indianapolis with their 1-point win over Las Vegas on Saturday night. The Titans, Browns, Colts, and Dolphins are all 10-4 now, but Baltimore is still not eliminated at 9-5. Tennessee and Cleveland both also have tie breaker scenario advantages over the Colts.
One positive thing going for Indianapolis in the Colts at Steelers pick is that they close out the season next week with a Jacksonville squad that could likely clinch the #1 draft pick with another loss. That means the Colts season really swings on what happens Sunday in Pittsburgh.
Indianapolis has won three straight, but two wins over that span were against the lowly Texans and another came against the Raiders who have now dropped three straight. The Colts aren't too far removed from the 45-26 beating at the hands of the Titans in week 12. Indy's formerly #1 defense has slipped to #7 recently as well, and just allowed a 33/41, 373 yard passing day to Deshaun Watson.
Pittsburgh Needs to Stop the Bleeding
At 11-0, Pittsburgh might have been counting on resting by this point in the season, perhaps already clinching the #1 seed through the AFC playoffs. After a three game losing streak however, the Steelers inexplicably find themselves still needing a win to clinch the AFC North crown. A loss on Sunday and then next week against Cleveland could potentially give the Browns the title.
When you drop three in a row there's going to be a lot of blame to go around, but Pittsburgh scoring 17, 15, and 17 points over that span says there's something going on with this offense. The worst defeat over this recent stretch was 27-17 last week at Cincinnati as -14.5 favorites. Pittsburgh managed less than 250 yards vs. the Bengals' #22 ranked defense.
Ben Roethlisberger isn't exactly tearing things up either, with an INT in five straight games and a QBR under 85 for four in a row. It's hard to see things improving with Eric Ebron (back), Derek Watt (concussion), and Diontae Johnson (leg) all getting hurt vs. the Bengals and in danger of missing the week 16 game.
Free Colts at Steelers Pick
This game feels like one of those traps where Pittsburgh looks horrible the last three weeks and then inexplicably turns things around against one of the better teams in the AFC. The line seems like it should favor the Colts more, which does raise a bit of a red flag.
This game looks like it would be on the lower side of scoring too with the #7 and #2 defenses squaring off. Pittsburgh is a little banged up on that side of the ball too however, and just gave up 150+ yards rushing to the Bengals. It's just too hard to go against Indy in this spot.
Colts 28 – Steelers 17
Free Pick: Colts -2