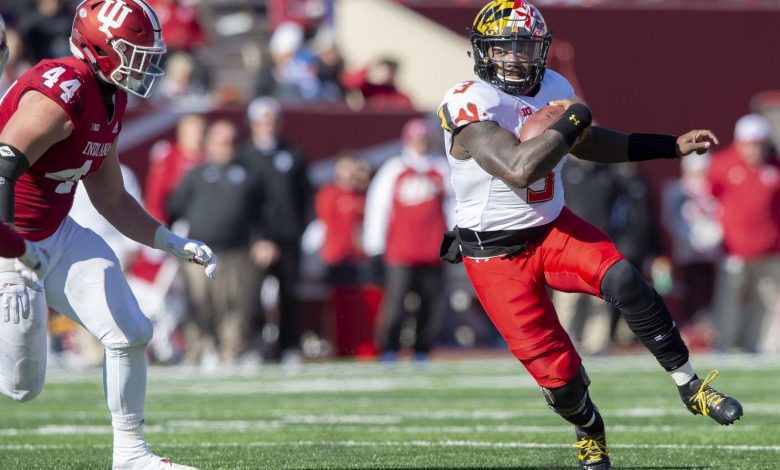 We have a home underdog in the NCAA week 8 Indiana at Maryland free pick as the Terrapins are getting +5.5 in College Park. The Hoosiers have looked good in racking up a 4-2 record, but there have been some real tomato cans on the schedule thus far. Saturday is Indiana's only second road game of the season and this is still a Maryland team that racked up 142 points in the first two weeks of the year. Maryland is +207 on the ML, is that the best ROI play here?
Indiana Has Momentum Despite Their Opponents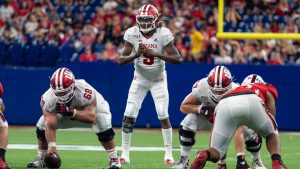 The Hoosiers have to be feeling pretty good coming into the NCAA week 8 Indiana at Maryland free pick being just 2 wins away from bowl eligibility with five to play. The Hoosiers can only play who is put in front of them, but there's reason to believe Tom Allen's team's record is a bit inflated.
Indiana's four wins thus far in 2019 have come against Ball State (34-24 as -18 favorites), Eastern Illinois (52-0 at -36), UCONN (38-3 at -27.5) and Rutgers (35-0 at -27.5). All nice wins – but wins that were also supposed to be blowouts. The Hoosiers did hang in with a 31-40 loss at Michigan State, but that has also been their only road game so far this year. Indiana comes into the game at Maryland with the #16 passing team in the nation as Michael Penix, Jr. has thrown for 280+ in 3 of 4 games this year and has 9 TD to 3 INT but once again, look who he has played against.
You also have to take Indiana's #10 ranked passing defense with a grain of salt considering their strength of schedule has been as low as 101st this season. That SOS has risen a bit, but mostly because of a 51-10 loss to 7-0 Ohio State. Maryland looked like a completely different team last week with their starting QB out with an ankle injury and it's very possible the Hoosiers creep closer to bowl eligibility with a key Big 10 road win.
Maryland Hopes for Better QB Play This Week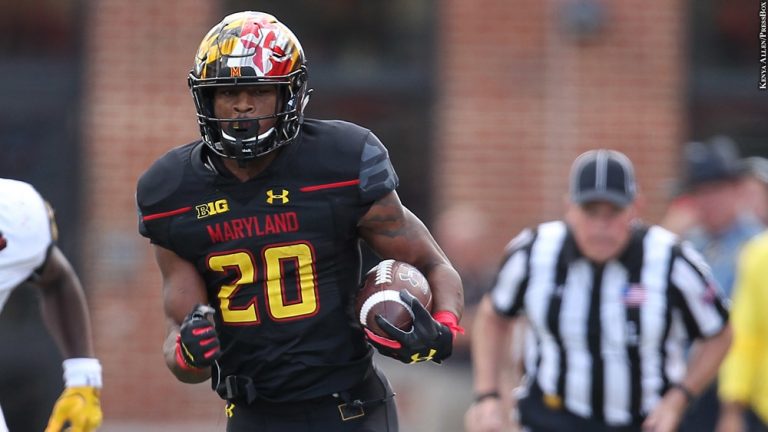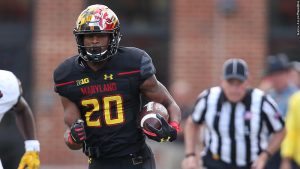 One game is the sole reason that the Terrapins are home underdogs on Saturday and that was last week's 40-14 defeat at Purdue. Maryland QB Josh Jackson missed last week with an injured ankle (doubtful Saturday), and the offense couldn't get going behind Tyrrell Pigrome.
There's still a lot of reasons to like the home team in the NCAA week 8 Indiana at Maryland free pick. First off despite losing by 26 to Purdue, the Terrapins offense still racked up over 400 yards of offense – they just couldn't score. Pilgrome had 218 yards through the air, but is also a potent dual threat as he ran the ball 13 times for 107 yards vs. the Boilermakers. Dontay Demus has 94 and 105 yards receiving the last two games. RB Anthony McFarland, Jr. is also out for Maryland in this one though. That may also be OK as Jr. Javon Leake is explosive with 5 carries for 65 yards (2TD) and 7 run for 79 yards (1TD) the last two weeks.
Maryland lost this matchup 34-32 in Bloomington last season in a PK game. The Terrapins were definitely good enough to win that game after outgaining Indiana 542 to 374 in total yards. Maryland had 59 carries for 353 yards on the ground in that contest but lost 3 fumbles and had an interception. Pigrome started that game so has familiarity with the IU scheme and personnel.
NCAA Week 8 Indiana at Maryland Free Pick
Indiana is largely a mystery team even 6 games into the season. They've played just one road game thus far and wins have come against very inferior competition. Injuries don't help Maryland's cause, but being at home for the first time in three weeks does. The Terrapins also have some fairly able backups at QB and RB and personnel that absolutely ran through Indiana on the road last year.
Pick: Maryland Terrapins +5.5