Heading into the NFL Week 6 Monday Night Football free total pick, oddsmakers have set the O/U at 45.5 in the contest between Detroit and Green Bay. The Packers are -3.5 favorites in this matchup between 1 loss teams. The 'over' has hit in 3 of 4 Lions games this year and three straight for Green Bay. Do these two passing offenses push that number on the high side again?
Making an Over Play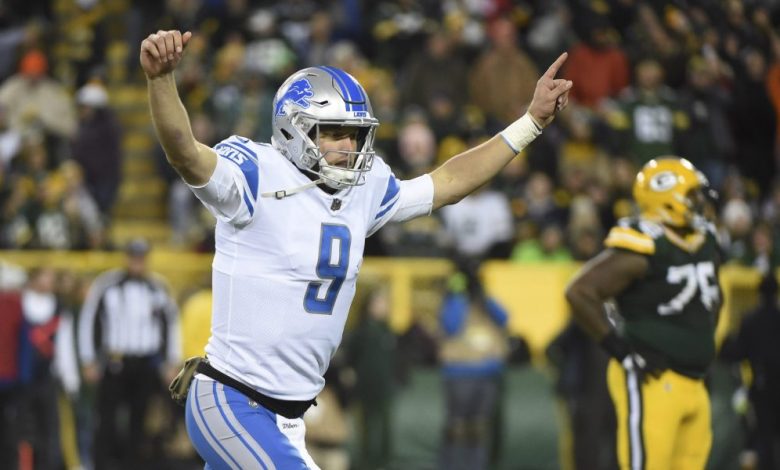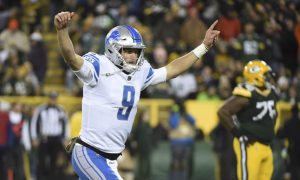 Both Detroit and Green Bay have been in some high scoring games as of late. Detroit lost a close one to Kansas City in their last game, dropping a 30-34 decision two weeks ago. Prior to that, the Lions upset the Eagles 27-24. LIons QB Matthew Stafford threw for 291 and 3 TD vs. KC but had just 201 and 1 score in the win over Philadelphia.
Green Bay has also split their last two games. The Eagles came to Lambeau and left with a 27-34 in week 4 but looked great in last week's 34-24 win in Dallas. It was the running game that powered the Packers win vs. the Cowboys as Aaron Jones had 4 TD runs. Aaron Rodgers had 422 and threw the ball 53 times after getting behind vs. the Eagles.
So what do the past few weeks do for an over play in the NFL Week 6 Monday Night Football free total pick? If Green Bay gets the lead, they look to run the ball and eat clock (as all teams do). Detroit has done a great job of keeping things close in all of their games with 1 tie and a 4-point loss and two wins by a combined 6 points. Detroit won 31-0 last year in Lambeau Field, and with Rodgers throwing only 5 passes before giving way to Deshone Kizer.
Under 45.5 a Better Wager?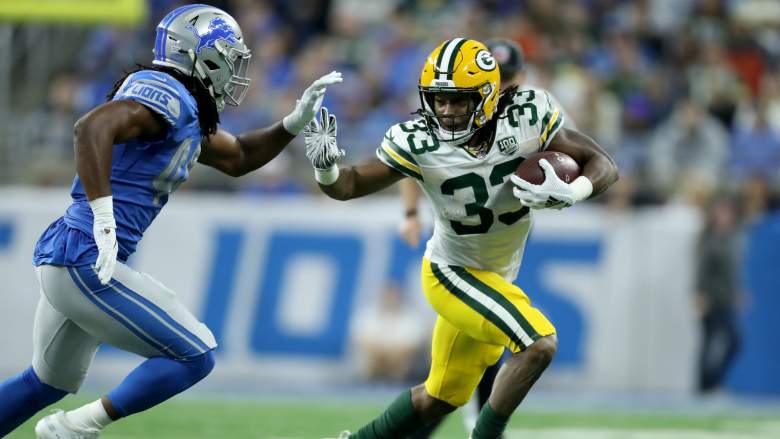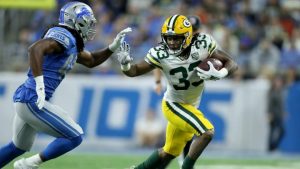 Even though Rodgers had just 238 yards passing vs. Dallas, the total still went over in the 34-24 final. Green Bay gave up 463 yards to Dak Prescott in that game. That was their first contest on the road in three weeks though. The Packers defense has looked much better at home in a 21-16 win over Denver and a 27-16 victory over the Vikings. Even in the loss to Philadelphia at Lambeau, Carson Wentz threw for only 160 yards. The Green Bay defense is 8th in points allowed this season.
Another reason why Monday night's contest could go towards the 'under' side is because Rodgers has only thrown for over 240 yards once this season. Then again that could change against the Detroit defense that is 29th in the league vs. the pass. The Lions held Patrick Mahomes to without a TD pass though and Wentz had an average day with 260 in the week 3 win.
One major reason to like the under 45.5 on MNF is because Detroit has had two weeks to prepare for the Matt Lafleur offense after last week's bye. Lions coach Matt Patricia also orchestrated a shutout of Green Bay in last year's 31-0 Detroit win at Lambeau, although this is a new GB regime.
NFL Week 6 Monday Night Football Free Total Pick
The Green Bay defense was looking pretty good, then they had back-to-back 'down' games vs. the Eagles and Cowboys (even in the win). The Lions defense isn't going to shut down Rodgers or the running game, but Detroit will be able to score especially coming off their bye. This should be a close game, and trading scoring blows means points.
Pick: Over 45.5