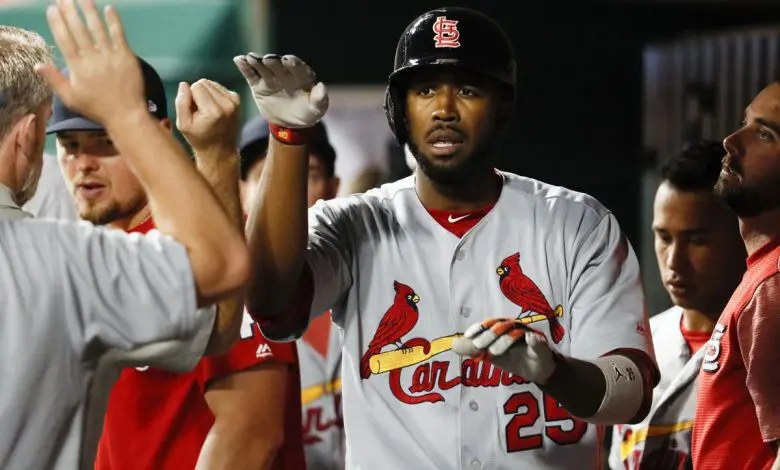 August 23rd Reds at Cardinals betting seems to be a close matchup as St. Louis is listed at -115 and Cincinnati -105. It will be the fourth and final game of the weekend series, with the Redbirds taking two of three so far. That includes a 3-0 win on Saturday.
With the Cubs struggling vs. the White Sox, Sunday marks a great chance for the Cardinals to continue to make up the 3 game deficit in the Central. For that to happen Daniel Ponce de Leon (0-2, 6.14 ERA) will have to have a better outing as he couldn't get out of the 4th on Tuesday. Tyler Mahle (0-0, 3.38 ERA) has been inconsistent this season.
Reds Try to Get Offensive
Cincinnati pitcher Tyler Mahle allowed 3 ER in 3.1 IP out of the bullpen his last time out. The right-hander also hasn't thrown since August 12th so the Reds may need to provide some run support on Sunday. That definitely wasn't the case on Saturday as Cincinnati was shut out and had just four hits.
The good news heading into August 23rd Reds at Cardinals betting is that Cincinnati had posted 4+ runs in six of seven games prior. That's kind of amazing considering no Reds starter is hitting above .250 over the past week. Joey Votto (.167) and Nick Castellanos (.118) are especially struggling over that time.
Sunday's total is 9 which may seem low considering the Reds don't know what they're getting with Mahle. Not only has he not pitched in 11 days, he hasn't started since August 4th. That start was great though with 6.0 IP of 1-hit ball against Cleveland. The Cardinals roster hits .254 against Mahle in 59 AB.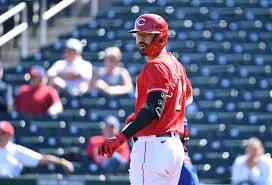 Cardinals Need Wins
St. Louis is making up ground on the Cubs but mostly just because Chicago is 3-7 over the last 10. St. Louis is 5-5 over that span but can build some momentum if they end up taking 3 of 4 from the Reds.
The Cardinals scored 4+ ER in two of three outings vs. Mahle in 2019. Yadier Molina has returned for this series and just in time as he's 5-10 with a home run off the Reds starter. Paul Goldschmidt has also had success vs. Mahle going 3-7 (.429). Goldschmidt is also 8 for his last 22 (.364) overall.
Ponce de Leon is the wild card for St. Louis on Sunday. The methodical right-hander struck out 7 last game, but he lasted just 3.1 innings vs. the Cubs. He has just one other start on the year, striking out 8 Twins batters on July 29th, but once again going just 3.2 IP. Ponce de Leon allowed 3 ER in 4.0 IP in a start vs. the Reds last September.
August 23rd Reds at Cardinals Betting Pick
This is a tough one to call with the inconsistencies of both starting pitchers. The Reds offense has actually been the better of the two teams' lately, but St. Louis is a stellar 4-2 at home on the year. Ultimately, the fact that Ponce de Leon rarely pitches out of the 4th inning and Mahle has at least had a solid 1-hit outing this year gives Cincinnati an edge.
Free Pick: Reds -105