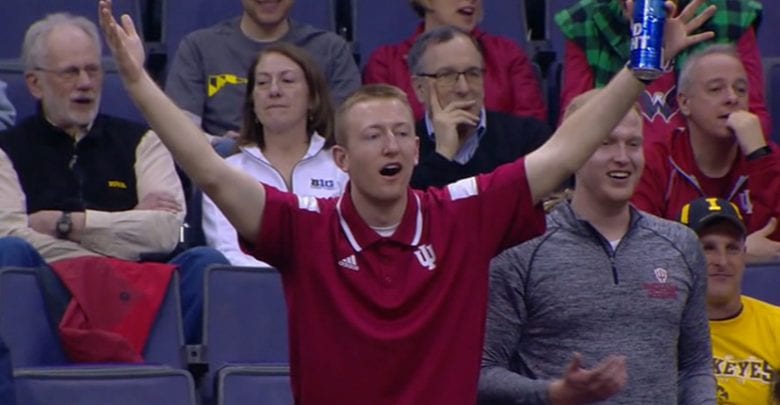 The San Antonio Spurs have roared out of the gate in 2017, compiling a 4-0 record and have won 3 of 4 ATS. Oddsmakers have made them slight -5.5 favorites in the 10/27 Free NBA Pick tonight at the Magic. That doesn't seem like a lot of points against a team that won only 29 games a year ago – but these isn't your (something from last year)'s Orlando squad.
The Magic are 3-1 on the season which is impressive as they've been favored in only one game. Orlando's only loss of the season was against Brooklyn – which isn't exciting – but they've also handed a 21 point beating to the Cavs in Cleveland. Does Orlando have what it takes to beat the Spurs? Has somebody been day drinking to think that the Magic can win outright?
spurs vs magic tonight we meet again, simmons.

— Post Alone (@sumrtimesadnemz) October 27, 2017
Spurs Off to a Hot Start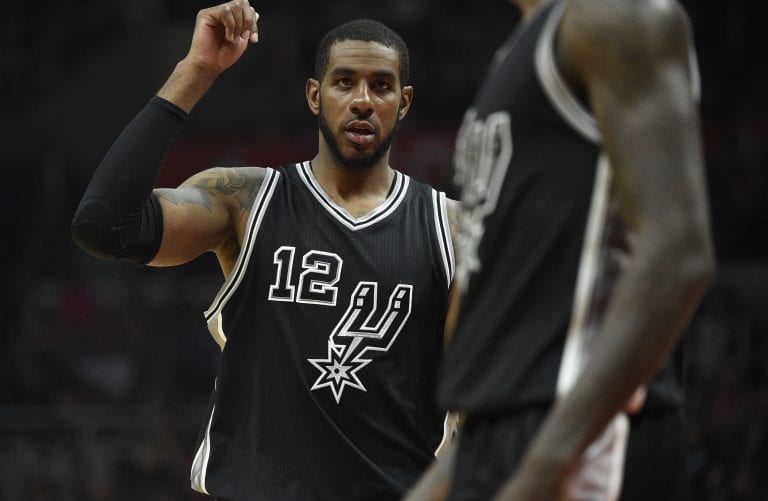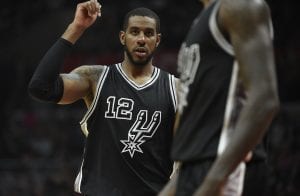 San Antonio is using the 'next man up' mentality to their undefeated start as they've gone 4-0 playing without Kawhi Leonard and Tony Parker who are both out until Mid-November with quadricep injuries. The Spurs had six players tally double figures last time out in a 17 point win over the Miami Heat. LaMarcus Aldridge has been especially dominant, averaging 26.0 points and 8.8 RPG.
The Spurs have been especially dominant on defense where they are 2nd in the NBA in points allowed (93.2) and 4th in opponents field goal percentage (42.5%). San Antonio is also dominating on the glass as the 2nd best rebounding team in the league. Wait, how can somebody pick against this squad in the 10/27 Free NBA Pick?
I think we've got a good shot. Spurs are missing Kawhi, Parker, and Laverne(?) and we're playing at home after two days of rest

— Brandon (@MagicManBrandon) October 27, 2017
How Are the Magic Going to Pull This Off?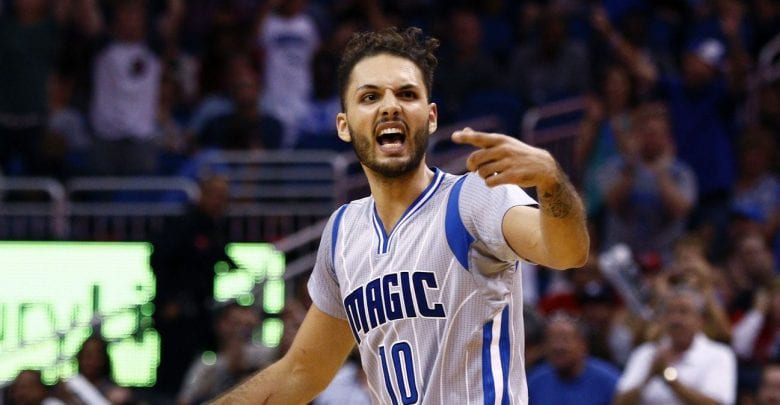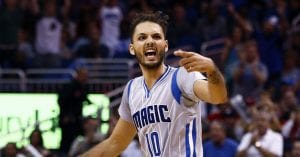 Orlando is off to a very successful start to their season as well led by a balanced scoring attack. Aaron Gordon (27.5), Nikola Vucevic (23.8}, and Evan Fournier (21.5) are all averaging over 20 points a game. As a result, the Magic boast the #3 scoring offense in the NBA, are #4 in field goal percentage, and have the best three point shooting percentage in the league (45.5%).
Granted, two of the four Magic games this season have come against Brooklyn, but the Nets are a surprising 3-2 to start the year. Six days ago Orlando beat Cleveland 114-93 as they shot almost 50% from beyond the arc. San Antonio has good three point defense as opponents are shooting just 31% against them this year. The Magic have a pretty good defense themselves however for the 10/27 Free NBA Pick, ranking #7 in field goal percentage against.
Spurs (4-0) at Magic (3-1) in an intriguing battle of 2 surging teams. Vucevic has been playing lights out so far so has Fournier.

— Peter Yannopoulos (@PeteYannopoulos) October 27, 2017
10/27 Free NBA Pick – Betting
The Spurs -5.5 line has stayed constant despite the fact that over 70% of the public are on their side. San Antonio played two nights ago in Miami while Orlando has been home for five days after a Saturday night game in Cleveland. Fatigue factor alone isn't enough to wager on the Magic in this one but they are an improved young team. The Spurs are banged up – and they're also old so maybe Orlando can pull off some wizardry tonight.
Pick: Orlando Magic +176