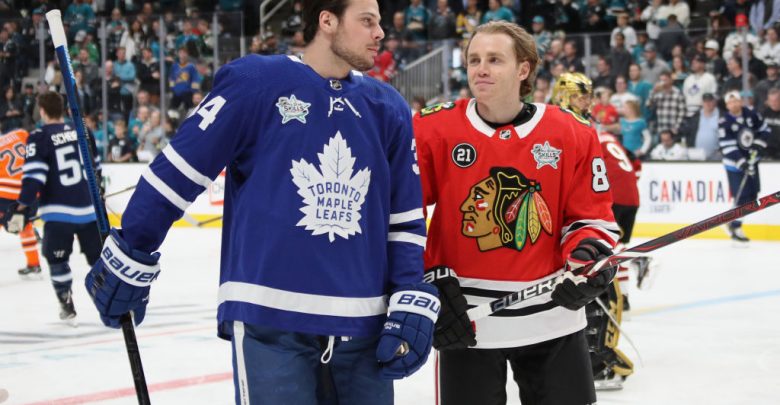 Just when the Blackhawks look like they're giving up on an improbable postseason run – as they did in losing 4 of 5 to close out February – Chicago turns things around. That's the spot Jeremy Colliton's team is in ahead of the March 13th NHL free pick coming to Toronto with a 3 game win streak. The Maple Leafs could be a victim of complacency as they're in 3rd in the Atlantic but safely ahead in the wild card standings. Even so, oddsmakers have listed Toronto at a whopping -250.
Can Chicago Keep Surging?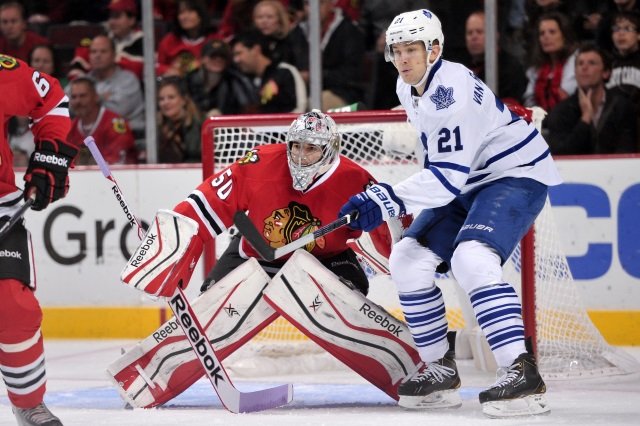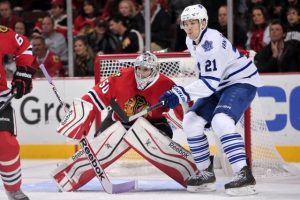 The Blackhawks definitely need Wednesday's game more than Toronto, in fact it's as close to a must-win game for Chicago as there is. The Blackhawks are 6 points out of the 2nd wild card spot but with only 13 games to play. Chicago has rattled off three wins in a row, including two impressive ones in a row in a 2-1 win over Dallas and 7-1 vs. Arizona – the two teams sitting in the wild card position currently.
Corey Crawford is expected to be in net on Wednesday riding his own personal three game win streak. Crawford has allowed just 2 goals total over the last two games and has plenty of firepower ahead of him. Patrick Kane is 2 points shy of 100 on the season. Brendan Perlini had a hat trick Monday vs. Arizona while Brandon Saad and Jonathan Toews each also added goals. Alex Debrincat has 68 points on the year to give an idea of Chicago's depth.
Toronto Vulnerable as Huge Favorites Wednesday?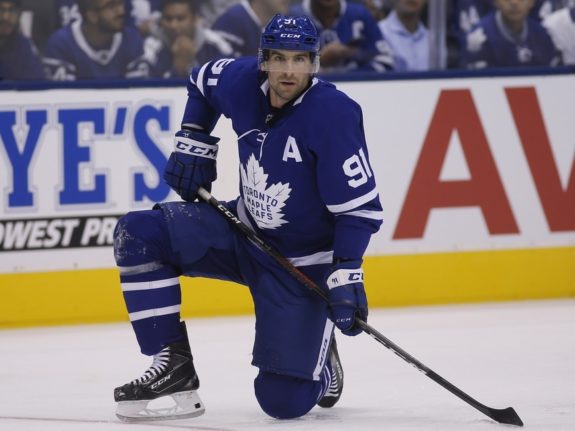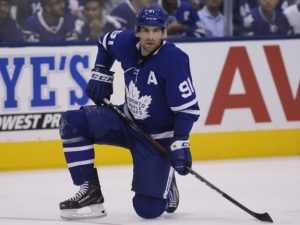 There's not a whole lot of value on the Maple Leafs at -250 in the March 13th NHL free pick. Chicago has not only won three in a row, but absolutely needs this game to keep their postseason hopes alive. Toronto has also lost 3 of their last 6 games. That being said, Frederik Andersen is 6-1-1 over his last 8 games and has held half those opponents to 2 goals or less. For as good as the Chicago offense is, they've been held to 2 goals scored in each of their last two road contests.
Another reason that Toronto is a risky bet on Wednesday is because they're a bit banged up. Kasperi Kaspanen is out with a concussion/illness and the flu bug also got to Zach Hyman and Brad Kovachik who did not get through Monday's morning skate (although Hyman did play). Defensemen Jake Gardiner and Travis McDermott have also missed extensive time. That puts a lot of two way pressure on Auston Matthews, John Tavares, and Mitchell Marner among others.
March 13th NHL Free Pick Betting
Usually when the line seems off as much as it is in Toronto's favor and with so much justification (momentum, injuries) to take Chicago it means the Maple Leafs will in fact get the big win. Even the +115 PL doesn't have the return on investment that it should. Chicago at +210 is a great ROI in this spot.
NHL Free Pick: Chicago Blackhawks +210