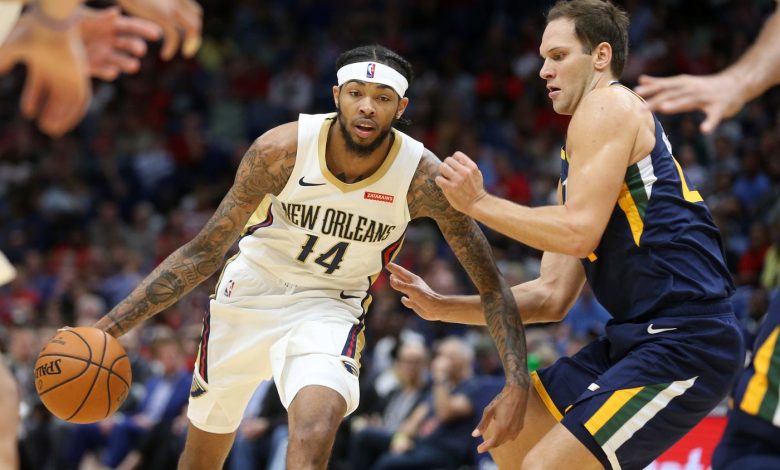 The Toronto Raptors begin the defense of their first NBA title Tuesday night without the player who led them to it when they take on the New Orleans Pelicans, who will be without their most intriguing player. Kawhi Leonard left Toronto as a free agent in the offseason, signing with the Los Angeles Clippers and taking the Raptors down a bit in their standing about championship contenders.
Meanwhile, the debut of Zion Williamson, easily the most talked-about No. 1 draft pick in a long time, will have to wait for a while, as the forward is out six to eight weeks after knee surgery last week. Williamson is the centerpiece of a new Pelicans team, which is restocked after trading away All-NBA performer Anthony Davis over the summer.
The moneyline for this contest has the New Orleans Pelicans +245 and the Toronto Raptors -290. Toronto is favored by seven points at home, with the over/under for the game set at 230.5.
All-New Look
Williamson isn't the only new face in New Orleans, as the Davis trade brought a haul of players and draft picks. The most important pieces of that deal are Lonzo Ball and Brandon Ingram, two former No. 2 picks in the draft that are expected to play big roles this season. Ball only played in 47 games due to injury last season, but he averaged 9.9 points, 5.3 rebounds and 5.4 assists. He should thrive in Alvin Genry's uptempo offensive attack. Ingram averaged a career-best 18.3 points last season and, at just 22 entering his fourth NBA campaign, still has room to grow.
Jrue Holiday is the main holdover from last year's Pelicans squad, having averaged a career-high 21.2 points to go with 5.0 rebounds and 7.7 assists per game. He'll be a leader for this squad, though offseason acquisitions JJ Redick (18.1 ppg) and Derrick Favors (11.8 ppg, 7.4 rpg) will provide some veteran presence as well.
Still Dangerous
While Leonard was the leader of the Raptors' run to their first title, he certainly wasn't the only player responsible for the team's success. Toronto still has most of its team from a year ago and should still be a playoff team. Pascal Siakam emerged in the postseason as a dangerous player on both ends of the floor, averaging 19 points and 7.1 rebounds in the playoffs after going for 16.9 and 6.9 during the regular season. The 6-9 forward is just 25 and will be the team's building block after signing a contract extension over the weekend.
Kyle Lowry has been with Toronto through the highs and lows, and he's looking for a bounce-back season after averaging just 14.2 points a year ago, his lowest scoring average since 2012-13. The Raptors also get a full season of Marc Gasol, who was a key cog in the championship run after coming over in a midseason trade from Memphis. The team is also excited about the return to health of OG Anunoby, a 22-year-old forward who is a top-notch defender and just starting to find his offensive game.
Raptors Open With Win
It will be an exciting night for the Raptors, who will receive their championship rings and raise their championship banner prior to the game. Toronto wants to prove that it was more than just a one-man show last season, and they have the team to do just that. New Orleans is talented but young and hasn't played together much. The Pelicans were undefeated in the preseason, but that was with Williamson in the lineup. I'm taking Toronto -7 to earn the victory.