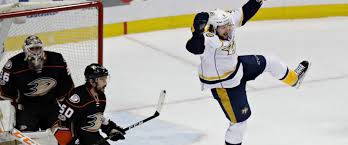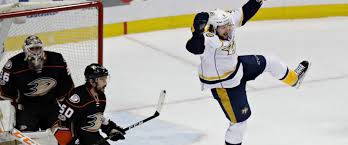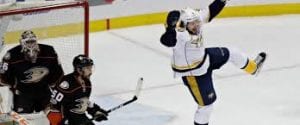 Game two of this best of seven series will be played tonight at 7:30 p.m. in Anaheim with the Predators in the top spot after taking game one 3-2 in OT. It's true that Nashville is the underdog, but that has not seemed to bother them one bit as they have thus far in the 2017 Stanley Cup Playoffs eliminated the Chicago Blackhawks and St. Louis Blues. The Ducks easily took the Calgary Flames out of the playoffs, knocking them out in four games. They then struggled against the Edmonton Oilers. They spotted the Oilers two games to none and then won that semifinal series in seven. Our Nashville plays Anaheim 2017 Stanley Cup free pick offers the Predators at +106 and the Ducks at -116 with the totals bet at 5.0 and the over at -126 and under at +114.
Nashville Predators and Anaheim Ducks Game One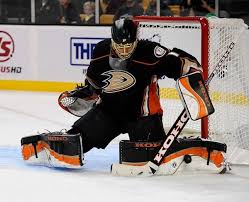 Game one proved to be a battle of the goaltenders. Anaheim's John Gibson made 43 saves, while Nashville's Pekka Rinne, who is the top puck stopper in the playoffs, saved 27 of 29. Nashville came into the game with three more days rest than their counterparts. They had the first five shots on goal in the game, but it was the Ducks who scored first. They did so on their initial shot when Jakob Silfverberg's wrister fooled Rinne. After that one goal, Rinne was impenetrable for most of the rest of the game.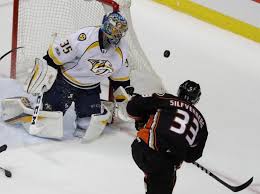 The Predators tied the game on a redirection by Filip Forsberg. Then they took the lead early in period two when Austin Watson's shot went wide but ricocheted into the net off Duck Sami Vatanen. In the third period, Anaheim defenseman Hampus Lindholm tied the score, setting up the OT.
The game ended when for the second time in the game Nashville scored a goal that was redirected by an Anaheim player. In the OT, winger James Neal's one-timer ricocheted in off Ducks winger Corey Perry. That was the game.
Nashville at Anaheim Game Two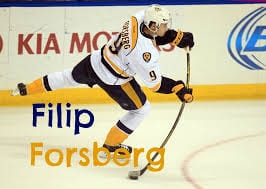 Nashville is a team that comes out on the ice wanting to draw blood. They toss a lot of shots at the net. In game one, they outshot Anaheim 46 to 29, making it extra tough for Ducks goalie Gibson. Gibson played an exceptional game, but it was not good enough to notch the win.
Look for the Predators to come out fast and furious once again. Nashville's "JOFA" line, which is comprised of Ryan Johansen, Forsberg, and Viktor Arvidsson, combined for three points and eight shots in game one. The potent Anaheim line of Ryan Kesler, Andrew Cogliano and Silfverberg had the task of controlling the JOFA line, but were unable to do so adequately.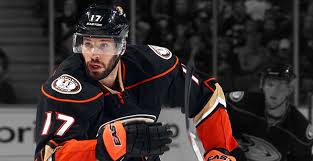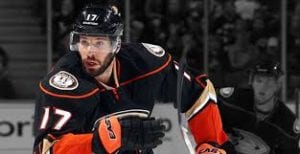 In today's game, we expect goaltending, shots on goal and the line battle noted above to loom large. Nashville's Johansen has notched nine assists and two goals. Forsberg has scored four goals and garnered five assists. Johansen is +9 and Forsberg +11. Look for Nashville D-man P.K. Subban (1 G, 7 A, +6) to be an important force in today's game.
For Anaheim, center Ryan Getzlaf (8 G, 7 A, +8) was pretty much shutdown in game one. The Ducks need him to get a point or two tonight. Silfverberg (8 G, 4 A, +3) is an important part of the equation when it comes to an Anaheim win. Kessler (1 G, 6 A, +/-0) has to control the opposition and set up some plays. Those three players have combined for nine points on Duck power plays, five goals and four assists. The Ducks need a power play goal tonight and these players need to be involved.
Nashville Plays Anaheim 2017 Stanley Cup Free Pick
The Ducks will try to come out aggressively tonight, challenging Rinne quickly. Nashville will be ready for them. We like the Predators tonight. We think they will build on their first win in the series, tossing a lot of shots at Gibson who may be dealing with some fatigue from the first game. Our Nashville plays Anaheim 2017 Stanley Cup free pick is the Predators at +106. The two teams face off at 7:30 p.m. E.T.
Nashville Plays Anaheim 2017 Stanley Cup Free Pick: Nashville at +106