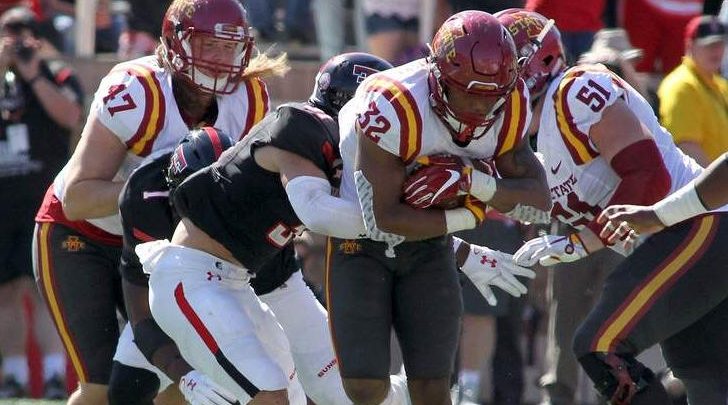 On paper the matchup between 5-2 Texas Tech and 3-3 Iowa State seems like it would favor the Red Raiders considering oddsmakers have set the line at ISU -6. Yes the Cyclones have home field working in their advantage but Texas Tech is on the cusp of breaking into the top 25 and has won 5 of their last 6. The NCAAF week 9 Big 12 free pick features a matchup of two true freshman QB's…but which team does that factor favor?
With Texas Tech It's All About the Passing Game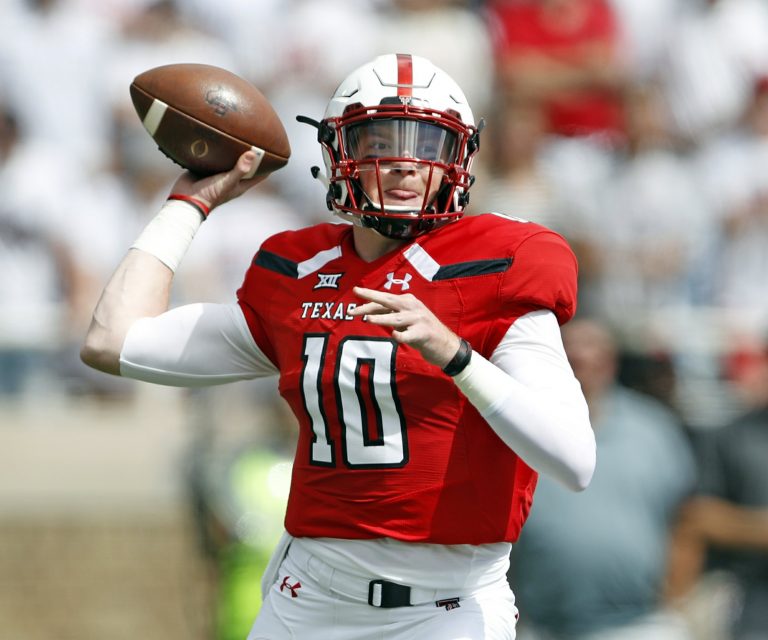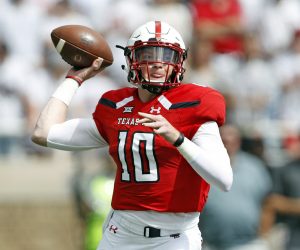 Alan Bowman is the Red Raiders true freshman QB and he's at the helm of the nation's #4 passing attack. The youngster has 14 TD to just 4 INT on the year and is coming off a 408 yard performance vs. Kansas. TTU has some targets too. 6'5″ Antoine Wesley already has 858 yards receiving on the year and 6'6″ T.J. Vasher is a big play threat averaging 15.7 ypc. Here's where things get tricky though as Iowa State's defense is a top 20 unit in the country including a respectable 43rd vs. the pass allowing just over 200 ypg. That defense is going to be put to the test today.
Oddsmakers have set the NCAAF week 9 Big 12 free pick total at 56 which to be honest is on the low side for a Texas Tech game. Does the Red Raiders defense play into that low-ish number? TTU gave up nearly 500 yards in a loss to West Virginia three weeks ago but they've allowed just 15.0 ppg the last two contests. The Red Raiders are a little susceptible to the pass ranking 124th in the country in that aspect but they seem to have buckled down a bit recently.
Iowa State With a Big Advantage Coming Off the Bye Week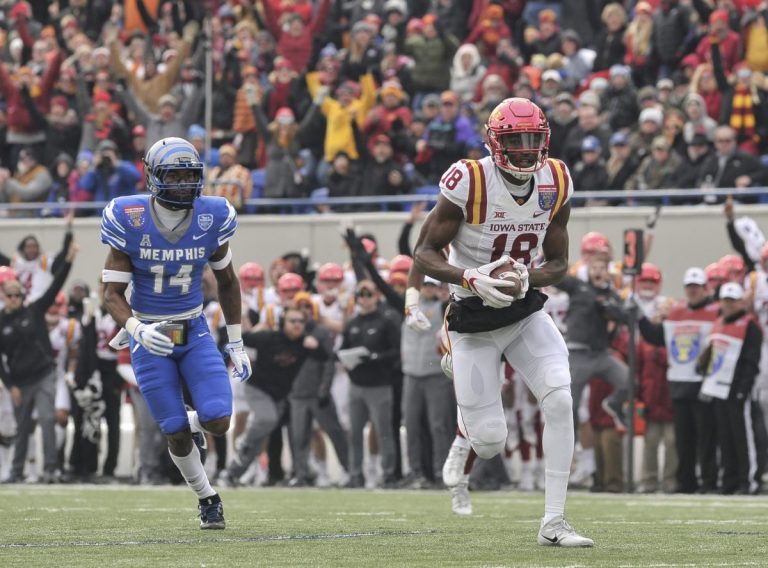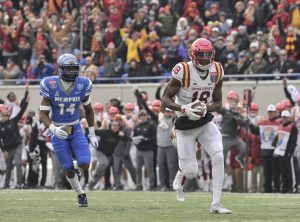 The Cyclones have put together a two game win streak since replacing QB Zeb Noland with freshman Brock Purdy. Purdy has 7TD to 2 INT in that span and has a size advantage to exploit in his receivers. Hakeem Butler lurks 6'6″ while Matt Eaton is 6'4″ and Texas Tech doesn't have a single DB taller than 6'2″. The key to the NCAAF week 9 Big 12 free pick is probably going to be in the ground game however. RB David Montgomery returned to the lineup last week and showed no signs of rust running for 189 yards on 29 carries in the upset of West Virginia.
Speaking of the 30-14 win Iowa State had over West Virginia, today would normally be a classic letdown spot for ISU but that changes a bit with the Cyclones having a bye last week. Iowa State coach Matt Campbell also has the confidence of stringing together two straight wins over Texas Tech. That includes a 31-13 win last year and a 66-10 drubbing in 2016. Can the Iowa State defense hold the Red Raiders again this year?
NCAAF Week 9 Big 12 Free Pick Betting
For whatever reason, Iowa State has had Texas Tech's number the last two seasons going 2-0 with an average margin of victory of 37 points. The Red Raiders have put together a strong season at 5-2 including 2-0 on the road. That being said, Iowa State is simply the more diverse team in this one with a more diverse offense and just a better defense.
Big 12 Free Pick: Iowa State Cyclones -6