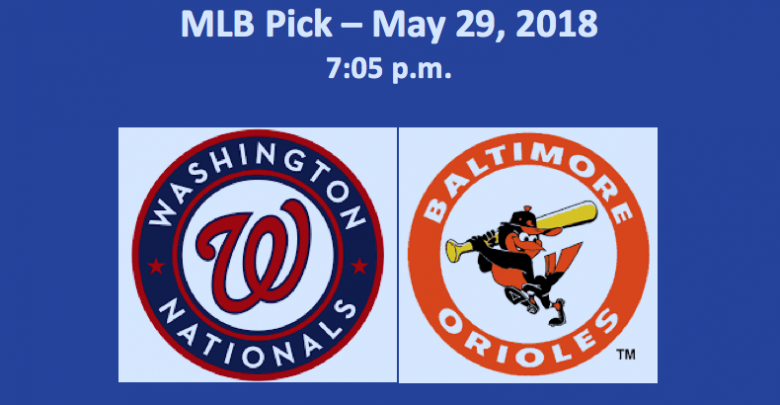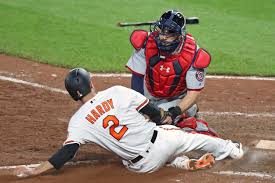 The Washington Nationals (30-22 Overall, 18-8 Away) are at the Baltimore Orioles (17-37 Overall, 10-14 Home) for their second game of a three-game set. In action yesterday, the Nats beat the Birds 6-0. The first pitch is scheduled for 7:05 p.m. E.T. at Camden Yards. Washington is 6-4 for their last 10 games, and they have won four straight. Baltimore are 3-7 for their past 10 contests and have lost three in a row. Our Washington plays Baltimore May 29, 2018 MLB pick has the Nats at +104 and the Orioles at -114. The over/under is at 9 runs with the under coming in at +104 and the over at -115.
Pitching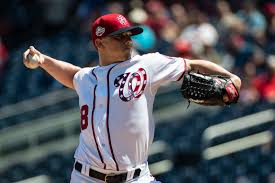 The Nationals have the second-best team ERA in MLB, as it comes in a 3.30. Baltimore has the second worst, as it posts at 5.08. Teams are batting .219 versus Washington pitchers, while they are at .282 when facing the Oriole pitching staff.
For Washington, starter Jeremy Hellickson has just one win. However, the Nats have won four of his last starts. This season, the team is 6-2 when he's been on the mound. Helleickson is 9-4 with a 3.38 ERA in 19 appearances (17 starts) against Baltimore. Longevity is a problem for him. Look for Hellickson to go six innings at the most. In the role of closer, Sean Dolittle, who has 11 saves and an ERA of 1.93, is tough to hit. Setup guy Sammy Solis, who has seven holds, can be a stabilizing force.
The Orioles will start Dylan Bundy (3-6, 4.45 ERA). He has a stellar 14-strikeout performance Thursday where he went nine innings against the White Sox. The Orioles won that game 9-3. Bundy won his only career start against the Nationals, allowing just two runs and three hits over six innings. Over his 10 starts this season, the Birds have gone 3-7. Closer Brad Block has eight saves and one blown save this year. He's sporting an ERA of 3.60.
Offense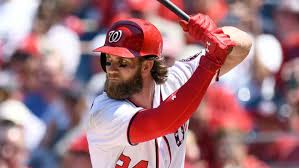 Washington is missing some offensive players, including second baseman Daniel Murphy, a .299 career hitter. Still, the Nats have some good hitter ready to go, such a left fielder Howie Kendrick, who's batting .303, Trea Turner, who has 22 RBI and 14 SB, and Bryce Harper with 38 RBI and 16 homers. First baseman Matt Adams has 32 RBI, 12 HRs, and a .274 BA.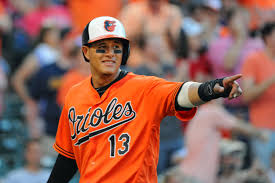 Much of the Oriole offense comes from the bat of Manny Machado. He leads the team in batting average (.322), homeruns (15), and RBI (44). Adam Jones, who has a .278 BA, has nailed nine homers and driven in 29 RBI. This team does not normally generate a lot of run support.
Washington Plays Baltimore May 29, 2018 MLB Pick
The Nationals are a much better road than home team, while the Orioles have struggled in Camden Yards. Washington does have a lot of guys on the DL, including setup-man Ryan Madson (6 HLDs, 2 SVs, 2 BLS). The Birds are without reliever Darren O'Day (3 HLDs, 2 SVs, 2 BLS). This could end up being a closer game than one might think. Our Washington plays Baltimore May 29, 2018 MLB pick is the Nationals with the moneyline at +104. We are taking the under at +104.
Summary Nationals and Orioles Picks: Washington at +104 and under nine runs at +104